Tour of the cliffs in Højerup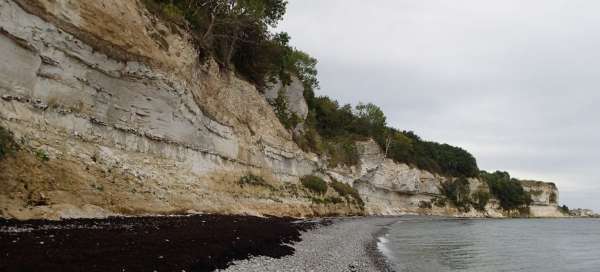 Stevns Klint Cliffs have been on the UNESCO list since 2014. They measure a total of 15 km, but you can only get to the beach below them in some places. If you do not enjoy their beauty directly from the boat, you can descend to the sea by the church in Højerup.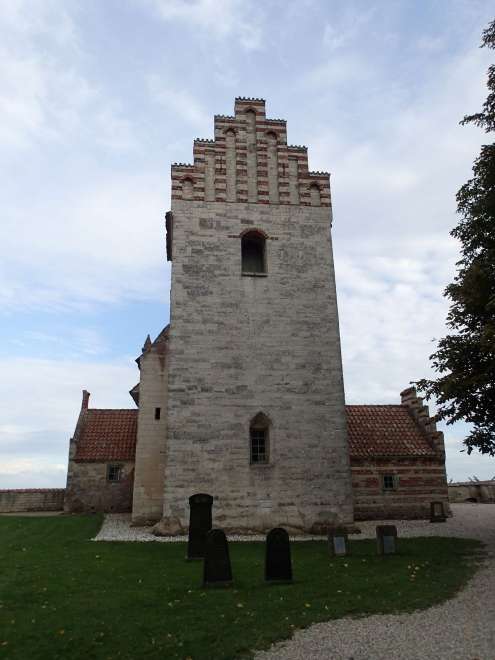 Half-ruined church in Højerup
We will start with the church, which is slowly rushing into the sea due to sea erosion, which undermines it. He doesn't look suspicious from the village.
View from the places where the altar once stood
Anyone who walks through the church will find that he is somehow "missing his back". We are now standing directly above the sea and in the background there is already an accessible part of the cliff.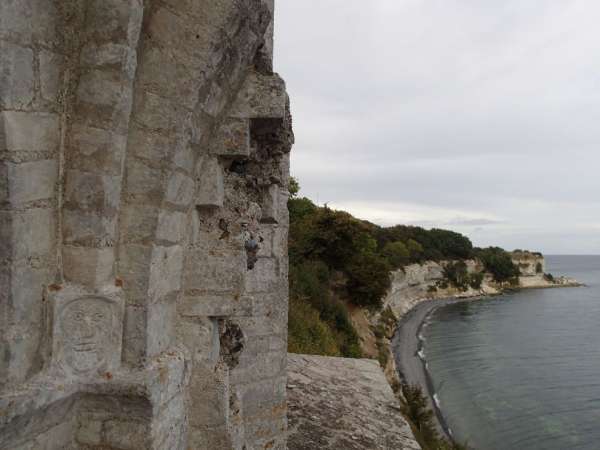 Descent to the beach
The beach is descended by a steep staircase, where you need to be a little careful about slipping. The same staircase also serves as an exit, because no circuit can be made along the beach, due to frequent landslides.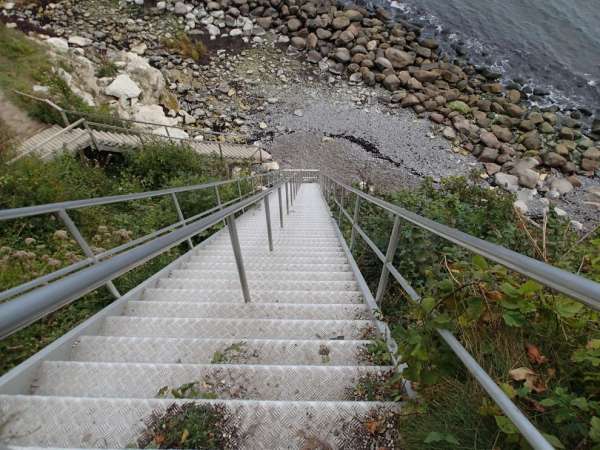 Walk under the cliffs
If there is a low tide, you can walk quite comfortably under the cliffs and at the same time be at a sufficient distance from the vertical walls. That the sea is slowly taking over the land is evident from the relatively numerous landslides and ruined parts of the rock walls.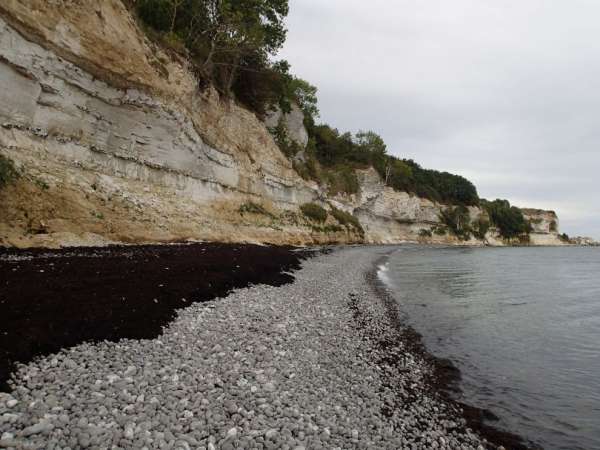 Chalk-Tertiary boundaries
An interesting feature of the local rocks is the period in which they were formed. Approximately along the small ledge seen in the picture, soft chalk-like rocks from billions of microscopic algae settled. Dinosaurs were still alive. Then there was a cataclysmic event – the impact of an asteroid, a fallout with an increased content of iridium spread throughout the Earth, and this layer is also captured here. Subsequently, already in the Tertiary, when large dinosaurs became extinct, solid limestone settled here. The beach is dotted with black boulders of flint, which look like potatoes from soft rocks.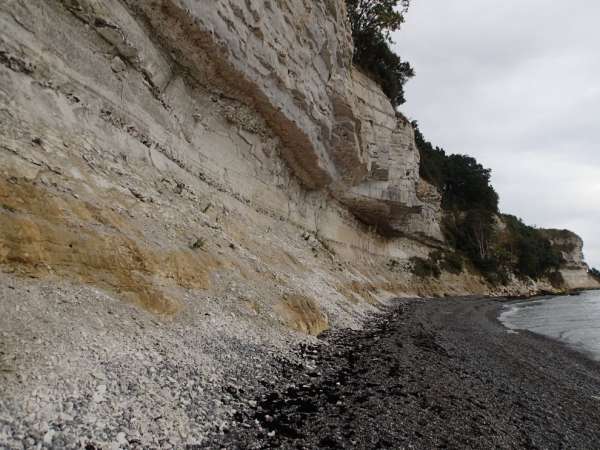 Limestone
Anyone who walks along the top edge of the cliff in a northerly direction can see layers of limestone from small vistas, which look a bit like they are made of blocks. This is due to the fact that in the past this limestone was mined and the vertical stripes are actually the remains of (hand) drilled holes used to break off individual blocks of rock. But here really carefully …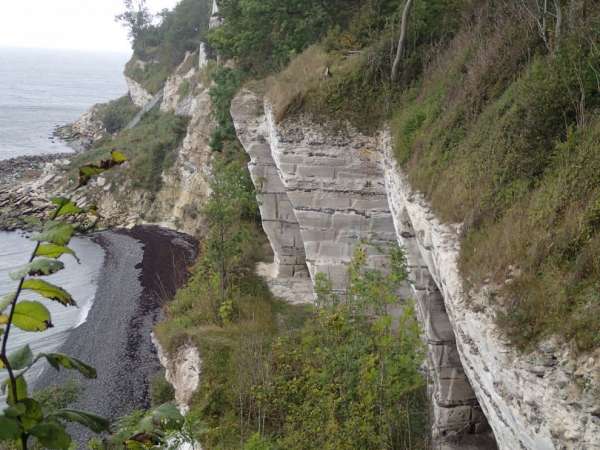 Applaud the author of the article!
Thanks!
Have you been there? Write a review of this place
Already rated by 1 traveler