A trip to the most visited beach in Lefkada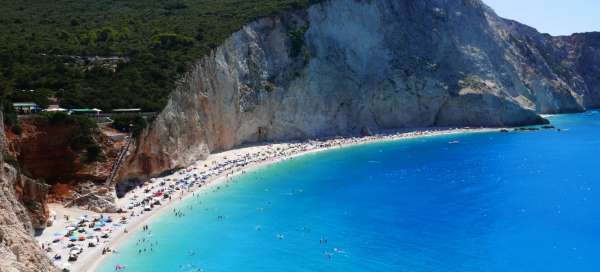 Porto Katsiki beach is a Lefkada concept. Beautiful beach with absolutely magical water color under an impressive white cliff. Due to the local conditions, a decent road leads here and there are plenty of opportunities for parking. However, the observation bridge is in a desolate state after the earthquake and it takes a little courage to go for it – but the views are worth it. However, count on the fact that the beach is in the shade in the morning, or the part that is closest to the cliff
Road to Porto Katsiki
The turnoff to Porto Katsiki beach is about 20km and 20 minutes from Vasiliki or 25km and 30 minutes from Agios Nikitas. The turnoff is at the top of the cliff at an altitude of 320 meters above sea level. There is a small snack bar and parking for a couple of cars. Directly below you is Egremni beach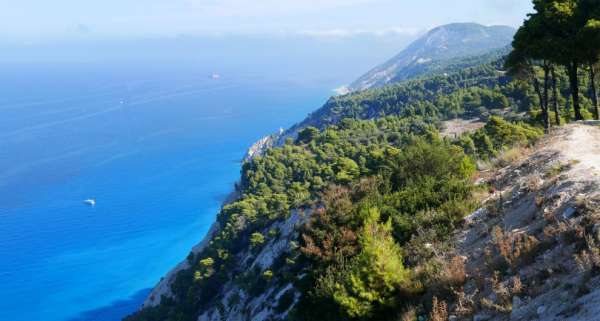 Descent to Porto Katsiki
It is still five kilometers down the winding road from the lookout point. It is also quite wide for local conditions, so you will not have problems avoiding oncoming cars. At the end you will enter a one-way street from where there are entrances to several paid parking lots. Prices are around 10 EUR per car per day. Some continue one way as if to go away, leaving it free on the sides of the road. Below the parking lot is a tavern and souvenir stalls. Then a staircase awaits you directly to the beach. From the stairs you have a beautiful view of the northern part of the beach.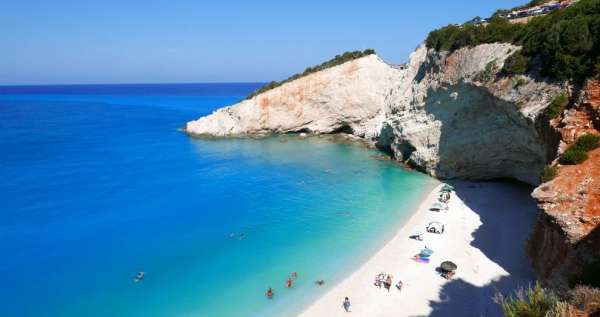 Northern part of the beach
If you want to enjoy the sun in Porto Katsiki from the early morning, settle right in the northern part of the beach. Thanks to that, however, it also fills up very quickly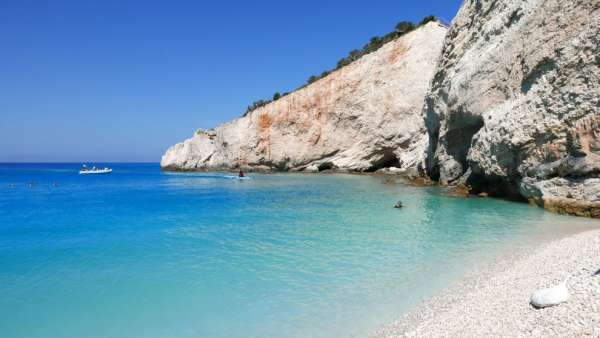 Morning shadow on the beach
The sun is only slowly taking over the shadow on the beach. But it suits a lot of people that way. It is in the shade close to the cliff and you can bathe or swim in places that are already warmed by the sun. Only after 12 is practically the entire beach lit by the sun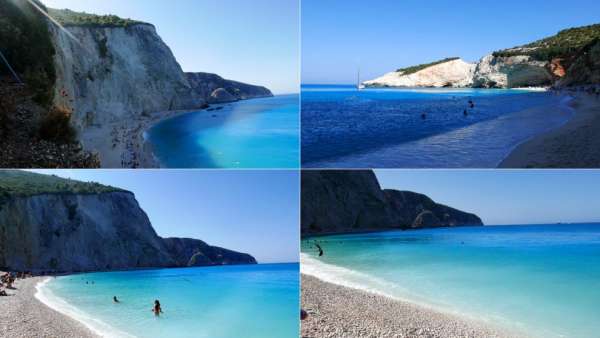 Southern part of Porto Katsiki
It pays to go to the southern end of the beach in the afternoon, when it is finally warmed by the sun. Swimming here is amazing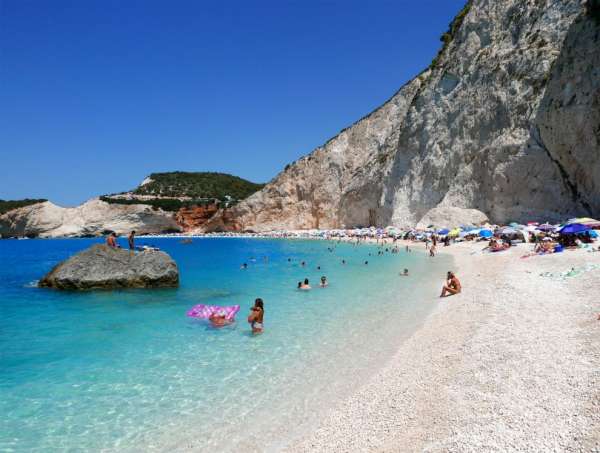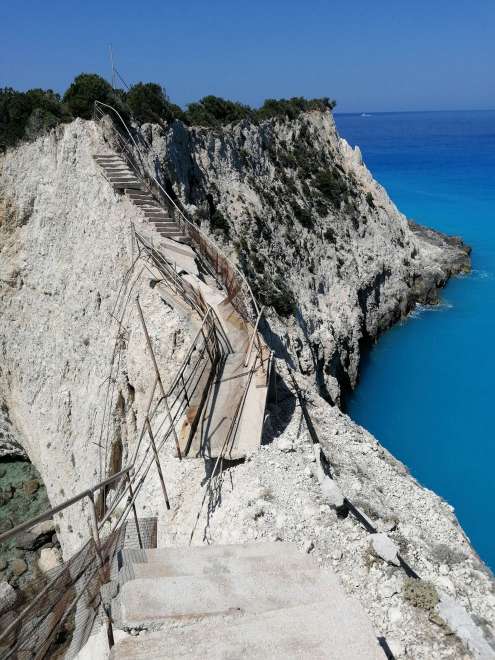 Famous view of Porto Katsiky
Before leaving, walk to the most famous viewpoint of Porto Katsiki. It is right at the end of the first parking lot. You may be surprised from the beach why there are so few people on it, but the reason is that the observation deck is badly damaged after the earthquake. So it only depends on you where you dare to go after him
Amazing views of Porto Katsiki
The bridge has a really beautiful view and only confirms that Porto Katsiki is one of the most beautiful beaches in the world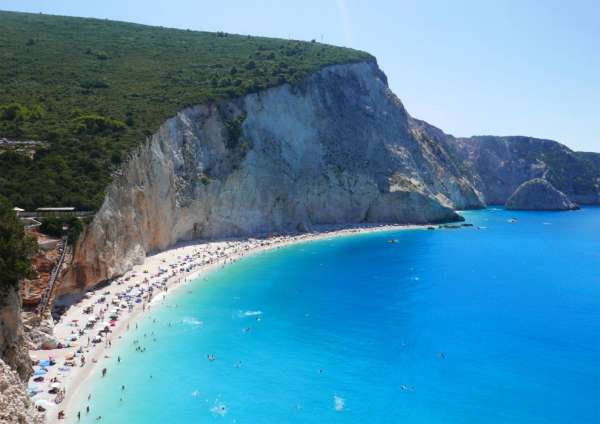 View to the other side
On the other hand, there is a very nice view of the snow-white cliffs and the boats heading to the side, no less famous beach of Egremni
Applaud the author of the article!
Part of gigalist
Giga List:
The most beautiful trips to Lefkada
Lefkada boasts some of the most beautiful beaches in the world, so most trips will take you to explore the local sea bays.… continue reading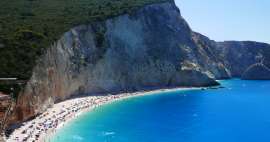 Part of itienary
Article:
Trip to the southwest of Lefkada
Southwest Lefkada is exactly the area why tourists like to ride it. Absolutely amazing beaches under impressive snow-white cliffs… continue reading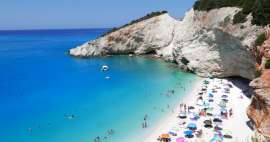 Thanks!
Have you been there? Write a review of this place
Already rated by 1 traveler