Trip to the most famous beach near Vasiliki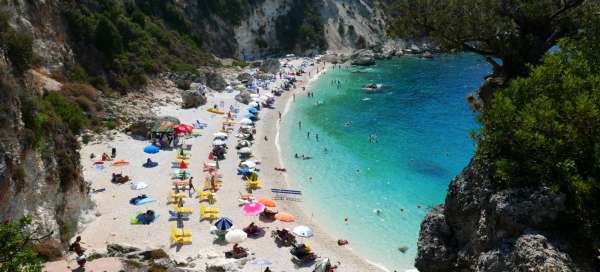 Agiofili Beach is probably the most famous of the beaches located near the town of Vasiliki. You can get there both on foot and by car, but probably the most popular way is a boat trip, where you can see the surrounding coast. A trip to the beach is definitely worth it, because it is a really beautiful beach worth a half-day visit
Boats to Agiofili beach
Boats leave for Agiofili Beach directly from the town center. From 10 to 17 hours in hourly intervals. The return ticket is EUR 7 per person and the cruise takes about 10 minutes. The children are halfway there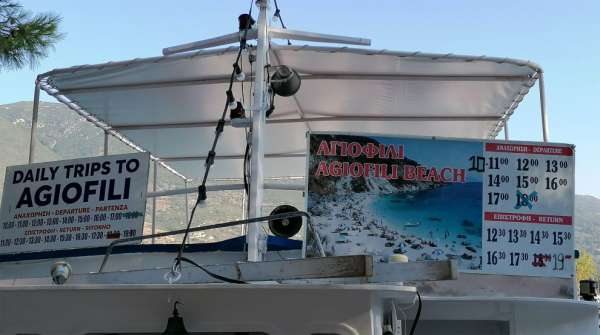 A small port in Vasiliki
The small port of Vasiliki is the center and also the most beautiful place of this holiday resort. The whole is lined with massive plane trees and taverns. There is a nice view of the mountains in the middle of the island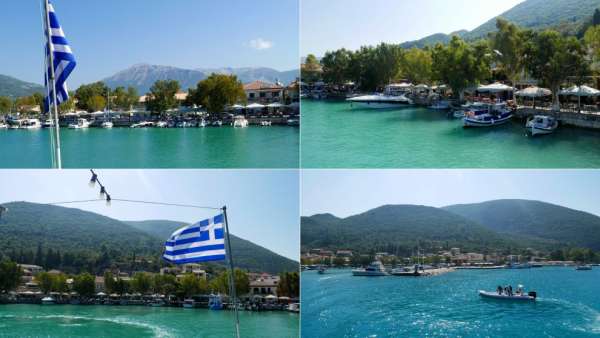 View of Ponti
On the other side of the bay is the village of Ponti although most believe it is still Vasiliki. Windsurfers come here. Above everything is a long flat ridge with a height of up to 700 meters above sea level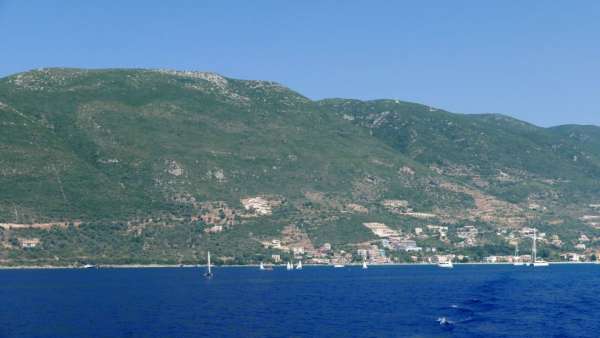 View of Stavrot
After a while, the southern end of Vasiliki with three small beaches and especially a beautiful view of the Stavrota Mountains with the highest peak of the same name (1,182 m above sea level) is in front of you.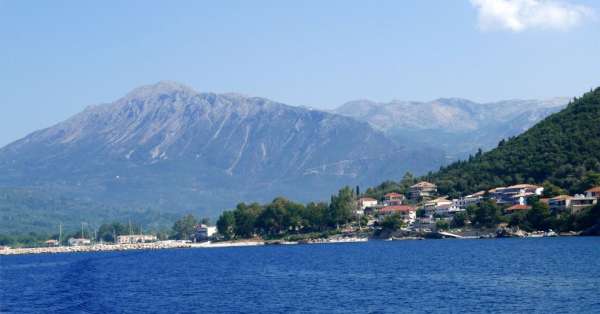 Sailing along the villas
Before you reach the beach itself, you will pass several new villas on the rocky shore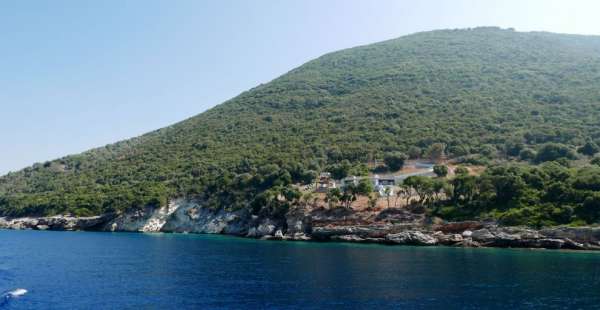 Beautiful small beach near Agiofili
Just before the destination of the cruise you will pass this beautiful beach. But you can't get there without a private small boat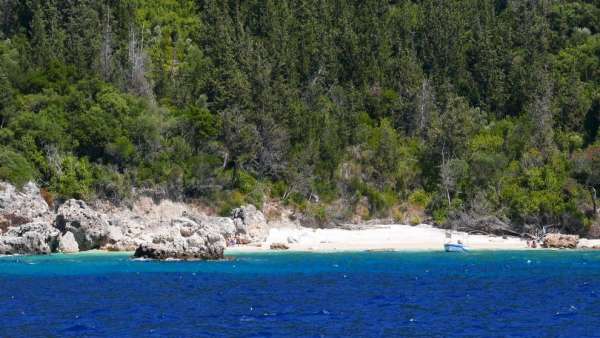 Arrival at Agiofili beach
After a ten-minute cruise, this fairytale bay will finally open in front of you. It is moored by a rock on the north side of the beach. Thanks to the ladder, you come out of the boat with dry feet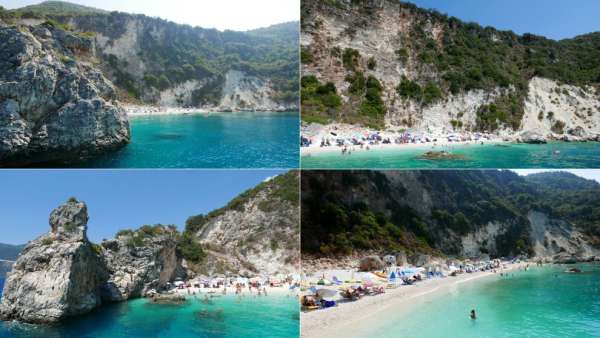 Boat view
It always takes a while for the ship to disembark the passengers and embark new ones, so you can pack up at the last minute and you don't have to wait there for long.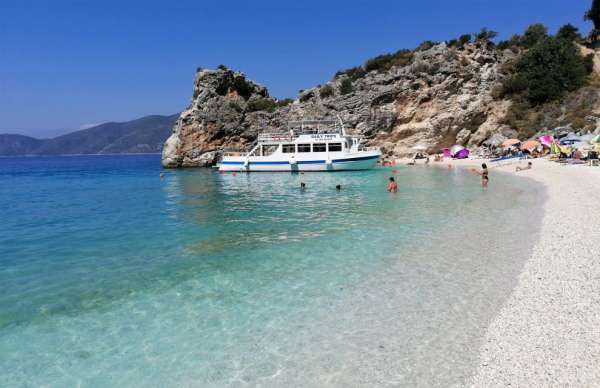 Agiophili from a vantage point
It is definitely worth climbing the stairs to the rock above the beach and enjoy perhaps the most beautiful view on this trip. The staircase is also quite busy, because above it is quite a large parking lot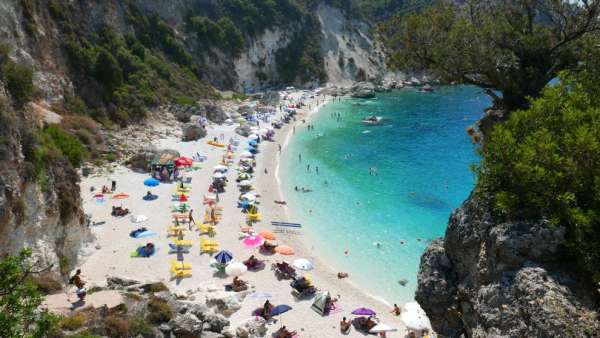 Agiofili from the south
Even from the south end there is a very nice view of the beach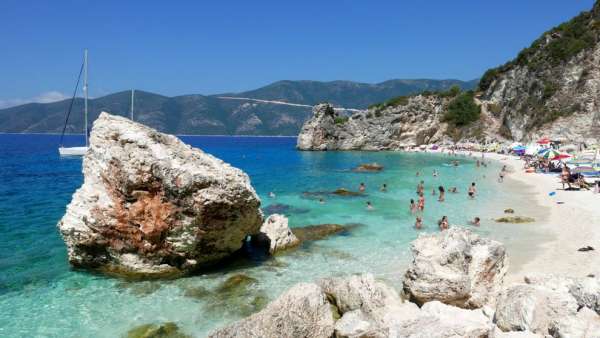 Applaud the author of the article!
Articles nearby
Part of gigalist
Giga List:
The most beautiful trips to Lefkada
Lefkada boasts some of the most beautiful beaches in the world, so most trips will take you to explore the local sea bays.… continue reading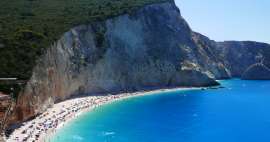 Part of itienary
Article:
A trip to the surroundings of Vasiliki
Vasiliki is the largest resort in the south of the island. It offers small beaches in the southern part and then a large beach… continue reading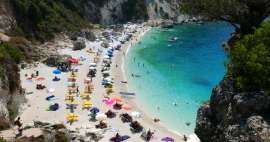 Thanks!
Have you been there? Write a review of this place
Already rated by 1 traveler