How to Travel South America
Things to visit and experience in South America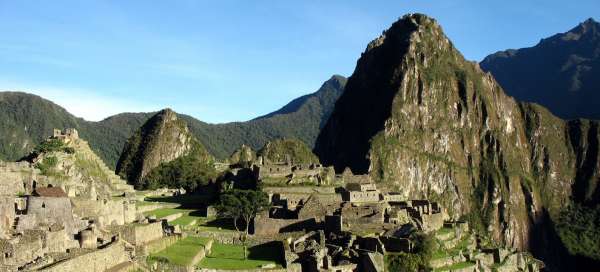 South America is undoubtedly one of the most colorful continents in the world. You will be captivated by beautiful mountains, volcanoes and glaciers, the famous Amazon forest, amazing beaches, native Indian culture and magnificent colonial architecture. In this article we'll tell you what to visit and see which country or countries to choose to visit. We will show you recommended itineraries. We advise you what to be careful about, what to think before traveling
1) What to visit and see in South America
First we look at the world's unique in South America, then the most beautiful and most famous places, and also give tips on "secret", little visited places.
World's best of South America
Let's start with what the world's best to find in South America. Most of these places are worth visiting not only because they are the world's best, but also for their beauty and interest. These places are mostly in itineraries of classical circuits around South America, ie outside Ojos de Salado, which is located in the highland wasteland
Amazon River: The longest and largest river in the world. It is possible to trek to the source of this river high in the Peruvian Mountains or to look at the impressive two-color confluence with Rio Negro "Encontro das Águas". The Amazon basin is accessible from Peru, Bolivia, Ecuador, Colombia and, of course, from Brazil where it flows into the sea
Salto Angel Waterfall: The world's tallest waterfall, located in the beautiful Canaima National Park in Venezuela. The local table mountains overgrown with lush vegetation make it a beautiful backdrop. Thanks to the riots in this country currently the least visited South America currently
Ojos del Salado Volcano: The highest active volcano is located on the border of Chile and Argentina. It is easily accessible from the Chilean mining town of Copiapo. In the massif of this volcano you will find the highest lakes in the world, even though they are basically just frozen puddles
Amazon Jungle: The world's largest forest is located in the basin of the world's longest river – the famous lungs of the world. Unfortunately, the forest is increasingly plundered despite the declared efforts to protect it in the form of many national parks.
Salar de Uyuni: The world's largest salt plain, set in the stunning landscape of the Bolivian Altiplano. White salt mass is interrupted by several rocky "islets" with impressive cacti
Titicaca Lake: The world's highest navigable lake (for commercial cruises). Titicaca is also a beautiful lake situated on the border of Peru and Bolivia with lots of islets with a peculiar culture
Pantanal: The world's largest wetland. An ideal place to observe capybaras, alligators, anacondas and more
Rio de Janeiro: A famous city nestled in a stunning landscape of rocky cones. You will also find the world's largest and most famous carnival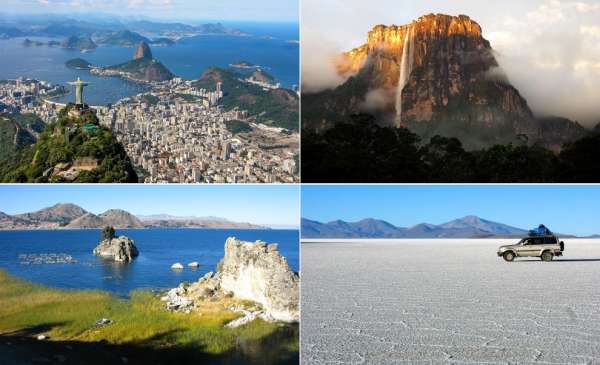 The most beautiful places of South America
There are thousands of beautiful places in South America, so our selection is more like a selection of the most famous in South America. However, this does not change the fact that they are truly breathtaking places, although of course they are besieged by tourists
1. Machu Picchu: located in Peru is undoubtedly the most famous place in South America. These stunning inca ruins are located in an incredibly photogenic location in a mountain pass amongst the lush vegetation.
2. Iguazu: for someone the world's most beautiful waterfalls, it is located on the border of Argentina and Brazil. You will have a completely different experience from each country when exploring the waterfalls
3. Galapagos Islands: Ecuador's volcanic archipelago is famous for its unique fauna and flora. The most famous example of evolution in the world
4. Torres del Paine: the best known national park of Chile and a place in Patagonia with beautiful rock towers and lakes.
5. Eduardo Avaroa Reserve: the southwestern tip of Bolivia is filled with a marvelous volcanic landscape with colorful lagoons, alpine desert, fumaroles and thermal pools.
6. Fitz Roy: breathtaking rock towers in the Argentine part of Patagonia. Perhaps the most photogenic place in all of South America
7. Table Mountains: in Venezuela including the world's highest waterfall Salto Angel and the highest table mountains of Roraima
8. Perito Moreno Glacier: the most famous and photogenic of dozens of Patagonian glaciers located in Argentina
9. Easter Island: one of the most mysterious places in the world with famous gigantic sculptures belongs to Chile
10. Alpamayo: as a typical example of the amazing South American mountains covered with glaciers in the tropical belt.

Secret and little known places in South America
What we think is best in South America are the hundreds and thousands of beautiful places where you will not even meet a live. How many times you can go through another valley or select a little-known volcano on the map. Virtually nowhere else in the world are mountains as desolate as here. For example, in the most visited mountains in Peru – Cordillera Blanca, you can meet tourists only on the Santa Cruz trek by the Pastoruri glacier or at the Lagunas de Llanganuco and practically not elsewhere. In the beautiful Cordillera Huaytapallana you will meet at most some local weekend excursion and so it is with all the countries of South America.
However, you have to reckon with the fact that these little-known places or located outside the main cruise routes may be more complex logistics or you must be completely self-sufficient for several days. You can get here only if you are traveling alone or with a specialized travel agency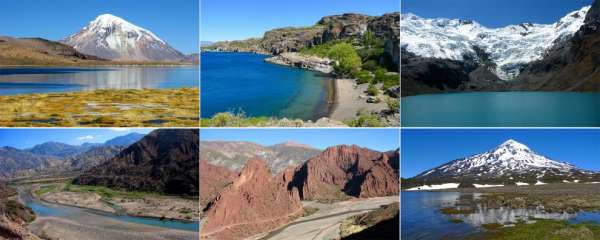 2) Best activities in South America
So what to do in South America? Apart from the classic travel from one interesting place to the next (we will talk about recommended travel itineraries later), it is a continent especially designed for adventure treks and climbing. After Africa, it is also the best continent to watch wildlife and flora. Here you can experience the most amazing cycling routes in the world on the famous Death Roads. Interesting are also cultural customs and festivities including the famous carnival. Of course you can spend your holiday swimming on the amazing beaches here. Let's take a look at the individual interest activities
Climbing in South America
Compared to the Asian Himalayan countries, there are significantly fewer fees, permits, mandatory guids, simply the duty to enter the mountains (unless, of course, do not count mountains such as Aconcagua). However, do not count on some lodges and similar services as in Nepal. You will find here really beautiful mountains covered with glaciers or hundreds of conical volcanoes, which are the main destinations of climbers
Peru: here the favorite mountain of Huascarán, the beautiful Alpamayo or the massive volcano Coropuna
Bolivia: the most frequent destination is the relatively easy peak Huayna Potosi, often climbing the highest mountain in Nevado Sajama or the "most beautiful" volcano in the world of Parinacota. Other targets are demanding ascents on Illampu, Illimani or Ancohuma
Chile: the highest volcano in the world, Ojos del Salado, is of course a big challenge. In its vicinity you will find a number of other six thousand volcanoes
Argentina: This is undoubtedly dominated by America's highest mountain – Aconcagua.
Ecuador: here you will find mainly volcanic targets in the form of Chimboraso and Cotopaxi
There are, of course, many other high mountains in other countries of South America, mainly in Colombia (Pico Cristobal Colon) and Venezuela (Pico Bolivar), but they are no longer such famous climbing destinations.
** Climbing for tourists **: South America is unique in that on some volcanic peaks you can reach up to six thousand heights as a tourist without any equipment, eg the volcano Uturuncu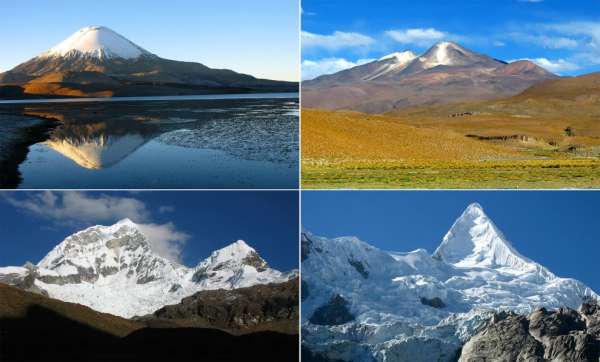 Hiking and trekking in South America
If you want to experience one of the best tourism options the world has to offer, be sure to go to South America. Here you will find hundreds of multi-day treks as well as countless possibilities for day trips. Popular here are treks around the whole mountains with overcoming high passes, as well as marches from the plateau to the Amazon lowlands, or paths through the lush forest. There are no unusual encounters where a schoolboy rushing to the school behind two mountain ridges in front of two mountain ridges or a grandmother leading a llama for sale overtakes you (in complete trekking equipment). – ** Peru **: Perhaps everyone has heard of the Inca Trail at Machu Picchu, the Santa Cruz trek in the Cordillera Blanca, the friction in the Huyahuash Mountains, or the trails leading through the Colca Canyon. These are the most famous treks, where you will come across other tourists, but you just have to go just a short distance away to a similarly beautiful landscape and you will not come across a person. We can recommend Ausangate trek, Salcantay trek, Cotahuasi trek or trek around Alpamaya. – ** Bolivia **: In Bolivia you will encounter many treks leading from the Altiplan plateau to the misty Yungas. The most famous of these is El Choro trek, but try Zongo trek, Takesi trek or Yunga Cruz Trek instead. Here you will also find treks with a view of glaciated giants, such as the trek around Illamp or the Condoriri trek. – ** Chile **: Here you will find the most famous treks down in the south in Patagonia, such as the V-trek in Torres del Paine (but you can also do a complete circuit), or trips to the island of Navarino. – ** Argentina **: The ultimate trek is a march around Fitz Roy with the crossing of the Southern Patagonian Ice Field. – ** Ecuador **: here is a classic Quilotoa Loop trek, or Mandango Loop tour. – ** Colombia **: the most famous trek is Lost City, great treks are in the El Cocuy National Park, or walks in the picturesque Valle de Cocora. – ** Venezuela **: the most famous march is definitely the climb to Roraim, or other table mountains. Classic mountain hikes are in the Sierra Nevada mountains. – ** Brazil **: Serra Fina Crossing is one of the great experiences here. Hiking with beautiful waterfalls awaits you in Chapada dos Veadeiros.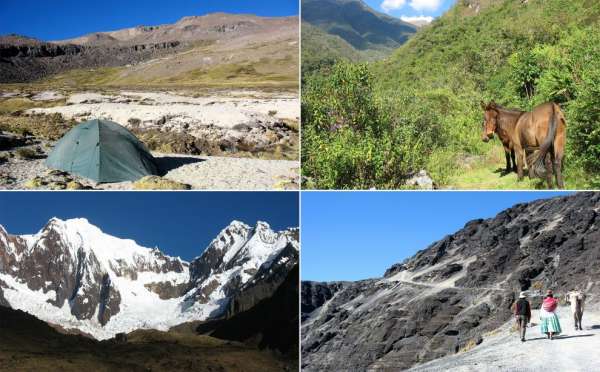 Observations of fauna and flora in South America
South America is also a great place for lovers of wildlife. Famous areas for animal observation are the so-called llanos – pampas with wetlands, where you can observe alligators, capybaras, turtles, anacondas and countless bird species. The Amazon offers jaguars, ants, tapirs, countless parrots and butterflies in a myriad of national parks and reserves, you just have to choose. – ** Galapagos **: famous volcanic archipelago belonging to Ecuador. You will find rare turtles, lizards and penguins. – ** Pantanal **: located in Brazil and is the largest wetland in the world. – ** Amazon **: countless national parks, eg: Yasuni in Ecuador, Mamiraua, Tumucumaque, Jau, Pico de Neblina in Brazil, Amacayac in Colombia, Manu, Pacaya-Samiria and Tambopata in Peru, Maididi in Bolivia. – ** Lllanos ** in Venezuela, Colombia and Bolivia.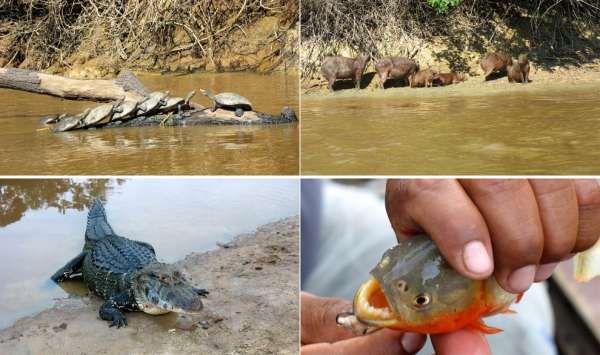 Swimming and beaches in South America
South America is not only mountains and jungles, but also thousands of kilometers of beautiful beaches on the shores of the Pacific and Atlantic Oceans, as well as the Caribbean Sea. You can go here for a swimming holiday, or for a few days of beach relaxation to diversify your trip to South America. – ** Brazil **: this is probably the first country that comes to mind when connecting the beach and South America and then Rio de Janeiro and Copacabana beach. There are thousands of beautiful beaches in Brazil, but you will also find really amazing places, such as the island of Fernando de Noronha or the incredible coastline in the Lençóis Maranhenses National Park. For example, the well-known resort of Paraty, Ilha Grande or Jericoacoara are more accessible. Florianopolis is the largest resort. An interesting tip is then freshwater swimming in Alter do Chão. – ** Colombia **: has beautiful Caribbean beaches like Playa Blanca on the Isla de Baru or Tayrona National Park. – ** Venezuela **: has not only the famous island of Isla de Margarita, but also the beautiful archipelago of Los Roques – ** Chile **: with its endless Pacific coast. The beautiful beach of Anakena is located on Easter Island. – ** Ecuador **: the beautiful beach of Tortuga Bay in the Galapagos, the bustling resort of Montañita. Machalilla National Park. – ** Argentina **: endless long beaches of the Atlantic. Resorts such as Carilo. – ** Uruguay **: Brava beach, Cabo Polonio, Punta del Diablo and the most famous resort of Punta del Este. – ** Peru **: Surprisingly, Peru also has its own resort in the form of Mancora beach. – ** Guyana ** has the famous Shell beach with lots of turtles.

Monuments in South America
When we disregard Machu Picchu, South America is not a continent that would explicitly go sightseeing. Nevertheless, it can offer quite a lot in this area as well. – ** Inca monuments **: in addition to the already mentioned Machu Picchu, Pisac, Moray "Inca Agricultural Laboratory", Sacsayhuaman, Coricancha (former main Inca, now only massive ramparts on which stands a Christian church), Llactapata, ruins on Isla del Sol, Ollantaytambo. – ** Colonial Urban Architecture **: Stunning historic colonial cores can be found in a variety of South American cities. Among the best are Cuzco, Arequipa, Potosí, Quito, Cartagena. – ** Colorful houses **: mostly on the slopes of the mountains, but they are often also poor neighborhoods. Valparaiso, Caracas, Ciudad Bolivar. – ** Small churches **: on the Altiplán on the border of Chile and Bolivia you will find dozens of beautiful snow-white churches.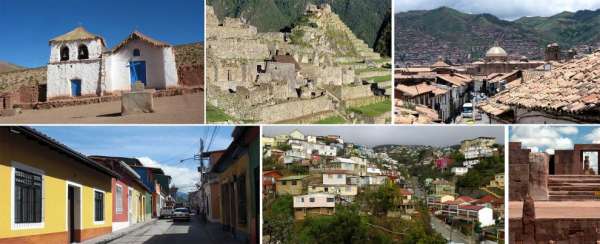 Culture, traditions, customs and festivities in South America
In South America you will find a remarkable cultural mix. A mix of Christianity with original Native American rituals and, in Brazil, also black ones. Shamanism supported by cactus extracts. It is a continent famous for its carnival. With its connection and watering. Easter, All Saints' Day and Independence Day in every country are very much celebrated here – days when it is hard to find an empty hotel. Traditional clothing is also interesting. – ** Carnival **: It is in February or March. The most famous is in Rio de Janeiro. In Bolivia in the city of Oruro super carnival Diablada. – ** Inti Raymi **: The biggest Inca holiday. It is celebrated in June, for example in Cuzco. – ** Feast of All Saints **: (Dia de los Muertos), November. – ** Festival de la Candelaria **: February, Copacabana, Bolivia. Very colorful festival.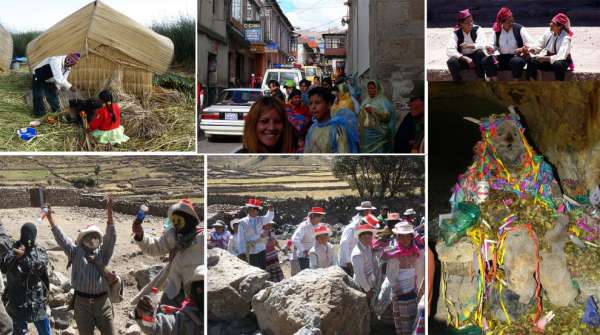 Cycling in South America
South America is also a great place for cycling enthusiasts. There are famous roads of death, where you will descend from the mountains to the misty jungle. Mountain passes with dozens of serpentines or rough crossings over the plateaus. The biggest enthusiasts will have their bikes brought here, the others will use the local travel agencies for unforgettable day trips. Such trips are organized, for example, in La Paz. In San Pedro de Atacama, you will also be happy to rent a bike for an all-day ride through the lunar landscape.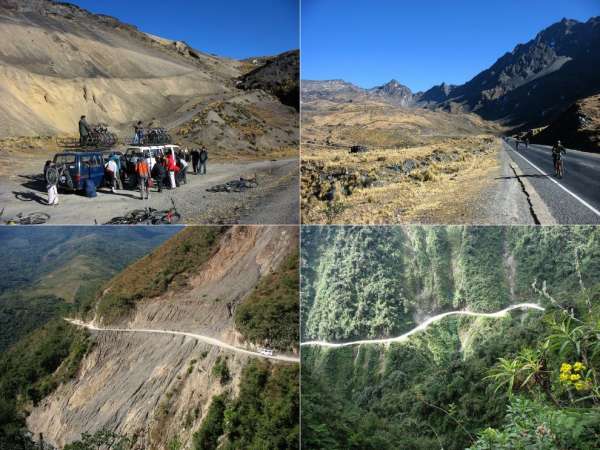 What else to experience in South America
Tanzania's smallest national park
** Night sky on the Altiplan **: if someone told you that the best view of the night sky is somewhere in the desert, then it was probably not on the Altiplan. For one thing, you're a few miles closer to that sky than at home. There is usually extremely dry air and even during the day the visibility is still 250 kilometers (in the Czech Republic usually about 30 km), so at night it is an absolutely amazing experience. – ** Flight by helicopter or small plane **: if you have never flown like this before, be sure not to save and fly by helicopter over Rio de Janeiro, or over the Iguazu Falls, or a small plane over the Table Mountains. – ** Historic Mountain Train Ride **: In South America, you'll also find unique historic railroad tracks used to transport minerals across the mountains to the sea. Perhaps the most famous train is Tren a las nubes in Argentina. Devil's Nose is an excellent track in Ecuador, Serra Verde express in Brazil. The line from Lima to Huancayo is again famous in that it was the highest railway line in the world before the line was put into operation through Tibet.
3) So which country in South America to choose?
Tanzania's smallest national park
There are only 13 states in South America. Most of them are really huge by European standards. For example, Brazil is the fifth largest country in the world, which would fit the Czech Republic 108 times and Argentina the eighth largest. So let's take it one by one and write why we should go into this, in order to make it at least a little easier for you to choose the "right" one.
Peru
If you ask almost anyone who has not been to South America which country they would like to visit, most of them will tell Peru – this is how the famous image of Machu Picchu, as perhaps the most famous place on the continent, is rooted in people. Of course, Peru offers much more. So why come here? Here you will find the most beautiful glacial mountains in South America with many photogenic lagoons. Thanks to the fact that it was the center of the Inca Empire, there are also the most historical monuments. It is also a great place to explore the Amazon. Other interesting places to visit are the Rainbow Mountains, Gocta Waterfall (the third highest in the world), one of the deepest canyons in the world – Colca and Cotahuasi. Another great Inca monument is, for example, Kueláp. Famous are the figures in Nazca, or the huge Lake Titicaca. It is simply a country of many South American best. Some people have comments on Peru that it is a country crowded with tourists, but it is here that you just need to get off the classic itinerary and there are places waiting for you where you will not come across anyone. The ideal season for mountain hikes is the South American winter, ie from June to September.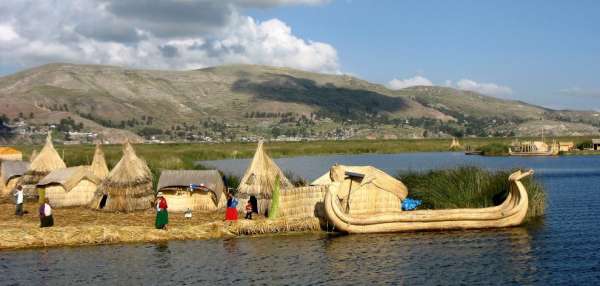 Bolivia
For some, Bolivia is such a more adventurous, cheaper, less-visited and more interesting version of Peru. In any case, there is the largest percentage of the native Indian population within the countries of South America. The main attraction of Bolivia is the Altiplano plateau with amazing multicolored lagoons, volcanoes and the famous Salar de Uyuni. Here you can also go to the Amazon or to a pampas full of animals. Roads descending from the plateau to the misty Yungas are the most famous in South America for their dangers and adrenaline. In addition, there is the beautiful Cordillera Real, attractive for treks or climbing. The views of the largest city of La Paz, which occupies a huge valley, are breathtaking. The country's most famous landmark is Tiwanaku. As in Peru, the main season is from June to September.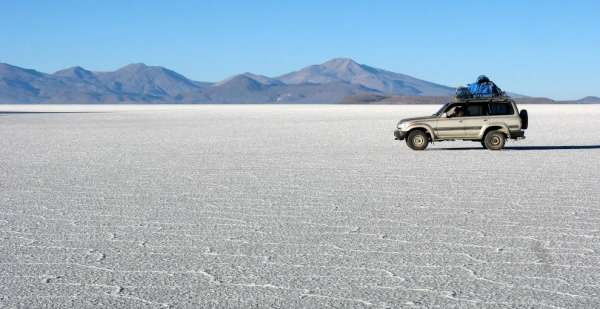 Brazil
At first glance, ideal only for lovers of beach life, football and carnival. But the opposite is true, it is mainly a paradise for nature lovers. Where else can you find more than 300 national parks? The main attractions are, of course, the Amazon rainforest, the gigantic Pantanal wetland, the famous Rio de Janeiro and the Iguazu Falls. You will also find the amazing Itaimbézinho Canyon. The most famous starting point to the Amazon is the city of Manaus with its favorite cruises to the confluence of the Amazon with the Rio Negro. An interesting town is Salvador de Bahia. Thanks to its vastness, you can go to Brazil all year round, it is always nice somewhere. A possible risk is really high crime in big cities. The word favela as the name of a Brazilian slum is known all over the world.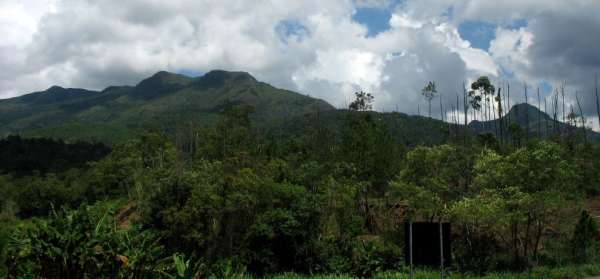 Argentina
Of course, Argentina is not just Maradona, tango and famous beef steaks. Most travelers come here for Patagonia with the famous Fitz Roy or the tourist resort of Bariloche. There is also Tierra del Fuego with the southernmost city in the world, Ushuaia, and its starting point for Antarctica. Outside rugged Patagonia, the entire western border with Chile is interesting with lots of volcanoes and colorful rock formations. You will also find the highest mountain in all of South America – Aconcagua. The country's huge capital – Buenos Aires is also worth a visit. The most frequent trips to Argentina are from December to May.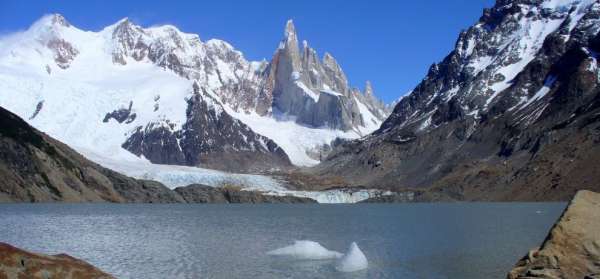 Chile
When they say the most beautiful countries in the world, only a few who travel a little would think of Chile. However, if you do a survey among experienced travelers, many of them will place it in the top ten from around the world. So why come here? Thanks to the fact that it is the longest "noodle" in the world, you will find a really diverse nature here. From the arid Atacama Desert in the north to dramatic Patagonia and even wilder Tierra del Fuego and the Darwin Mountains in the south. In addition, an endless zone of Andes with hundreds of high volcanoes. As a bonus, Chile also includes the mysterious Easter Island and the even less visited island of Robinson Crusoe. You will find countless national parks, led by the most famous – Torres del Paine. Beautiful prehistoric araucaria conifers grow here. And finally, vineyards, who would not know Chilean wine. The country is listed as the safest in South America. The main season is here from September to February.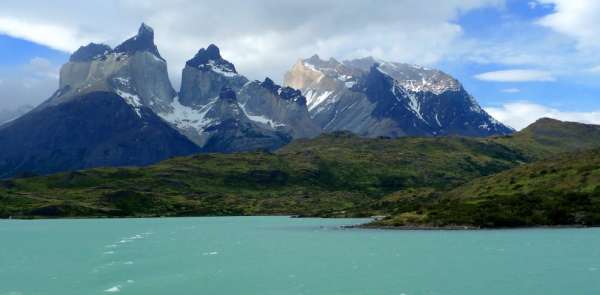 Ecuador
Ecuador has the great advantage for some that you will see almost everything from South America in a relatively small area – beautiful, often active, volcanoes, the Amazon jungle, colonial monuments and also the famous Galapagos. Ecuador is also famous for its thermal springs. Well-known destinations include ascents to the Cotopaxi and Chimborazo volcanoes. City lovers will enjoy Quito and Cuenca. Banos has beautiful mountain surroundings. Visit the colorful Native American markets in Otaval and the beautiful coastline in Machalilla National Park. It is also a very popular location for teaching Spanish. An ideal starting country for those who want to be in South America for a long time. Get to know Ecuador, improve your Spanish and move on. A popular time to visit Ecuador is from December to March.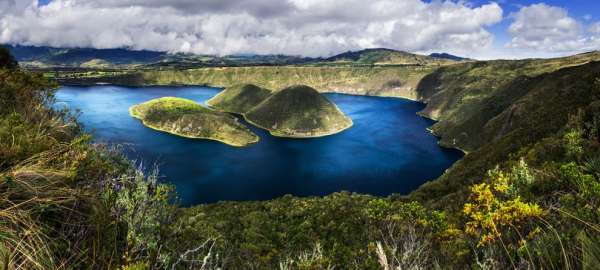 Colombia
A country with a reputation as the most dangerous in South America – drugs, crime, guerrillas. Recently, interest in this country has increased thanks to the well-known series Narcos. In fact, it is now a country that is as secure as other countries. Most of the travelers who have been to Colombia can only recommend it. So why come here right now? On the one hand, there are still few tourists, although the number of visitors is increasing every year. In Colombia, you will also find beautiful mountains, both green hills and a rugged alpine landscape with tropical glaciers. It is an excellent starting point for both the Amazon and the coffee growing area – Zona Cafetera. There are also great swimming opportunities in both the Caribbean and the Pacific Ocean. Famous are Tayrona, Cabo de la Vela or bathing villages on the border with Panama Sapzurro and Capurganá. The historic centers of Bogota, Cartagena and Popayan are also very nice and interesting for lovers of monuments. The picturesque villages are Villa de Leyva and Barricharra. The historic site can be found in San Augustine. Apart from well-known tourist places, it is a cheap country for us. The biggest season is here from December to January, but it coincides with the summer holidays. Most travel agencies in this country still offer the same circuits, if you want real specialists and see something less known, be sure to check the current offer http://www.dojizniameriky.cz.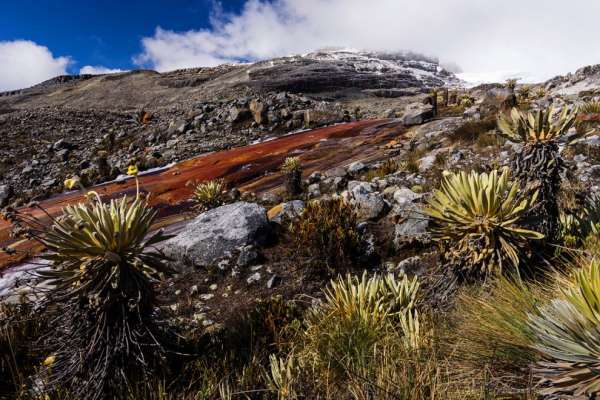 Venezuela
Travelers are attracted here by the most beautiful table mountains in the world, including the huge Roraima. There is the highest waterfall in the world, Salto Angel. Although the Amazon is not here, it is the second largest river in South America – the Orinoco. In addition, Venezuela has beautiful Caribbean beaches and the famous Llanos with lots of animals. There are also beautiful mountains. Unfortunately, due to long-standing problems in society and the real threat of civil war, it is not recommended to travel here now.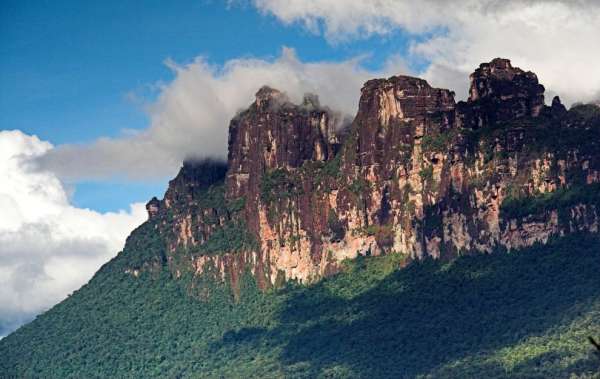 Paraguay
Paraguay is often not the main destination for any trips to South America. It often serves as a transit destination for long journeys around the continent. So why come here? Precisely because it is still authentic here and the attractions are also there, they are just not so well known. Outside the capital Asuncion, the beautiful Saltos de Monday and undacunday waterfalls, Cerro Corra National Park, are worth a visit.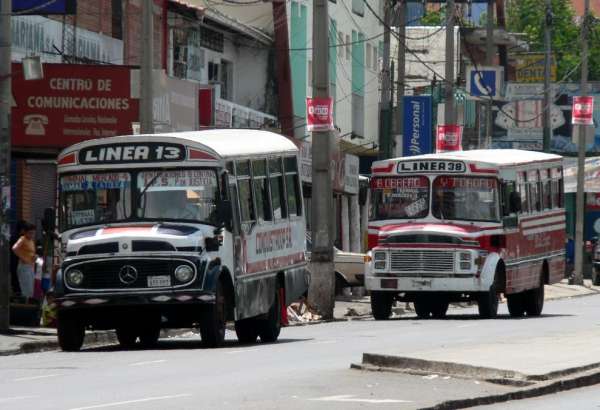 Uruguay
Uruguay is another small country that is not often the main destination for travelers when traveling in South America. Most come here on a day boat trip from Buenos Aires to the historic city of Colonia. There are many opportunities for swimming on the endless sandy beaches. The capital of Montevideo is quite a throbbing metropolis.
Guyana, Suriname and French Guiana
Guyana, Suriname and French Guiana are three small states in northern South America. They are also the least visited from all over the continent. You will probably come here mainly if you are really interested in visiting all the countries of South America. Guyana is famous mainly for its waterfalls, which are among the most beautiful in the world. For example: Kaieteur, Kamarang or Orinduik. It also includes part of Table Mountain Roraima. Suriname is filled mainly with jungles, mangroves and wetlands. In French Guiana, the most famous trip is a cruise on the Pirogue River.
4) Travel alone or with a travel agent?
If you already have an idea of what you would like to see, visit and experience in South America, you must also ask yourself the crucial question of what style to do it all. Whether to go individually and plan and arrange everything yourself, or with a travel agency and take care of practically nothing and just absorb strong experiences. For the right or ideal solution for you, consider the following aspects: – ** Fellow passengers **: the advantage of an individual journey is that you only travel with people you know and do not have to spend holidays with people who may be unsympathetic to you from the first perspective. Of course, but it can happen the exact opposite, that with good friends from "everyday life" you will not be uncomfortable on the way and there will be a submarine and strangers tuned to the same note as you, it will be much better in the end. – ** Freedom when traveling **: someone likes to travel according to the current mood, often changes plans, for those it is usually not very suitable for a lined and practically predetermined program of a classic tour. For those who like to stick to itineraries, plan for a long time and have an idea of what they want to see, it is advisable to travel with a travel agency. – ** Financial cost **: in most cases, individual travel is cheaper, in essence, that the travel agency has to pay for its services. However, this is not always the case. A travel agency can benefit from volume discounts, so it often gets cheaper transport or accommodation than an individual tourist. For example, there are beautiful places where there is no public transport, so you will either find it difficult to get there on foot, or on foot and waste time, or you have to pay for an expensive taxi. The trip will come here by a pre-arranged minibus, which will be cheaper per person and without waiting. – ** Security **: group tours with tourists hanging by cameras, hanging out in a crowded market, are an ideal destination for pickpockets. Again, they are more safe, for example, against robberies, thanks to more people than a lone traveler exploring a national park on the edge of a South American city. In addition, the security situation can change quickly and the individual tourist may not have the current information. – ** Language skills **: Communicating in South America is often a problem. You only need English here occasionally, and not many Czechs speak Spanish (or Portuguese in Brazil). It is so crucial for the individual traveler to learn at least basic phrases (which is not that difficult). In any case, you will lose interesting stories of the locals, which, however, can be provided by a well-equipped guide. In addition, in some remote places you do not even speak Spanish, so you will appreciate a guide who knows at least a few Native American phrases. – ** Travel time **: When traveling individually, take into account that you will usually need more time for the circuit than when traveling with a travel agency, which usually has well-thought-out connections and trips. If you then recalculate how much a lost half-day will cost you if you are not followed by a bus, you may be terrified. – ** Custom route planning **: for some, part of the experience and a favorite activity that takes days and weeks in the evenings. For some, endless poisoning, or due to workload, practically impossible activity. If you do not have the time or desire to plan a trip in detail, definitely use the services of a travel agency, because you will lose a lot of interesting places.
5) What an ideal travel agency should offer
If you have decided to travel individually in South America, look for a good ticket, learn Spanish and definitely take a lot of time to plan and find out the latest information so that you are well prepared and enjoy the trip. If the comfort of a travel agency is better for you – you want to enjoy your holiday and trip without worries and stress, so arranging and finding accommodation, transport connections, etc., then the question arises as to which one to choose. Ideal for us is one from which you get great services and at the same time you will have similar feelings as when traveling individually, ie: – Traveling only in small groups. – Guides are true experts who have experienced a lot in South America themselves and will show you even "secret" places, not only the most famous ones. – Tours have an excellent price / performance ratio compared to the competition. – When reading discussions on the Internet, you will find practically only positive references.
CK doJižníAmeriky.cz
Tanzania's smallest national park
In our opinion, these travel requirements are fully met by the travel agency doJižníAmeriky.cz, as the operator of the web project www.dojizniameriky.cz – They run in small groups (usually 8 members, can be arranged individually with only 4 participants), so a good friendly atmosphere – no mask. – The founder of a travel agency and a great expert on South America, Honza Brotánek, chooses only excellent guides who know South America as their shoes. – They also offer places that no other travel agency in the Czech Republic has, or are not even mentioned in well-known guides. You can also see authentic places, still unspoiled by mass tourism. – Absolutely unbeatable price / performance ratio (number of participants, days on the road and quality vs. price). They are specialists in finding tickets to South America, which can also significantly reduce the total cost of the trip. Such a low tour price is also possible due to the fact that the office has very low operating costs and does not sell tours via commission systems. In addition, the guides are waiting for you on the spot, so you don't have to take their ticket, which is always a big expense in South America. In addition, they have negotiated special low prices in many places, thanks to long-term contacts – Tours really take place, it does not happen that you receive a message a few days before departure that your tour has not been fulfilled. After the confirmed application, you are guaranteed that you will really go to your dream place. – The participants of the tour give her great references.
6) How many days are needed to travel to South America
Just because of the long distance and expensive flights, 14 days is a real reasonable minimum for a trip to South America. Of course, three weeks or a month is a much better choice. If you plan to quit your job or take a year off after school, then South America is an ideal continent for long, several-month trips.
7) Proposed itineraries of longer trips around South America
In this section, we will not deal with itineraries by individual countries, which are always 2–3 weeks long, but we will discuss possible interesting combinations of visits to more countries. Ideal suggestions for those who have more time are: – ** From Santiago to Lima **: A good combination is the start of the journey in Santiago de Chile, the journey north through the Atacama Desert, followed by the classic Bolivia circuit and the end in Peru. – ** Six South American countries **: Start in Sao Paulo, Brazil, via Iguazu to Paraguay, via Argentine Gran Chaco to Bolivia and finally via Chile to Peru. The shorter variant ends in Lima, the longer one returns to Brazil on the southern route through Buenos Aires as a great circuit (in this case you can also visit Uruguay as the seventh country). – ** Northwest South America **: Start in Colombia, tour Ecuador and through northern Peru to Lima. – ** Patagonia and Tierra del Fuego **: a classic trip to the very south of South America. The starting point is either Santiago de Chile or Buenos Aires. You will visit Chile and Argentina here.
Applaud the author of the article!