How to see all eight-thousanders of the world
How to get near of eight-thousanders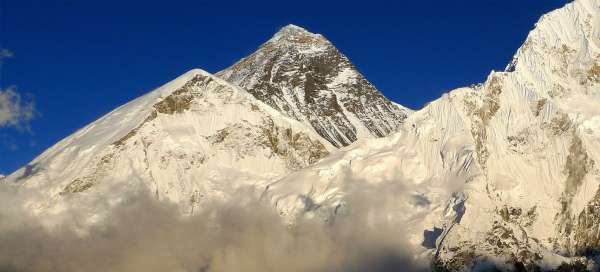 There are a total of fourteen eight-thousanders mountains in the world. All of them are located in Asia in the Himalayas and Karakoram Mountains. You can find them in these four countries: Nepal, Pakistan, China and India. The dream of the generation of climbers was to overcome all of these peaks, and hardly anybody achieved this mission. A great experience is just seeing all these mountains. Let's say how to do that in five different trips
Trip 1 - Everest, Lhotse, Makalu and Cho Oyu
If you want to see the eight-thousanders, including Mount Everest, the highest mountain in the world, you have basically two choices. Either go to Nepal to the Khumbu area for a trek or take the classical Tibet circuit. From the Nepalese side will be in front of you, from the Tibetan side more panoramically
Nepal option: The ideal plan for this area is hike trek Through the Three Passes, where you will see all four mountains / If you only hike the classic trek to Everest BC, Cho Oyu and especially Makalu you will not see)
Tibet option: If you choose the Tibet circuit, confirm in advance, that it will go through the Pang la Pass (best view) and BC Everest
Everest from the Nepalese side
Mount Everest (8,848m above sea level) is a bit hidden during the entire trek. You will see him for a while just behind Namche Bazar from the Everest View, but not for a long time. The best view is from the famous Kala Patthar or Gokyo Ri
Everest from the Tibetan side
Everest itself can be seen right from the Tibetan BC, where most trips to Tibet also go. Unlike Nepal, there you have it nearly effortless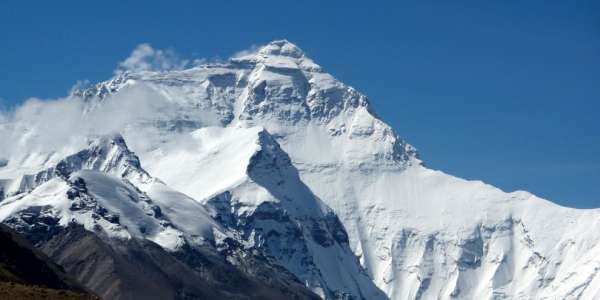 View from Pang la on the Himalayas ridge
Everest. Lhotse, Manaslu and Cho Oyuyou can see effortlessly from the second, Tibetan side from the Pang la road pass. From there, you will see them from far greater distances, but more panoramic – all in one shot!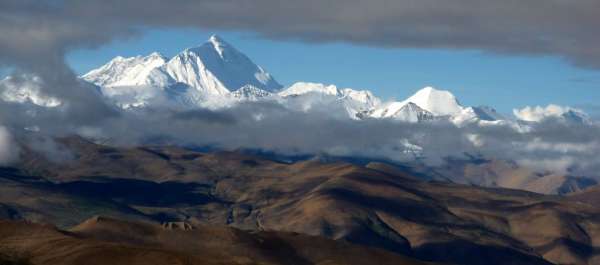 View of Lhotse
Lhotse (8,516m above sea level) is more visible than Everest from Everest View. Good views of it are also from the outskirts of the village of Chhukhung. The perfect view of it is from Mera Peak, but it is no longer a classic trekking peak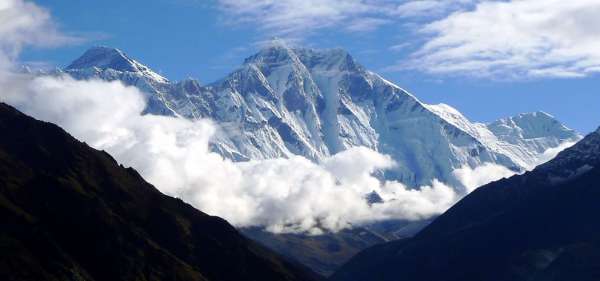 View of Makalu
Makalu (8,485m above sea level) can be seen from the Kongma la pass. If you want to see it from a closer look, you have to go for a separate Makalu Trek.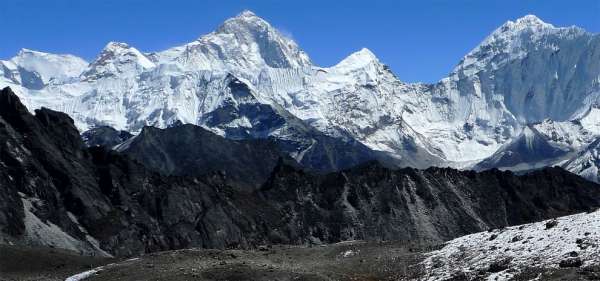 View of Cho Oyu
Cho Oyu (8,188m asl) Is well visible from Gokyo Ri or from the ascent to Kongma la pass.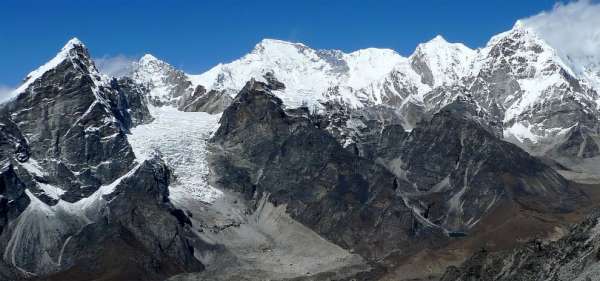 Trip 2 - K2, Nanga Parbat, Gasherbrum 1,2 a Broad Peak
Other places from which you can see five eight-thousanders during one trip are located in Pakistan in the Karakoram Mountains and the Himalayas. You can go to Fairy Meadows or have a multi-day acclimatization trip to the basecamp. By this peak essentially ends the Himalayas. Within one of the world's finest treks, along the Baltoro Glacier you will hike to the fairytale place – Concordia where are the stunning views to K2 and Broad Peak. To see Gasherbruma I and II, you must climb up to the Gondogoro pass or head back to their base camp. Getting to K2 from the Chinese side is also possible, but it's really a demanding expedition
View of K2
After a few-day trek along the Baltoro glacier, you will finally find the fairytale place Concordia. The dominant of this place is the imposing pyramid of the second highest mountain of the world – K2 (8,611m asl)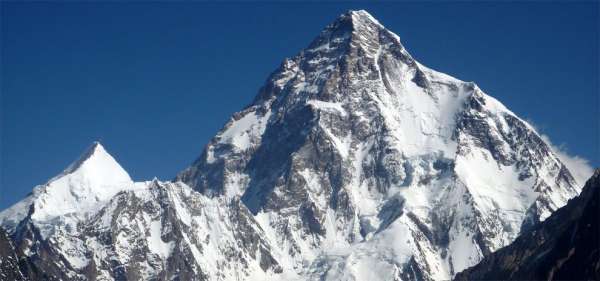 View of Broad Peak
Even closer than K2 is the giant Broad Peak (8,051m asl)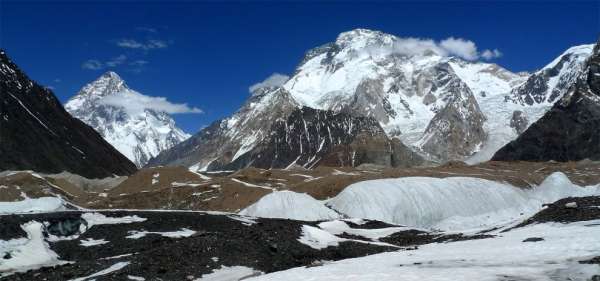 View of Gasherbrum 1 and 2
Gasherbrums 1 and 2 are quite "tucked" peaks behind the majestic Gasherbrum 4 and you will see them from the saddle of Gondogoro La.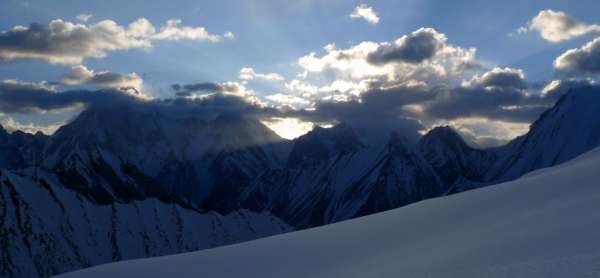 BC Gasherbrum
From BC Gasherbrum on the Abruzzi glacier you will see both Gasherbrums I and II best.

View of Nanga Parbat
The most beautiful view of Nanga Parbat (8 125m above sea level) is from the well-known Fairy meadows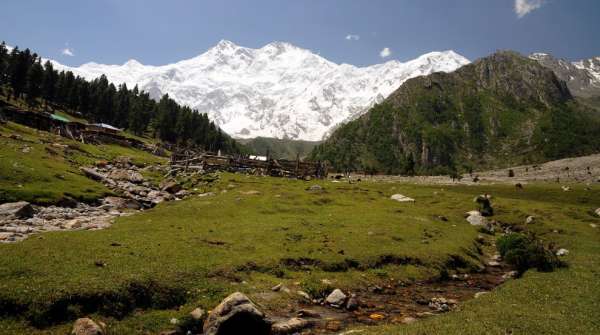 Trip 3 - Dhaulagiri, Manaslu, Annapurna 1
All of these mountains are located within Nepal and can be seen within one trip or even three different treks
View of Dhaulagiri
You can see this mountain completely without effort from the road leading from Pokhara to Jomsom, or from Annapurna's trek from places around muktinath or from the famous Poon Hill. Of course, the closest view is only from the Dhaulagiri trek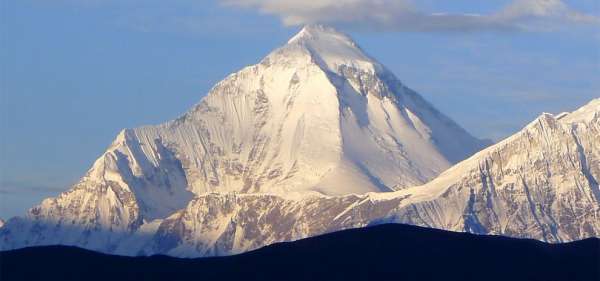 View of Manaslu
Manaslu is well visible from the viewpoints from foothills . However, the best views are, of course, from the trek around this mountain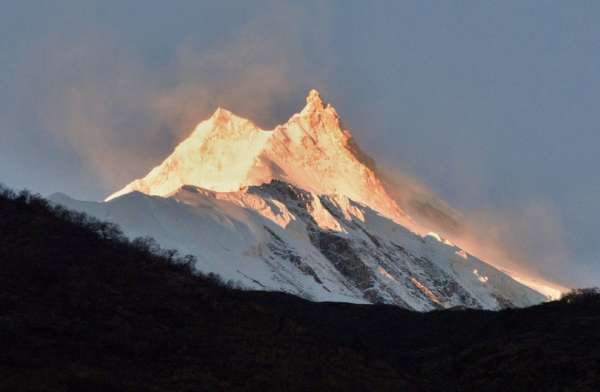 View of Annapurna 1
Annapurna 1 (8,091m above sea level) is also one of the little-covered mountains. From the trek around Annapurnas is practically impossible to see it. You will simply see it from the hill of Sarangkot above Pokhara. If you really want to enjoy it, you have to go to Annapurna BC trek, which is notoriously overcrowded.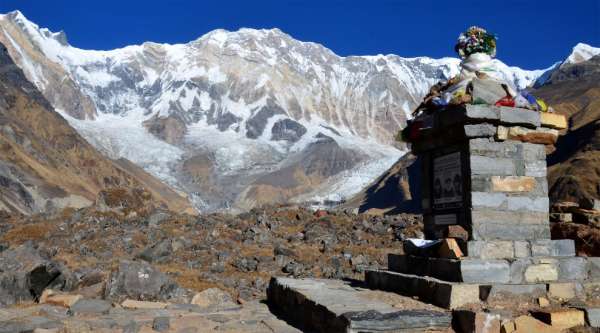 Trip 4 - Kangchenjunga
Kangchenjunga (8,586m asl) is the third highest mountain in the world. Seeing it is simple from the Indian side but from Nepalese is demanding.
Variant 1 – Indian Prospects: Pelling, Mangan Gangtok, Sandakphu and many more
Variant 2 – Singalil Ridge at Goecha la: a popular trek in the Sikkim Himalayas with magnificent views
** Variant 3 – Nepal, trek to Pang Pema**: very challenging trek to BC Kangchenjunga
Trip 5 - Shisha Pangma
Shisha Pangma (8,027 meters above sea level) is probably the least visited eight-thousander due to its location. It can be seen straight from the road as it moves from Tibet to the city of Kodari to Nepal. Alternatively, it is possible to arrange a trek to the BC of this mountain through the agency.
Applaud the author of the article!