Sand dunes in the Baltic
Sea. White sandy beaches, hundreds of meters wide, without long rows of umbrellas and reserved places. Fairytale pine forests. Buildings like from Scandinavian film, brick Gothic churches, half-timbered estates. This is the Baltic coast, about four to six hundred kilometers from the Czech border. Thanks to the thousand years of sea and wind, the coast is lined by another local specialty – sand dunes. On the dunes near the village of Czołpino (or the town of Leba) we really felt like in the Sahara. Huge sandy hills alternate with sandy valleys.
Arrival
We went to the village of Czołpino, which is known mainly for its sand dunes, after a tour of the nearby Kluki open-air museum, where you will learn a lot about the unknown peoples of Kashubia, Prussia and Pomeranian Slovenes. The name of the Słowiński National Park is reminiscent of the local Slovenes. We reach the forest car park and the entrance through a pine forest. Before we pay the entrance fee + parking fee, we find out if we are right at all, but the leaflets in the shop window confirm us more than the lady who guards the entrance to the NP.
Dunes
From the parking lot, after about 1.5 km walk through a beautiful pine forest, we come to the place where the dunes begin. In some places they are overgrown with grass, in some places it is a vast desert.
Dunes
Walking in fine sand is challenging but pleasant. I definitely recommend taking off your shoes and enjoying polishing your nails.
Dunes
Along the way, we overcome two smaller hills, which, however, can be pretty busy in the sand. A walkway, tastefully defined by ropes, will take you to the sea in another kilometer.
When the dunes end, the sea begins
The sea views are fascinating
After low tide
An incredible spectacle appears on the beach, reminiscent of erosion
Sea
We have it almost to the west, but as it stretches from the mainland, we set out on the way back.
Dunes
When we get to the parking lot, we will use a beautiful place to stay and sleep there until the next day. At night we will be visited by a fox and a few deer. We didn't mind anyone and we leave before nine in the morning.
Applaud the author of the article!
Part of itienary
Article:
The village of Kluki
Pomerania reminds us of the brick buildings of churches or the ubiquitous half-timbered cottages of fishermen. Its history is… continue reading
Thanks!
Have you been there? Write a review of this place
Already rated by 2 travelers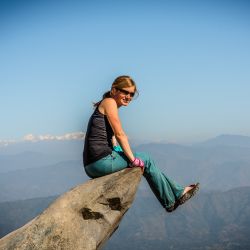 Při návštěvě Baltu byste tohle místo neměli vynechat.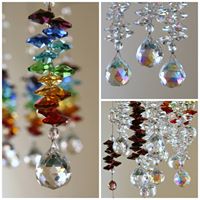 Baltské pobřeží je krásné, a pohyblivé duny nás okouzlily...