A mound from the Bronze Age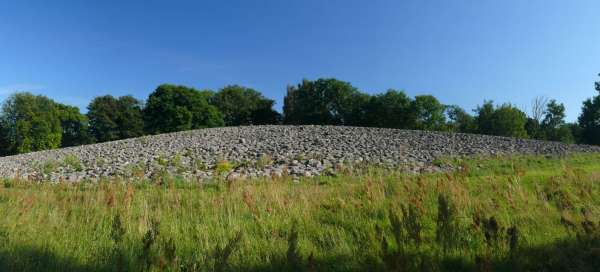 At first glance, an ordinary pile of boulders is actually the largest chamber tomb in Sweden. It is also called the Royal Tomb, but it will not be entirely accurate. The circular mound dates from the Bronze Age, has a diameter of 75 m and a height of 3.5 m. Unfortunately, before the discovery of the chamber (but also after a while) the place was used as a building stone quarry in 18th century.
Mound with a diameter of 75 m
A flat stone pile with a diameter of 75 meters is hard to fit into the shot. Although the mound is from the Bronze Age, during excavations in 1931–33, a settlement from the Stone Age was documented under the mound.

Entrance
Today, the entrance must be walked through a narrow corridor, which will lead you approximately to the center of the building. Only there will he immerse himself in the bowels of the grave. Of course, this was not the case at the time of its creation.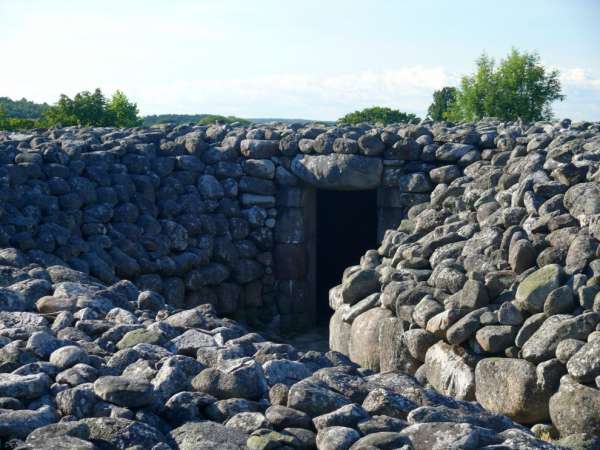 Entrance
The building was 3.5 meters high when the chamber was discovered, but it is assumed that it could originally have been three times higher. However, most of the stone took over when the locals persistently dismantled it to build new buildings. It is obvious that the stones are "just right".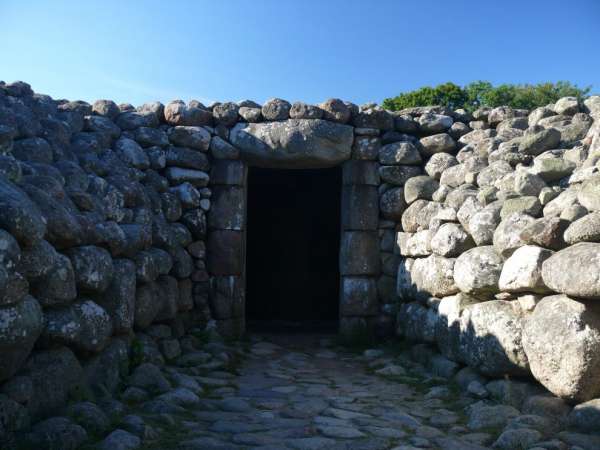 Decorative stelae
Inside, we can already enjoy the stone stelae, which defined its own burial place. They all carry carved scenes of various kinds.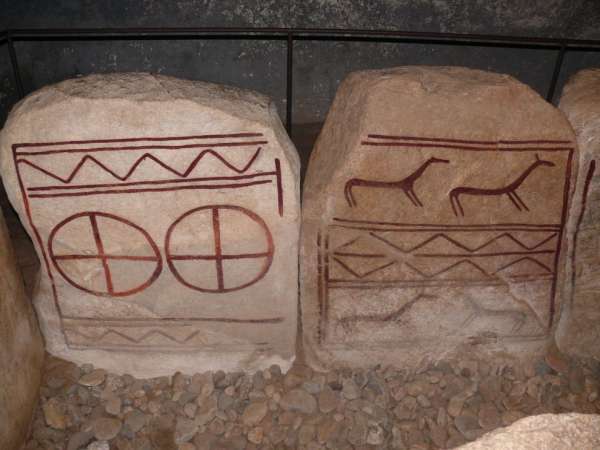 Funeral chamber
Basically, nothing but a few stone stelae can be seen here. It is necessary to realize that everything was originally covered with stones and today's state, when walking around, is created completely artificially. The engravings, which are only from the inside of the insoles, suggest this. Unfortunately, concrete was also used to reconstruct the mound, so the monument does not look very historical, although the pictograms arouse admiration.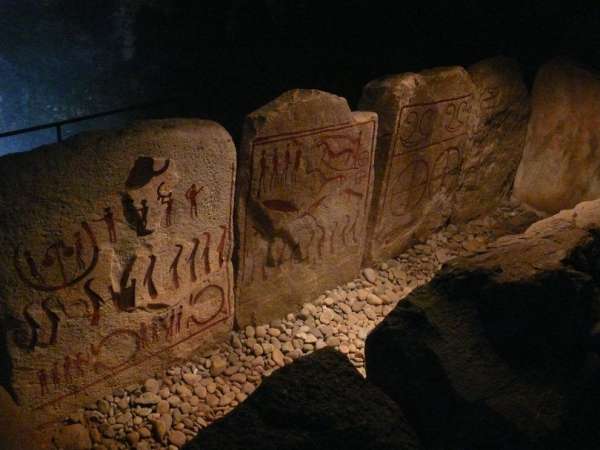 Applaud the author of the article!
Articles nearby
Thanks!
Have you been there? Write a review of this place
Already rated by 1 traveler