A walk along the southern tip of Gotland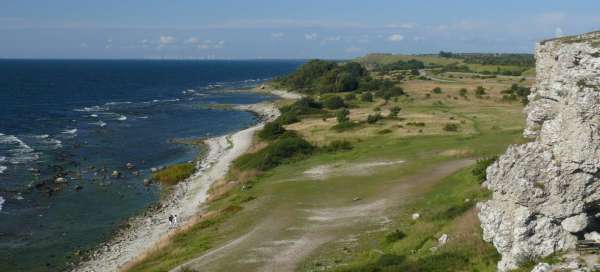 Although Gotland is quite a pancake, it doesn't look like that on its southern tip. There are beautiful limestone cliffs, which creates a nice scenery.
Prospects
The landscape of southern Gotland is quite flat, but at its very southern end, rock cliffs rise quite abruptly, from which there is a nice view. Here the view to the north, in the distance you can sense the whole forest of modern wind turbines.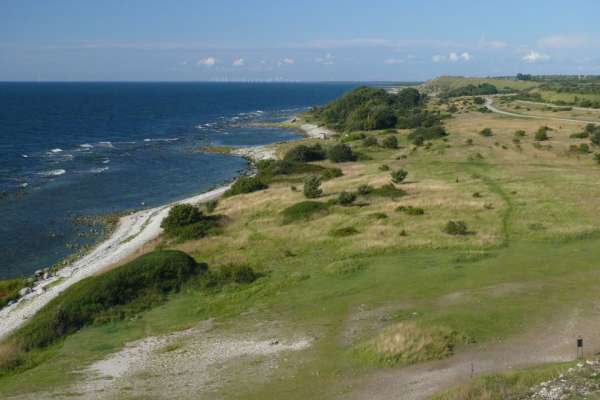 Limestone cliff
The cliff itself is not negligible and when moving on the limestone plateau at the top, it is good to be careful underfoot. Interestingly, the whole island is still slowly growing out of the water. Until a few thousand years ago, the plateau was below water level.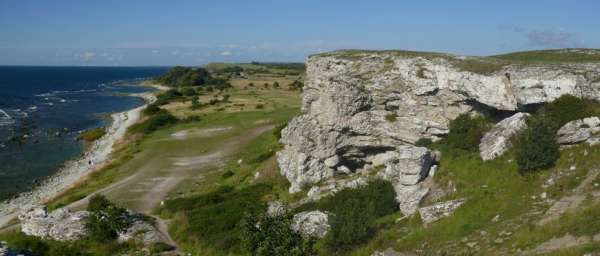 The sea bites the land
The whole area is constantly under the influence of the erosive force of the sea and the rocks are still ground. The limestone blocks then crumble continuously and the location changes slowly.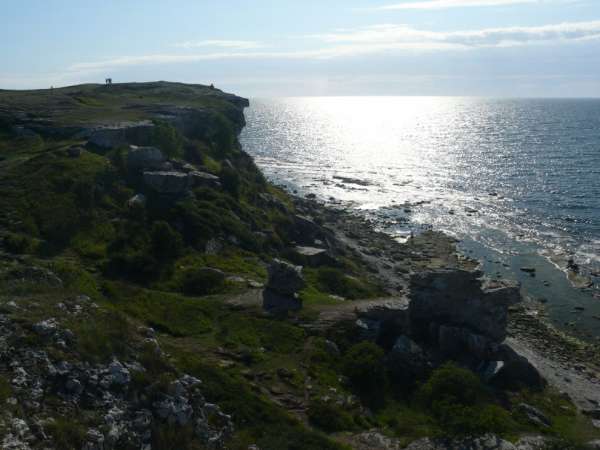 Coast
If you want, you can get off the cliff and walk the whole cliff along the rocky beach. The movement is free and you can walk to the very southern island of the island. But it is no longer so spectacular, as it is far from the cliffs.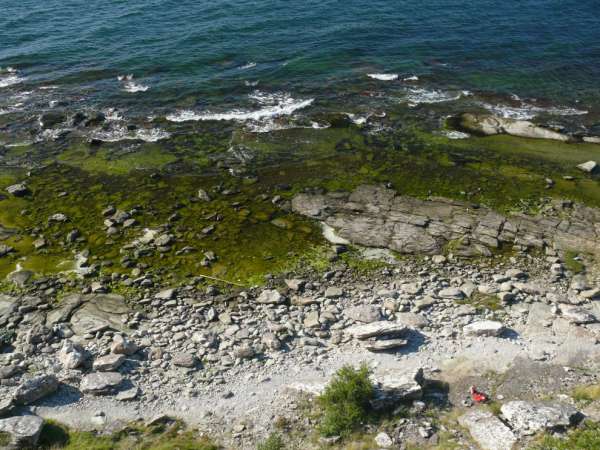 The highest point
Because it is the highest point in the country by far, the government has its facilities installed here …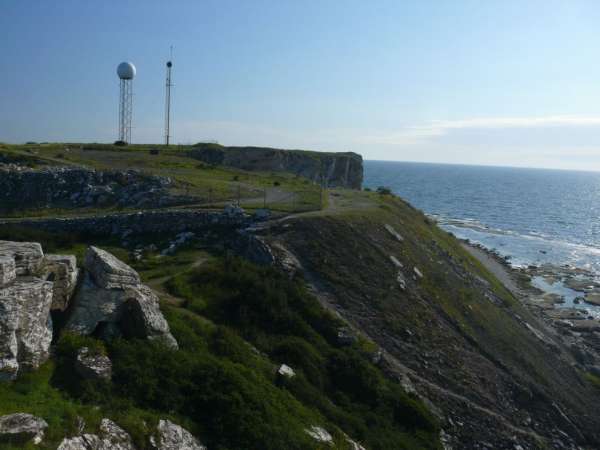 Applaud the author of the article!
Thanks!
Have you been there? Write a review of this place
Already rated by 1 traveler