Rock sculptures on the sea shore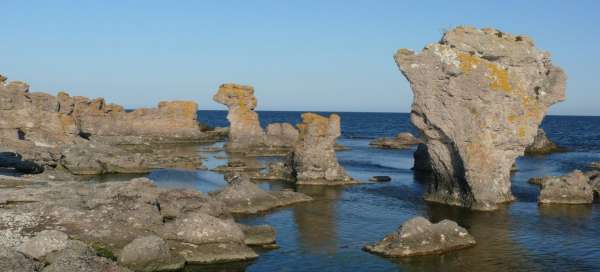 Rauky is a Gotland specialty. These are rock formations formed by selective sea erosion of limestone cliffs. In Gotland, they are scattered in several places along the coast. Holmhällar is located almost at the very southern end of the island and is a relatively small peninsula where rock formations are formed. The persistent activity of the sea disrupts the limestone rocks, which it forms into sometimes bizarre shapes and a million forms. There are no limits to the imagination and it is also a very photogenic locality.
Heligholmen
At first, the rocky coast is not visible at all. Only a grassy plateau a few meters above sea level. Directly opposite the small peninsula on which the small Holmhällar nature reserve with its ruffs lies is a small island with a diameter of approximately 450 m, the coast of which is also made up of ruffs. Buildings in the foreground are small fishing houses.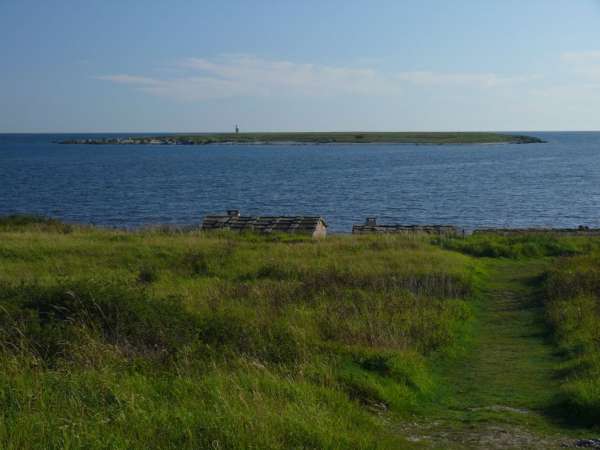 Coast line
The coast is very rugged and rock sculptures form small mazes in places. The height of the formations in this locality does not exceed the first few meters, but elsewhere there are also much larger ones.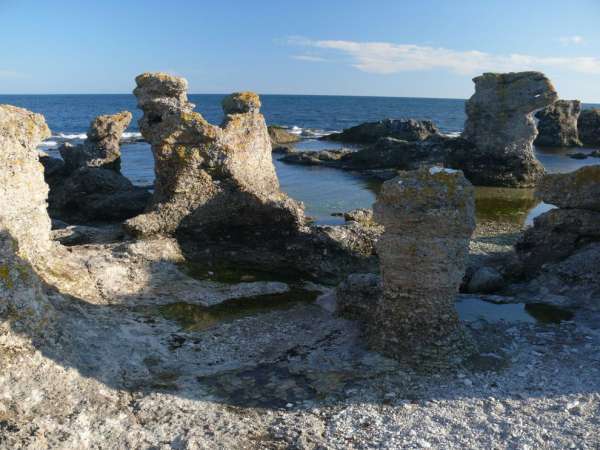 Rock needles
Some rock needles look like they are just laid on the beach. But they are not, they are really sea-scraped remains of the bedrock. The island of Heligholmen with a lighthouse is again visible on the horizon.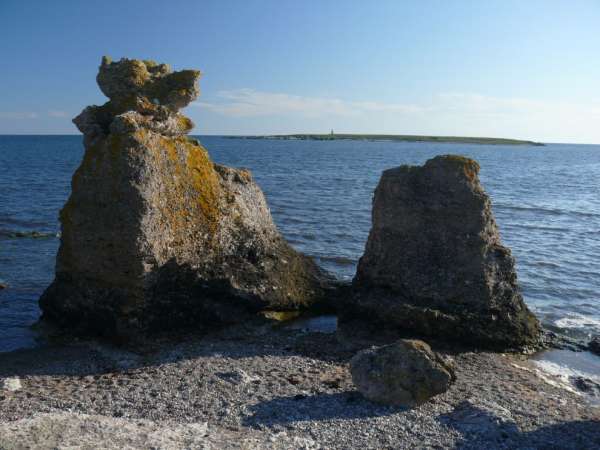 Wandering boulders
Various other rocks lie among the limestones, large and small boulders playing with all colors. These are stray boulders that were once brought by a glacier and have remained here since it was thawed.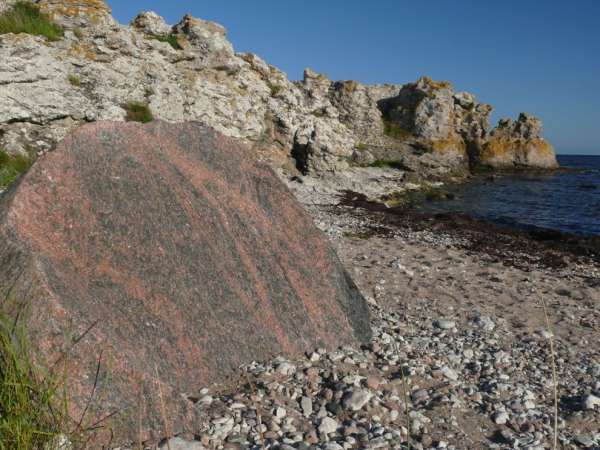 Ponds
The waves constantly abrade the bedrock and model and model … The whole tidal plateau is dotted with small depressions, where even at low tide water stays and boils with life.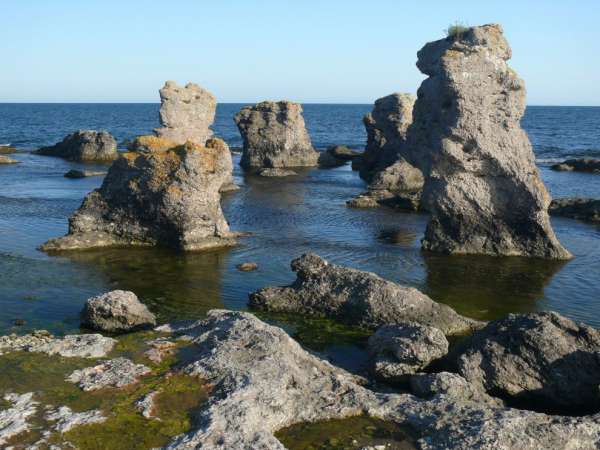 Invasion from the sea
Somewhere the shore looks as if strange creatures are coming out of the sea.

Sea lion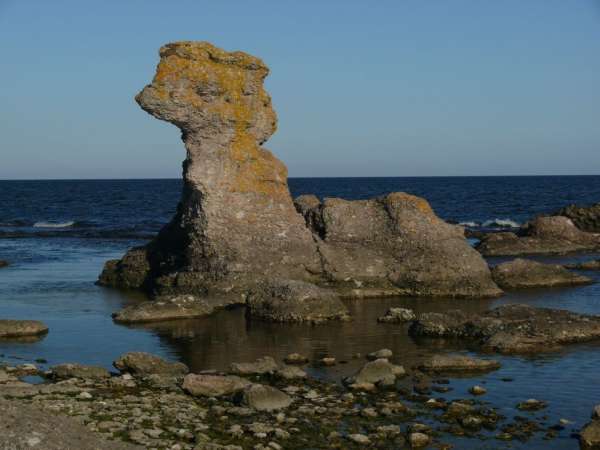 Early evening
A visit in the early evening can be strongly recommended.
Applaud the author of the article!
Thanks!
Have you been there? Write a review of this place
Already rated by 1 traveler