Interesting technical building in the middle of beautiful mountains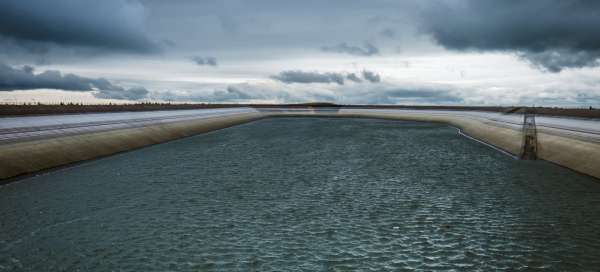 The Dlouhé Stráně pumped storage hydroelectric power plant is located in Hrubý Jeseník. It belongs to the sought-after architectural and technical monuments and is one of the 7 greatest wonders of the Czech Republic. The construction of the power plant was started in May 1978, after the abatement program it was decided after 1989 to complete the construction.
Technical background
As part of the excursion, you can look at the technical background of the power plant, which is hidden in underground spaces several hundred meters below the surface of the rocks and slopes surrounding Kouty nad Desnou.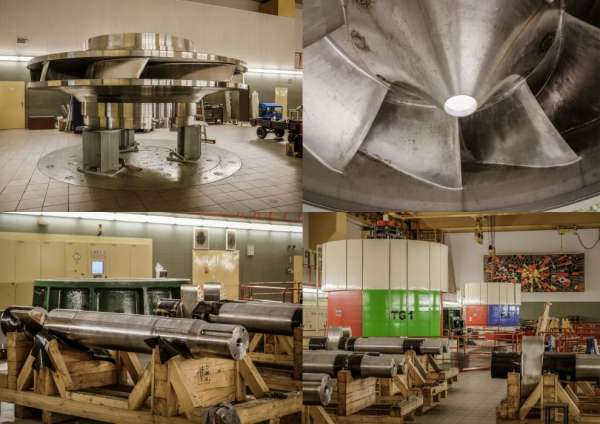 Jeseníky
On foot, by bike, or again as part of an excursion and by bus (entry of private cars is prohibited) you can get to the upper tank of the pumped storage power plant, from where there is a beautiful view of the Jeseníky Mountains.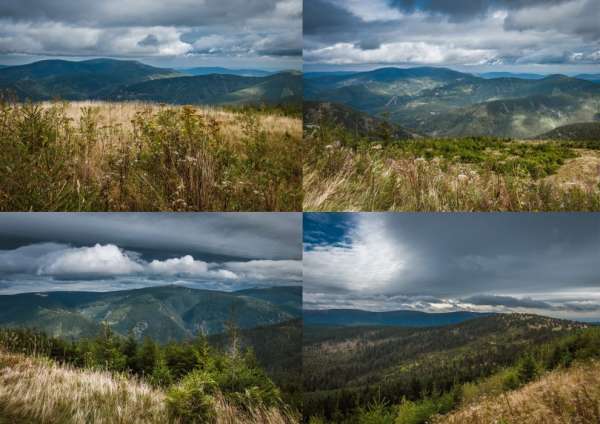 Great-grandfather
It is the highest mountain in Moravia with 1492 m above sea level. The television transmitter at its top is 146.5 meters high. The top of the transmitter is the highest fixed point in the Czech Republic, 1637 m above sea level
Upper tank
The upper reservoir was built at an altitude of 1350 meters. It is connected to the lower reservoir (800 m above sea level) by two tunnels with a diameter of 3.6 m and a length of 1.5 km. The source of water that is pumped is the river Divoká Desná. The individual water level boundaries in the tank look like Saturn's rings.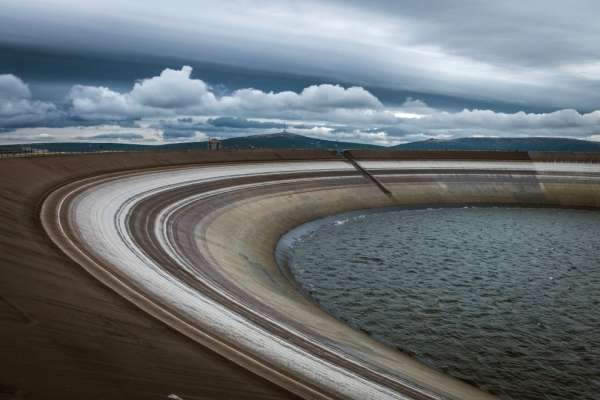 Weather
There is not only a nice view on the dam of the upper reservoir, but it is necessary to prepare for the sometimes quite strong wind. In our particular case, the cold front crossed and brought with it dramatic clouds and a real wind.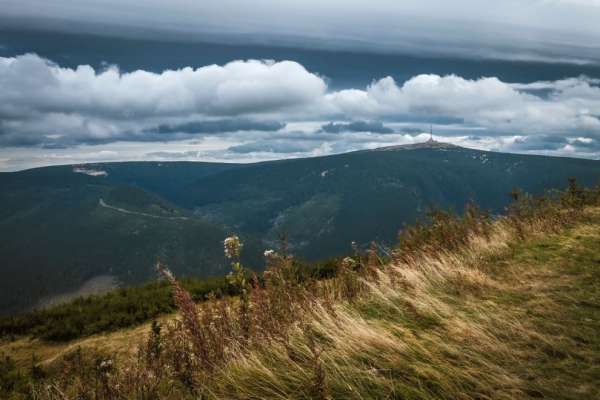 Jeseníky
The highest point is on the southern edge of the reservoir, which has a total area of 16 hectares. The entire tank can be bypassed and enjoy interesting views of the distant surroundings.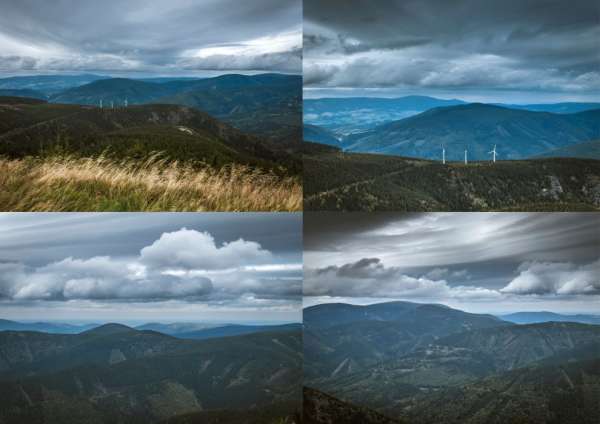 Applaud the author of the article!
Part of gigalist
Giga List:
The most beautiful hikes in Hrubý Jeseník
Hrubý Jeseník is the second highest mountain range in the Czech Republic and not only for this reason it promises very beautiful… continue reading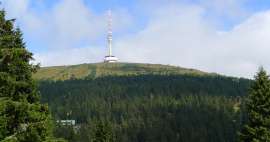 Part of gigalist
Giga List:
The most beautiful trips in the Czech Republic
The Czech Republic is extremely diverse in terms of small size. Here you will find several beautiful mountains, Tertiary… continue reading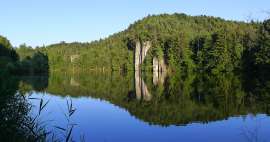 Thanks!
Have you been there? Write a review of this place
Already rated by 1 traveler