Hike to the most beautiful rock formation in the Jeseníky Mountains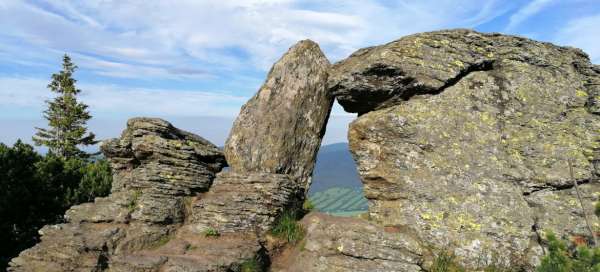 The stone window located at the top of the Red Mountain (1,333m) is one of the most beautiful rock formations that you can find in Hrubé Jeseník. In addition, it is a very beautiful view of the region, including the highest mountain of the Praděd range. The easiest way to this small wonder of nature is from the mountain settlement of Filipovice. Approximately four kilometers await you, mostly uphill (the elevation gain is 630 meters).
Under the first lookout
From Filipovice towards Kamenná okno, you can first follow the blue and then the green tourist route. However, it is better to shorten it by approx. 900 meters via a forest path. For the first 2.5 kilometers of this walk, you continue to climb up through the forest. The first interesting place is the viewpoint below the Točník peak. The first place to welcome you here is a massive rockery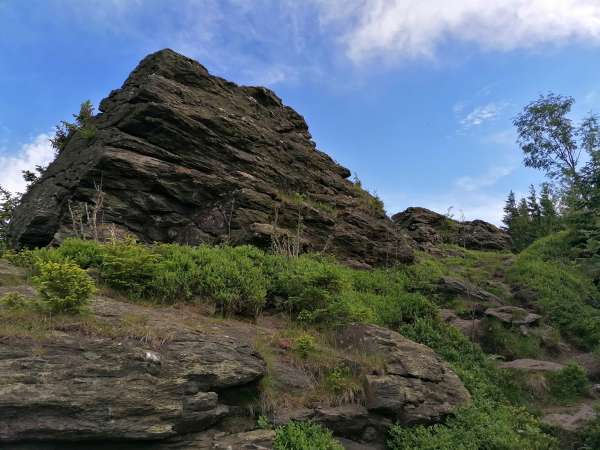 View up to the town of Jeseník
There are quite a few rocks here, but the view is mainly towards the north to the basin in the vicinity of the town of Jeseník. The Rychleb Mountains can be seen in the background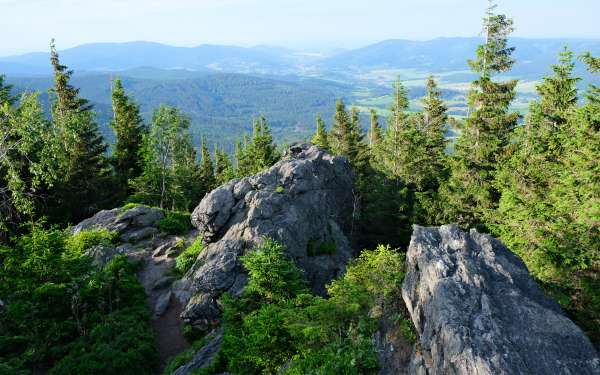 Turnpike (1,143m)
From the rocks, the ascent gradually eases and in no time we are on the flat top of Točník, which is nothing interesting. But by the tourist sign we know that our destination is already close.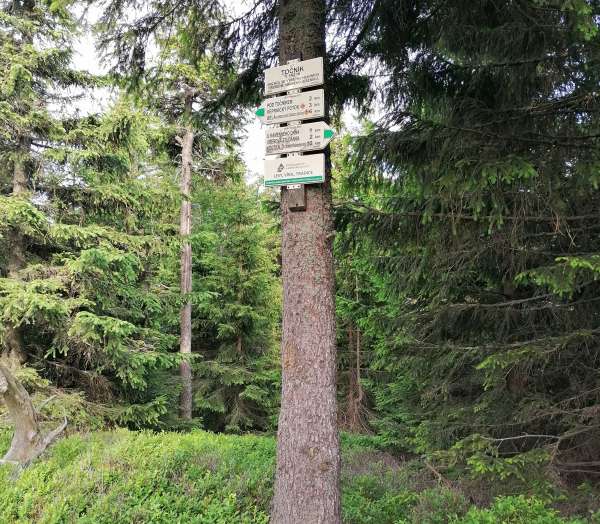 Above the Turnpike
After a very short, imperceptible descent from Točník, we are already climbing to the main Jeseníky ridge. In a little while we will have the turntable below us like a small dome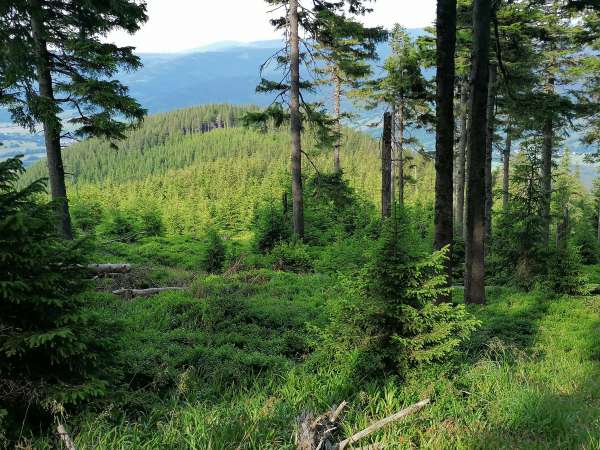 Under the main ridge of the Jeseníky Mountains
As the height increases, the trees decrease, and rhododendron and bilberry begin to appear. They are also slowly opening up the view of the region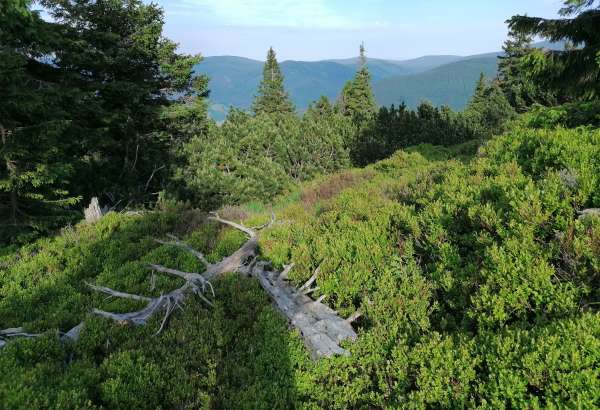 At the crossroads At the Stone Window
Finally, we leave the forest for good and come to the crossroads U Kamenné okna. The yellow hiking trail joins us here.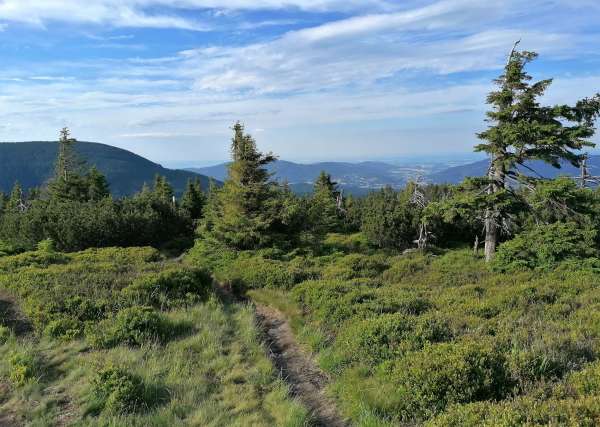 Stone window
We are finally at the destination of our short hike – at the beautiful rock formation Kamenné okno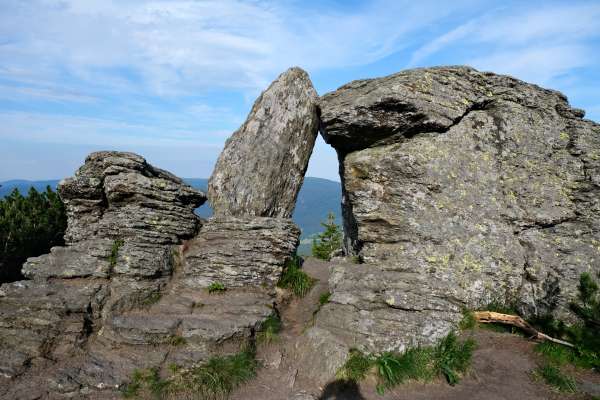 View of Grandfather
In addition, there is a really beautiful view of the region from the Stone Window. This is the direction to Praděd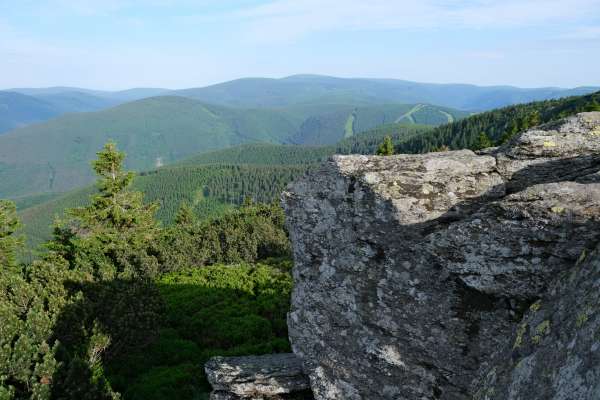 Wide view of the Bělé valley
The stone window is really not only a beautiful rock formation, but also a view of the whole range of Jesenice peaks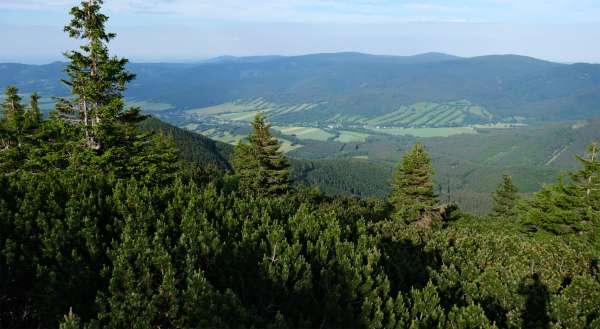 Applaud the author of the article!
Articles nearby
Thanks!
Have you been there? Write a review of this place
Already rated by 0 travelers