Visit to the Šumárník nature reserve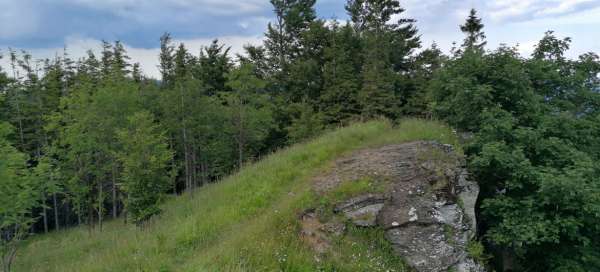 Following the blue hiking trail leading from Filipovice to the very main ridge of the Jeseníky Mountains, you can also visit the small nature reserve Šumárník, where there are nice views from the limestone rocks. It can be a separate, shorter hike or part of the ascent to Šerák or Keprník
Filipovické luky nature reserve
From Filipovice, we will follow the blue tourist route along the recreational buildings. At the very end of the village, shortly before entering the forest, there are protected meadows due to the presence of orchids.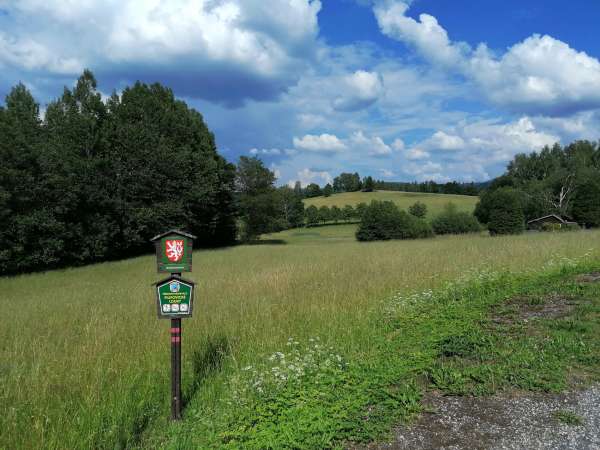 View of the region
The path climbs through the forest to the intersection with the green hiking trail. Then we start to descend to a small view of the region. The road continues to descend to the intersection of Keprnický potok, where the green route leaves us again.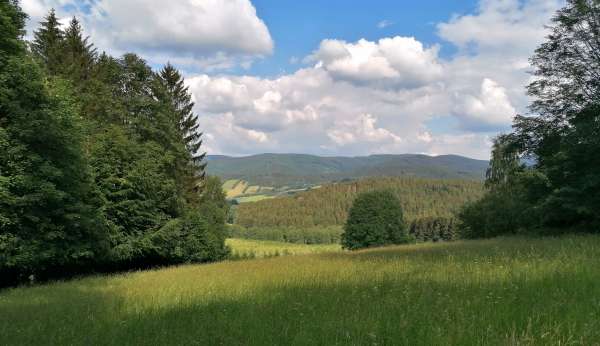 Keprnice stream
Now we only have to climb up. After a while we will cross the picturesque Keprnický stream. The road ahead will rise high above its valley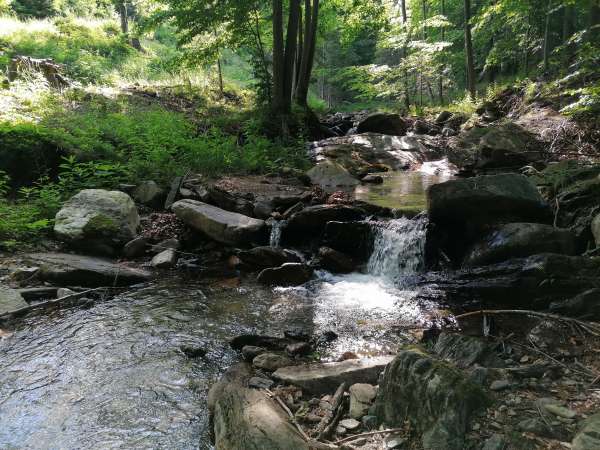 Ascent through the beech forest
In a place called Výrovka, the cycle route disconnects from our route, which continues along the asphalt road. We climb more directly through a nice beech forest. The two paths will connect again, but the cycle path is 1.3 km longer.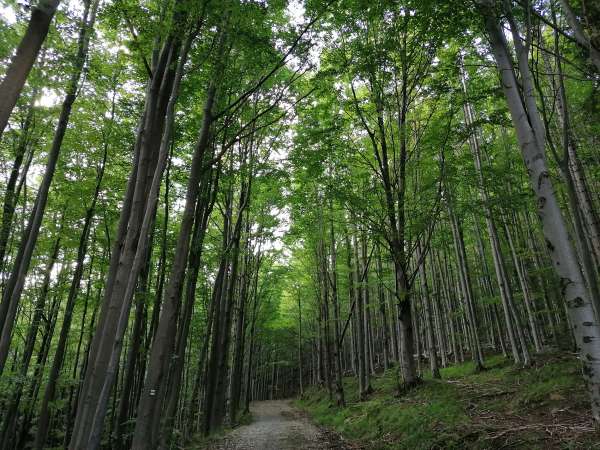 Under the Bystrý potok junction
Below the Bystrý potok junction, the road approaches Keprnické potok again. Directly at the crossroads, we meet again with the cycle path. We are now close to our destination.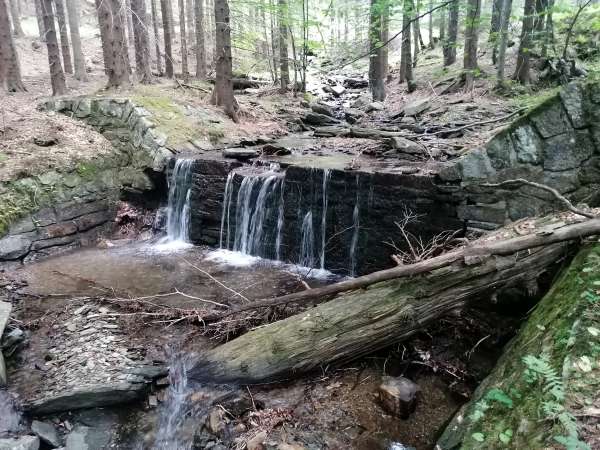 Šumárník nature reserve
From the Bystré sedlo junction, we climb about 600 meters before reaching a sharp bend. There is also a small shed. And now be careful – we continue for about 70 meters before we come across a small footpath disappearing into the forest on the right. We will follow it for about 200 meters and suddenly we will find ourselves outside the forest on a small meadow with limestone rocks and views of the region. There is also a cottage and on the horizon the main ridge of the Jeseníky Mountains, where we can possibly continue.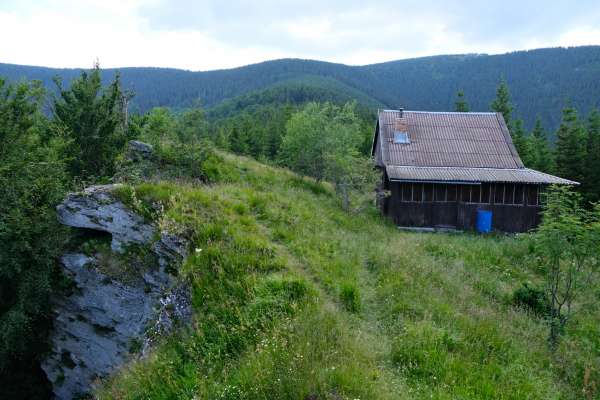 View of Grandfather
From here you can also see the highest mountain of Jeseník – Praděd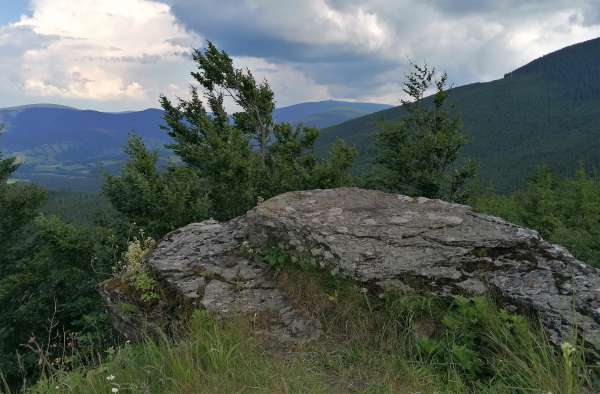 A rare flower
When moving here, pay attention to the protected beautiful flora here.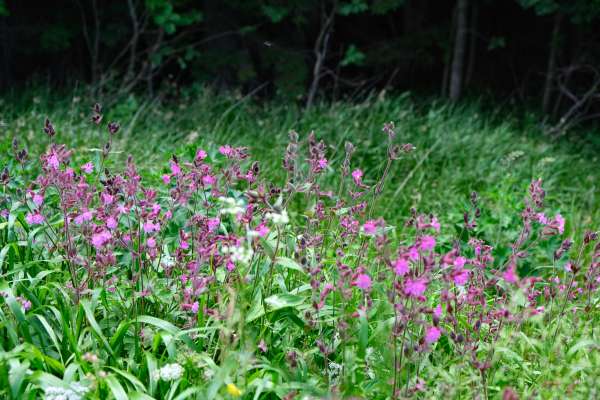 View of Šerák
If you don't want to return to Filipovice yet, you can continue to Šerák, which can be seen nicely from here. It is another approx. 3 kilometers of walking.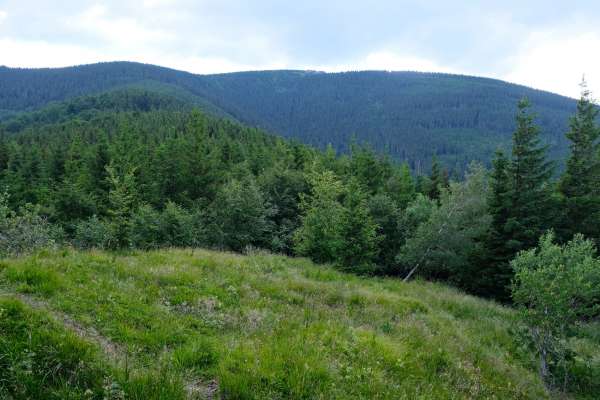 Applaud the author of the article!
Articles nearby
Thanks!
Have you been there? Write a review of this place
Already rated by 1 traveler