The city on the border of three mountains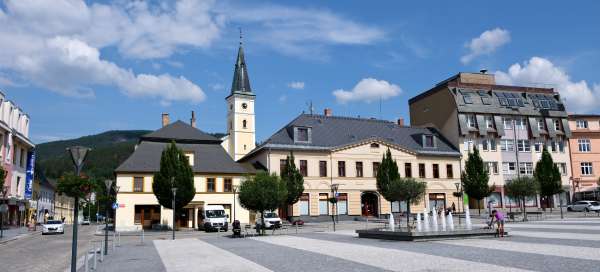 Jeseník is one of the smaller district towns, with less than 11,000 inhabitants. It does not have so many monuments, but it is an ideal starting point for trips to three mountains – Hrubý Jeseník, Rychlebské Mountains and Zlatohorská Highlands. On the northwestern outskirts of the city you will find the famous Jeseník spa. But we will take a short walk through the city center and see what can be seen here.
Jeseník Town Hall
The center of Jeseník is Masaryk Square, where you will definitely be interested in the local landmark – the town hall. You can park right next to the square in the parking lot in Tyršová Street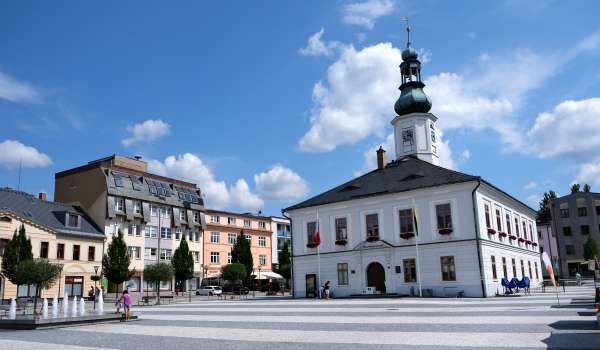 Church of the Assumption of the Virgin Mary in Jeseník
Right next to the square is the large Church of the Assumption of the Virgin Mary, which is built in the Neo-Renaissance style.
Jeseník water fortress
We continue to the largest city monument and that is the Jeseník water fortress. It is a pity that, as with most such monuments, the moat is not flooded. If you want to see the interior, you must visit the local Museum of National History.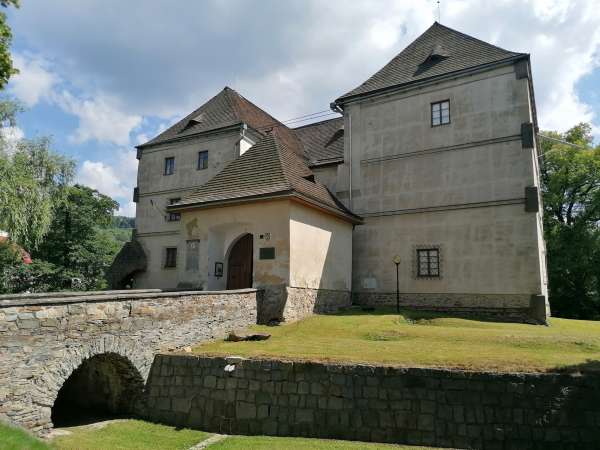 Resting part of town
We continue south to the recreational park part of the city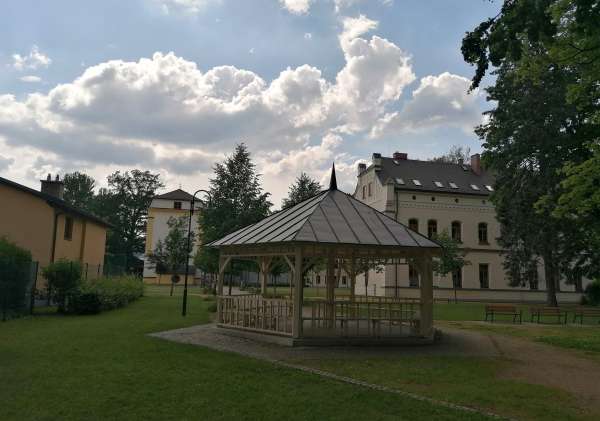 The monastery chapel of the Virgin Mary
We walk through the grounds of the primary school, which is housed in the buildings of the former monastery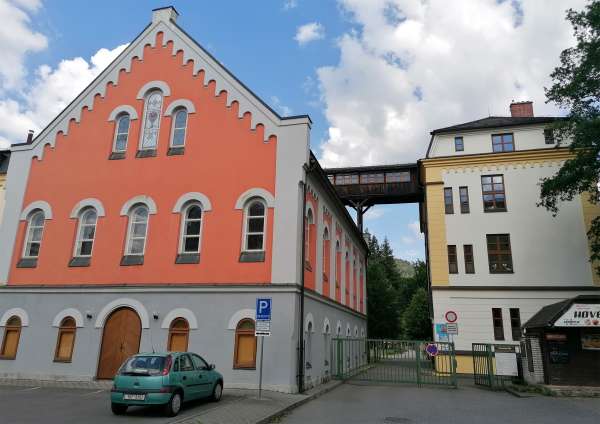 The southern part of Masaryk Square in Jeseník
We complete the circuit and return through the southern part of the square, where there is an old fountain and a statue of St. Jan Nepomucký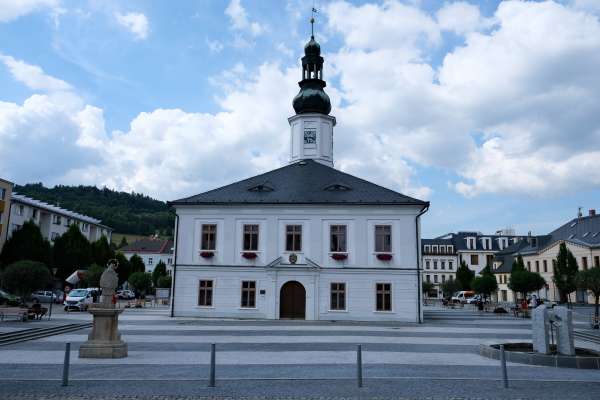 Applaud the author of the article!
Articles nearby
Thanks!
Have you been there? Write a review of this place
Already rated by 1 traveler