Behind the most famous waterfall of the Rychlebské Mountains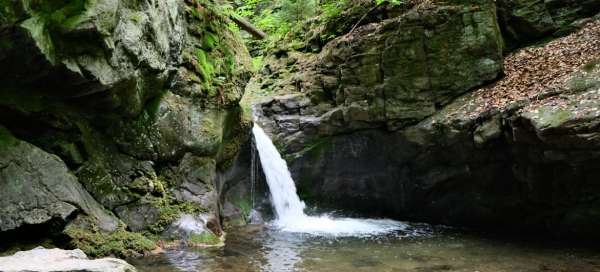 From the town of Žulová you can take the dead-end road to the settlement of Nýznerov located in the valley of Stříbrný potok. You can get to the Skorošice Museum building by car, next to which there is a small parking lot. From here you will find a pleasant, about two-kilometer walk to the waterfalls. The waterfall is more romantic than spectacular. The small gorge next door and the bridge over the Bučínský stream are also nice
Road along the Silver Creek
The road itself is very comfortable leading along a bike path, so it is passable for prams. All the time you go next to Stříbrný potok, which springs below the highest mountain of the Ryhleb Mountains – Smrk (1,127 m above sea level)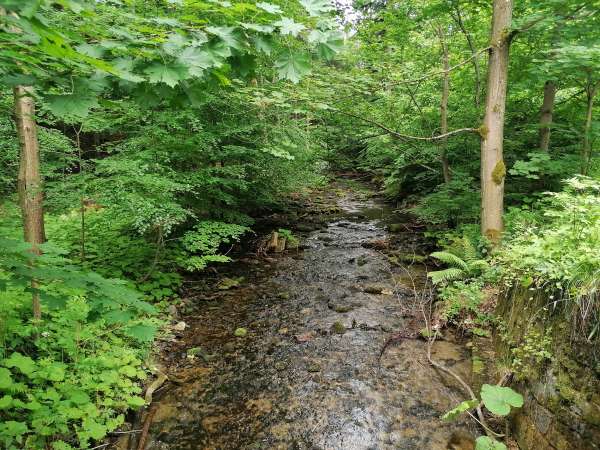 Alone
About a kilometer, halfway to the waterfalls, there is a place called Samota. The house is really not in the best condition. A little further on is a memorial to the Nýznerov POW camp, as a memorial to the dead prisoners.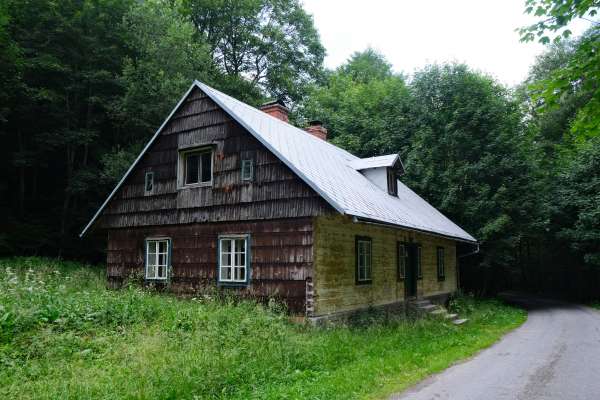 Aquarius - guardian of the creek
When you are attentive, you will not miss a slightly hidden turn to the statue of a waterman who guards the local stream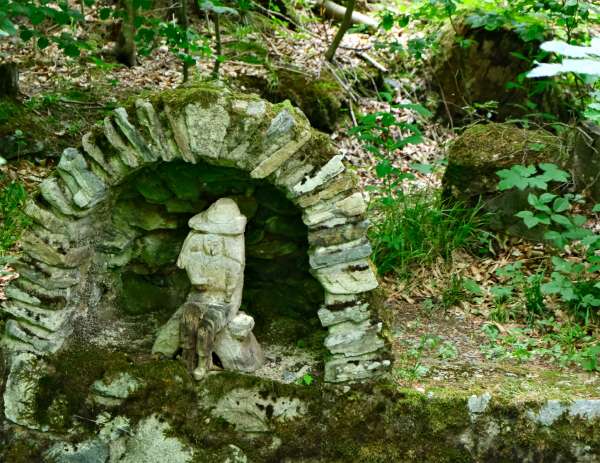 A small dam on Stříbrný potok
On the way to the waterfalls you will pass a small dam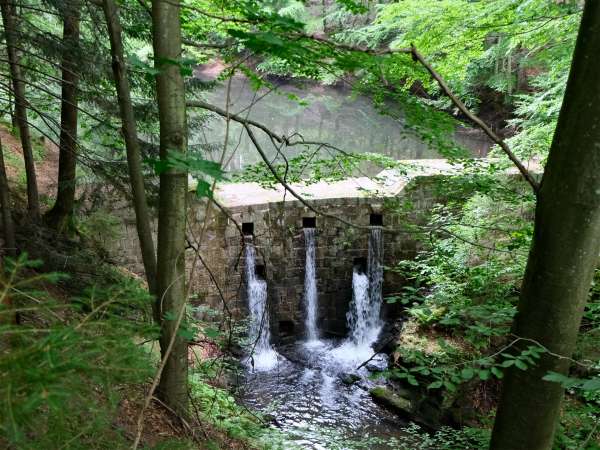 Nýznerovský waterfall
Finally, we come to the crossroads of hiking trails at the confluence of Stříbrný and Bučínský streams. A little further on, the steps lead us to a gorge with a small waterfall.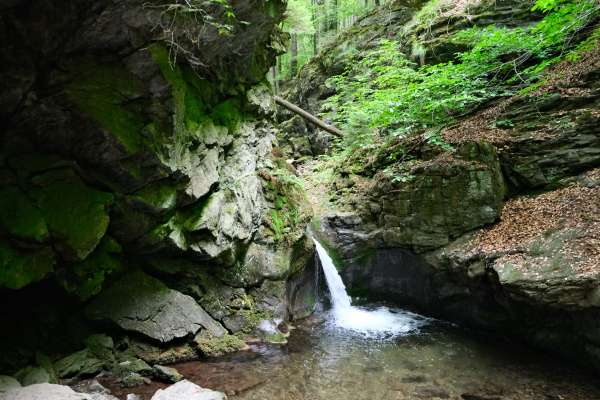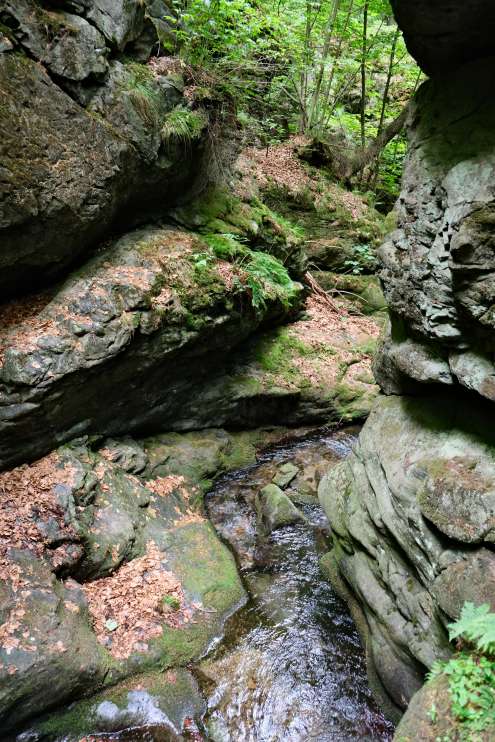 Silver Creek Gorge
The gorge is about a hundred meters long and is one of the biggest attractions of this short walk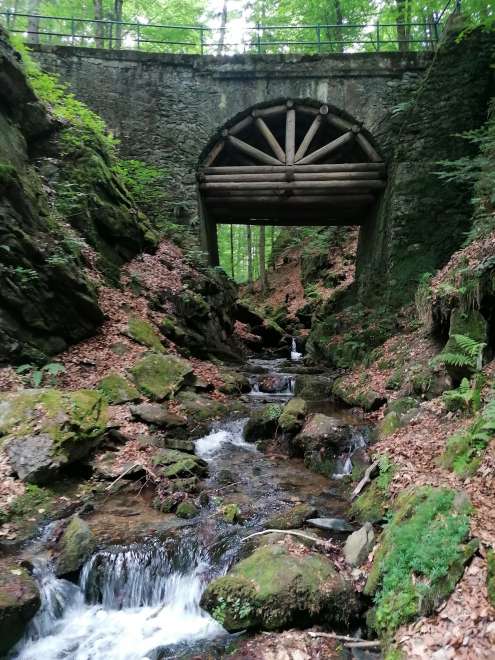 Bridge over Bučínský stream
When you descend to the Bučín brook, you can enjoy the fairytale scenery of the bridge that spans this small gorge. The return journey is the same.
Applaud the author of the article!
Articles nearby
Thanks!
Have you been there? Write a review of this place
Already rated by 1 traveler