A short walk with several views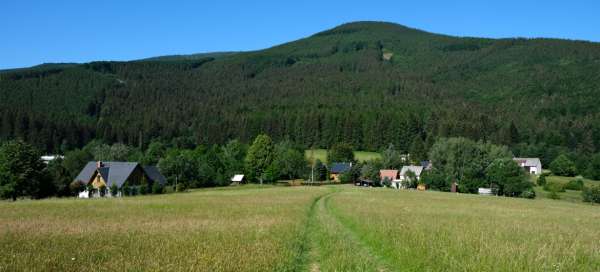 Filipovice is a small settlement falling under Bělá pod Pradědem. Thanks to several accommodation options and good transport accessibility thanks to road 44, it is a popular destination for hikers going on hikes in the Hrubý Jeseník. A blue and yellow hiking trail leads through the settlement in the direction of Šerák or Červenohorské sedlo. If you just want to take a really short walk (for example with children) you can go in the direction of the indistinct hill Bršť (695 m above sea level) with nice views of the surroundings. There and back it is only 1.5 km from the village center
Filipovice
We go for a walk from the center of Filipovice, where there are several accommodation options. If you are not staying here, use the large parking lot on the outskirts of the village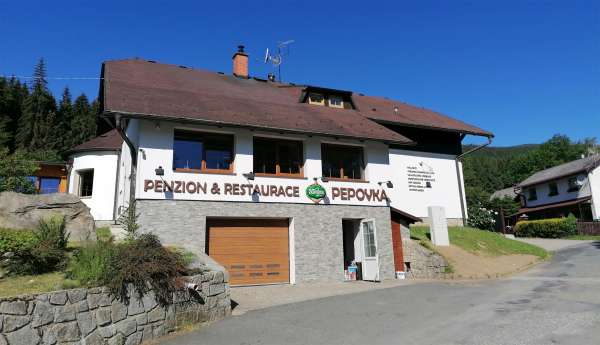 Signpost under Brští
We continue a few hundred meters along the main road through the settlement to the places where it turns sharply to the left. Here we leave it at the signpost and set out on a picturesque path through a meadow with increasing views.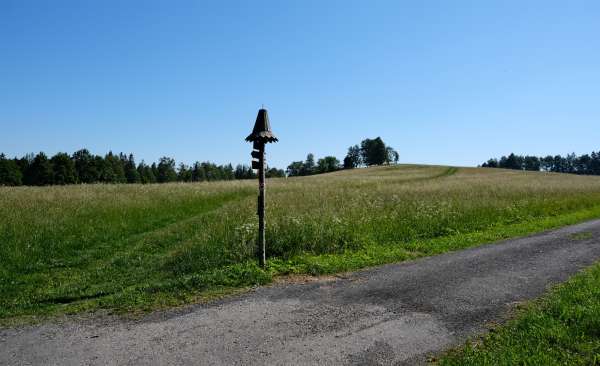 Evening view of Velký Klín (1,178 m)
The walk is beautiful at any time of day. One of the typical hills you will see from here is Velký Klín (1,178 m)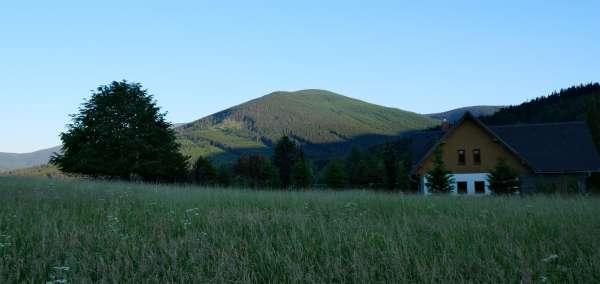 View back to Filipovice and Točník
Probably the most beautiful view of this short walk is back from the meadow path to Filipovice and the picturesque hill Točník (1,143 m above sea level)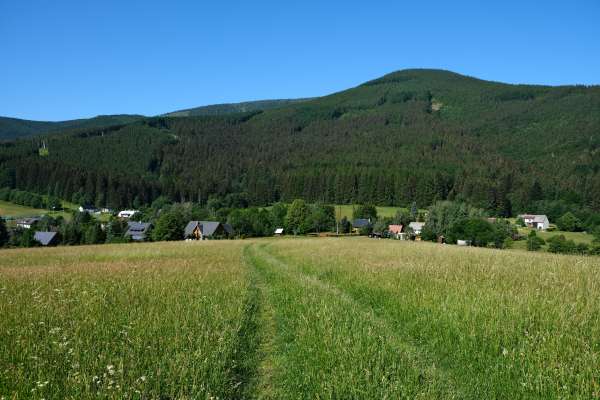 View of Šerák
In the distance you can see the famous hill Šerák (1,351 m above sea level). Tourists popular thanks to the chalet and cable car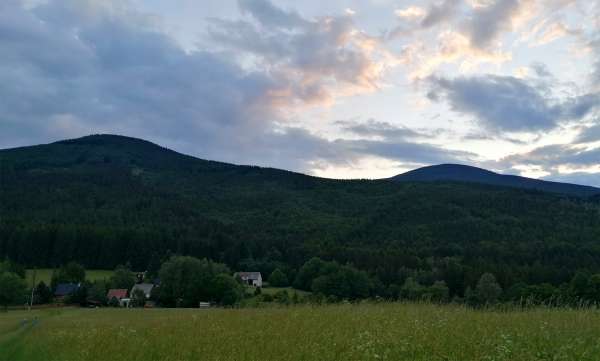 The valley of the Červenohorský brook
From the walk you can see the valley of the Červenohorské brook, which leads to the famous road through Červenohorské sedlo. The photo also shows a large parking lot on the outskirts of the village.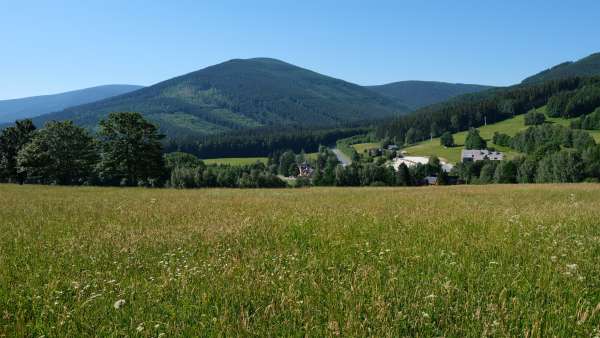 View towards Bělá pod Pradědem
Finally, we come to the top of the Bršť hill and from there the road descends to Bělá pod Pradědem (about 2.5 kilometers away). Ideal for expanding the circuit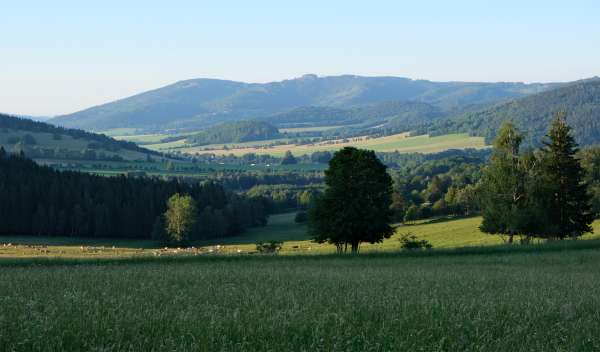 Applaud the author of the article!
Articles nearby
Thanks!
Have you been there? Write a review of this place
Already rated by 1 traveler