Priessnitz health spa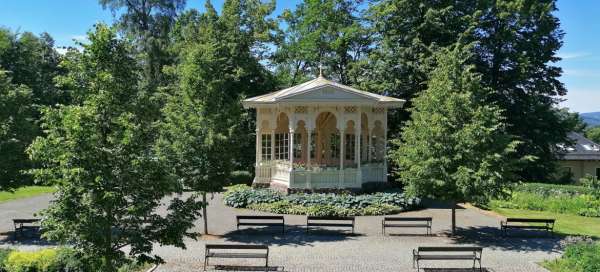 At the very southern end of the Rychleb Mountains, above the district town of Jeseník, you will find the Jeseník Spa, also known as the Priessnitz Spa. In addition to medical treatments and walks in the nearby surroundings, the Jeseník Spa is also a good starting point for longer hikes
View of the Jeseníky Mountains and Praděd
If you are not staying at the spa accommodation, park approximately 600 meters below it and then follow the footpath to the red hiking trail. From the meadow there is a wonderful view of the Jeseníky Mountains, including the highest mountain in the range – Praděda.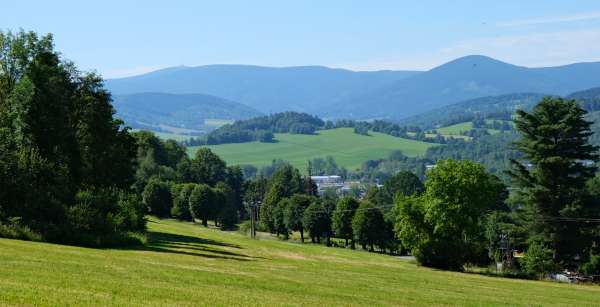 Birthplace of Vinzenz Priessnitz
Finally, we ascend to the southern part of the spa. The first place we come across is Priessnitz's bir­thplace, where the Vincenz Priessnitz museum is now located.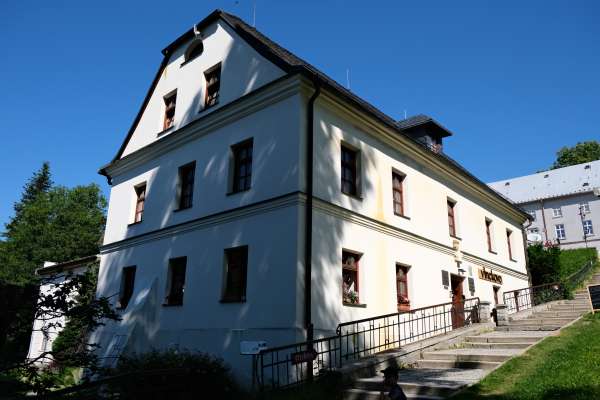 Spa fountain
Above the museum, you can already reach the main spa promenade. There is an interesting fountain here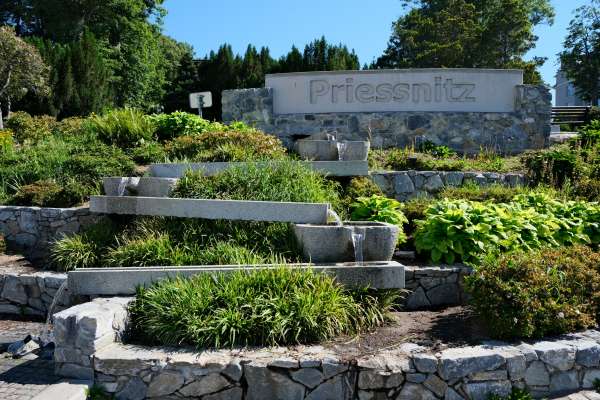 Fountain - Priessnitz sanatorium
A few tens of meters further on is the second fountain right below the monumental Priessnitz sanatorium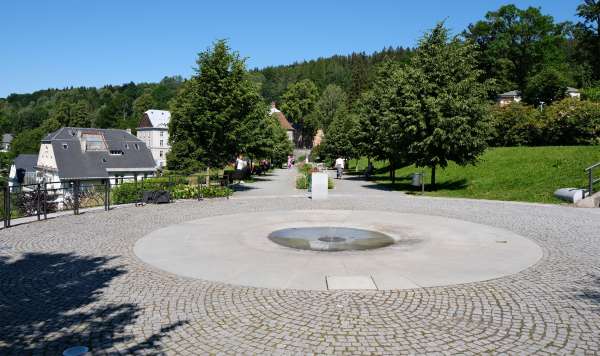 Priessnitz Sanatorium
From the fountain there is a nice view of the huge Priessnitz sanatorium, which from a distance looks like some kind of castle. It is by far the largest building in the entire spa area.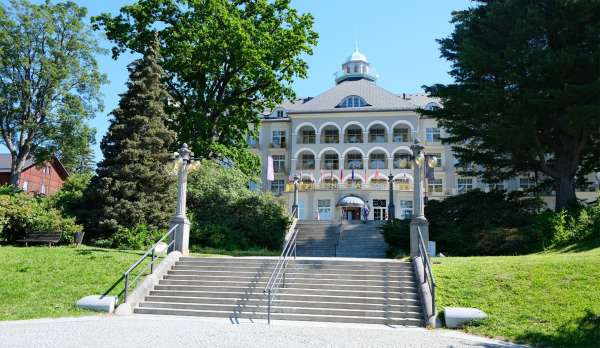 Bandstand
A little further on is the picturesque Music Pavilion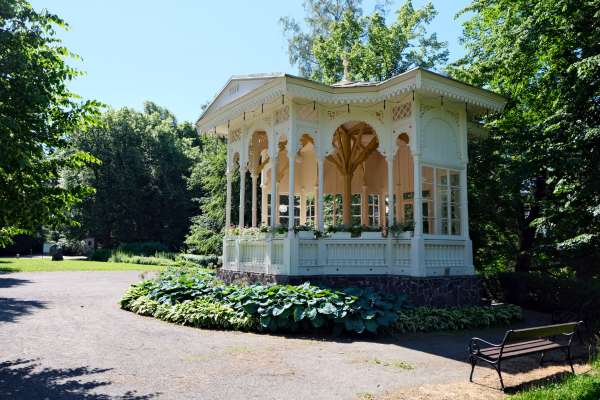 Villa on the Colonnade - Wiener Kaffeehaus
At the eastern end of the spa you will find an interesting building – Vila na Kolonád. There is also a Wiener Kaffeehaus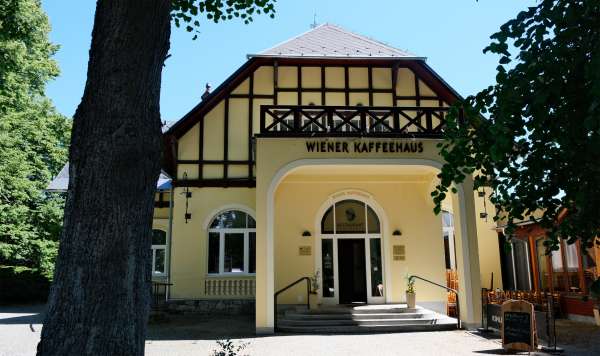 Applaud the author of the article!
Thanks!
Have you been there? Write a review of this place
Already rated by 0 travelers