The most famous ruins around Jičín and Nová Paka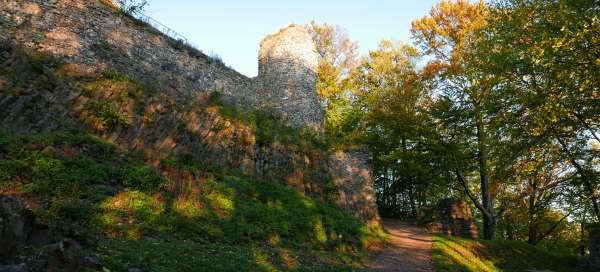 A trip to the ruins of Kumburk Castle is one of the most popular in the vicinity of Nová Paka and Jičín. It is not only the best preserved ruins far and wide, but also a very nice view of the region. The most popular starting point for this trip is the car park at the Klepanda coaching inn, from which it is about 2 km along a narrow paved road to the turn to the castle.
The first view of Kumburk
We leave the car on a patch in front of Klepanda and set out on a march. On the horizon we see our destination – Kumburk, which is beautiful at all times of the year and day.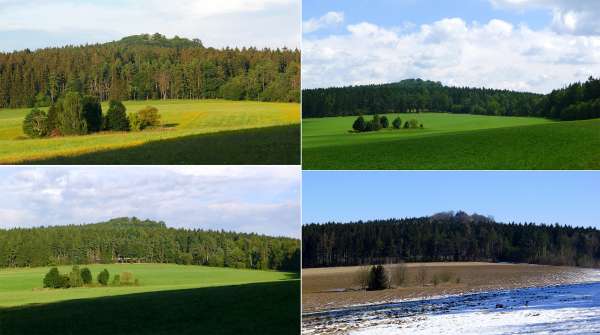 View of Syřenov and the Giant Mountains
Below our path is the village of Syřenov, which is constantly expanding higher. The horizon is surrounded by the ridge of the Giant Mountains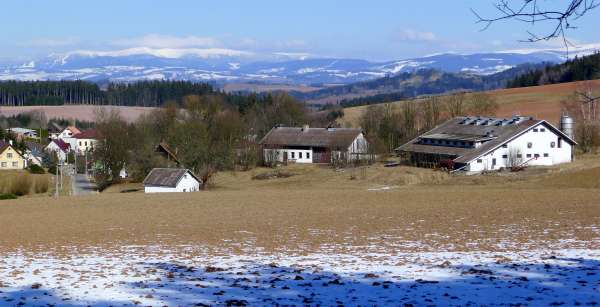 View of Tábor
After a few hundred meters of comfortable walking (before the road disappears in the woods) a rear view of Tábor opens up, the highest hill far and wide. Also an interesting trip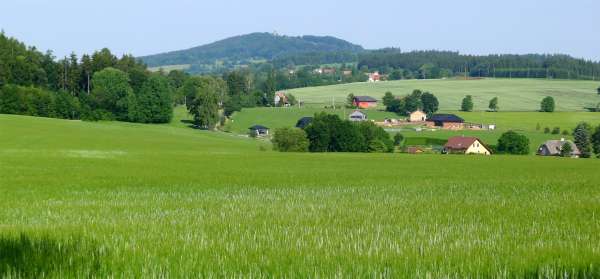 Above the first ascent
The path in the forest climbs steeper and in winter there are often problems with visitors who do not park near Klepanda and drive to the plot below the castle. The path finally ascends from the forest to a sunny section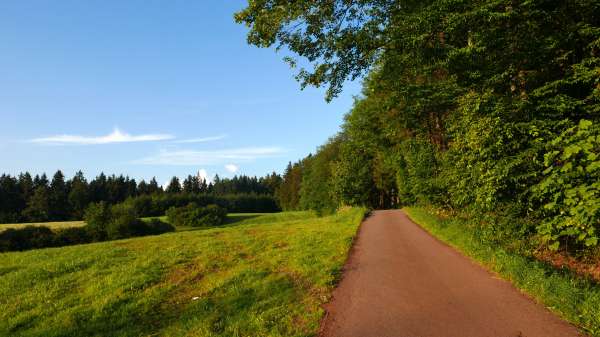 View from Tábor to Kozákov
Just in front of the place where there is another, significantly smaller car park, a view of the Kozákovský ridge opens up. From here you can go straight up the hill to explore the castle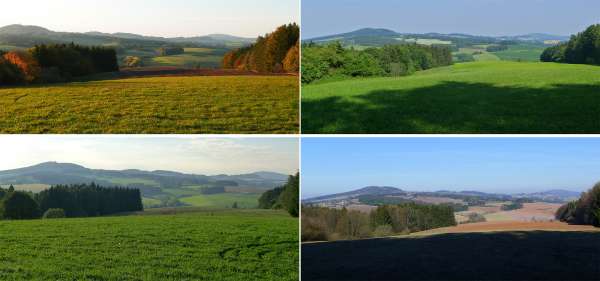 Part of itienary
Article:
Visit of ruins of Kumburk castle
At high basalt hill (642 m asl) stand the ruins of castle Kumburk. It is slowly being reconstructed by volunteers from the… continue reading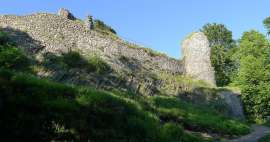 Road to Skalka pod Kumburkem
After a tour of the castle, you will probably return the same way back to Klepanda. If you are going to a longer crossing, for example to Nová Paka or you are simply parking on the second exit to Kumburk (at the Skalka pod Kumburkem crossroads), you will go down the forest road (still carefully passable even by ordinary car)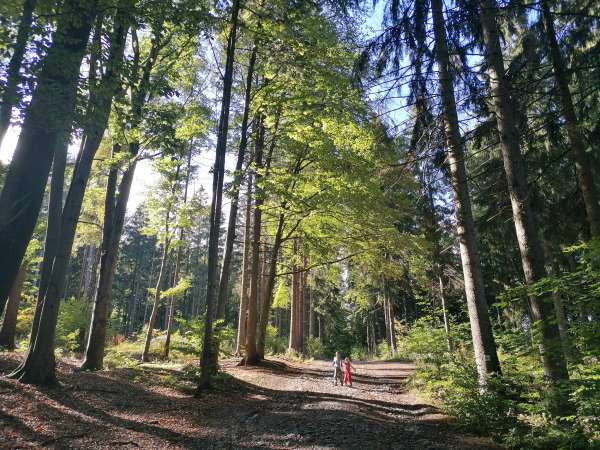 Skalka pod Kumburkem
From the turn to the castle it is only 850 meters to Skalka pod Kumburkem. There is a small parking lot right by the road connecting the village of Zboží with Nova Paka. There is also a crossroads of hiking trails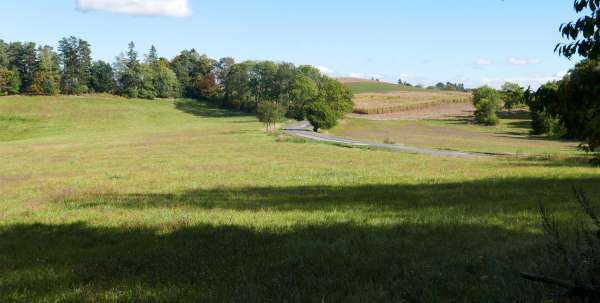 Applaud the author of the article!
Part of gigalist
Giga List:
The most beautiful trips from Lomnice nad Popelkou
Lomnice nad Popelkou is a typical town of the Krkonoše foothills, although it lies on the northern slope of the Kozákov ridge… continue reading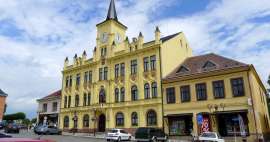 Thanks!
Have you been there? Write a review of this place
Already rated by 0 travelers