Half-forgotten ruins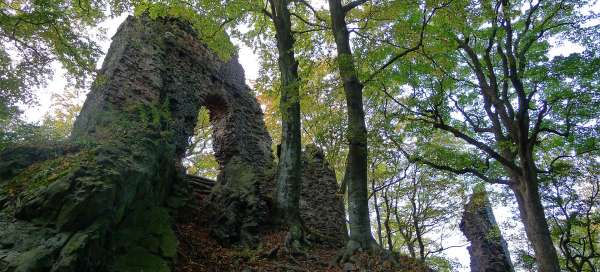 In the middle of beech forest stands on small volcanic igneous rock ruins of castle Bradlec (542 m asl). It is a bit in the shadow of its more famous and important neighbor – gradually restored ruins of castle Kumburk (642 m asl). But the castle has an interesting atmosphere, however, supported by the fact that you rarely meet anyone here. Moreover, below the ruins is a big fireplace and commons, where you can spend a night, which might be ideal during a long walk through Bohemian Paradise and Podkrkonoší ("area around the Giant Mountains").  
Village Újezdec
The main starting point to ruin Bradlec is a small village Újezdec. There are several nice timbered houses and a nice view of Kumburk and the valley of Tužím stream.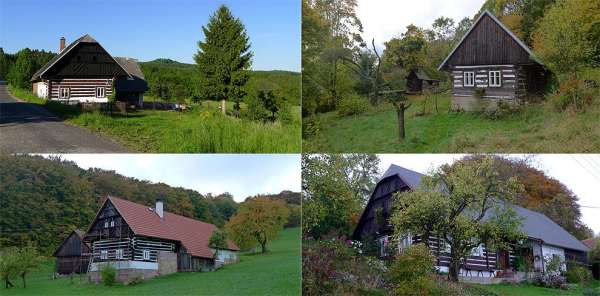 Walk on the ridge
The most common and quickest way to ruin is from Újezdec along blue tourist trail. You need to gradually ascend along the ridge for about 500 meters and 90 vertical meters in very nice beech forest.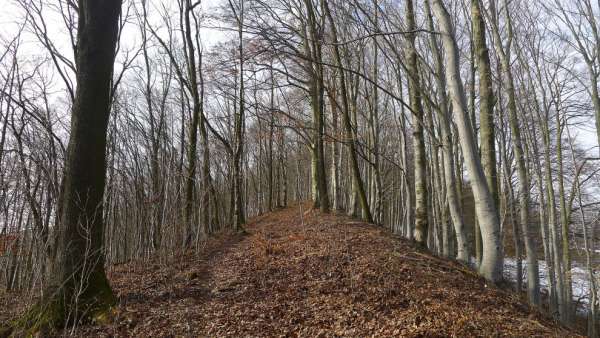 Fireplace below Bradlec
Just below the ruins is a nice fireplace with bench. Ideal place for spending night during summer long walks.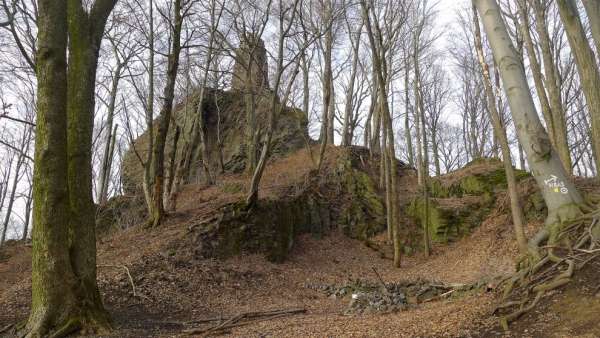 Bradlec arc
The most typical shot from Kumburk is from the bottom of its preserved arc.
 
The arc from the other side
From the other side is also nicely visible the massive basaltic hill, on which the castle was built. Each season has its charm here. But only when beaches are leafless, you can see the entire ruin as a panorama.
 
Remains of walls
Except for the arc, there are only small remnants of walls, from one side quite nicely preserved.
 
Under the best preserved wall
The best preserved part of the walls is in the most impregnable place of the castle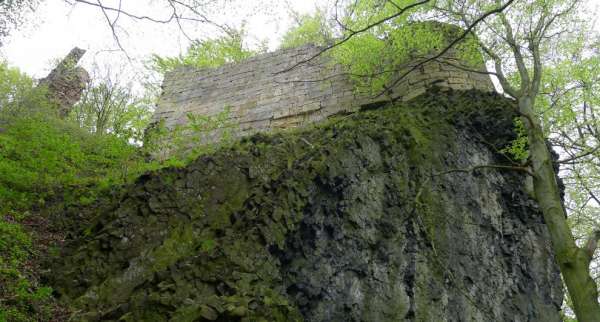 Basalt hill
Guided tour leads also to the castle moat and around great basalt hill, on which the castle was built.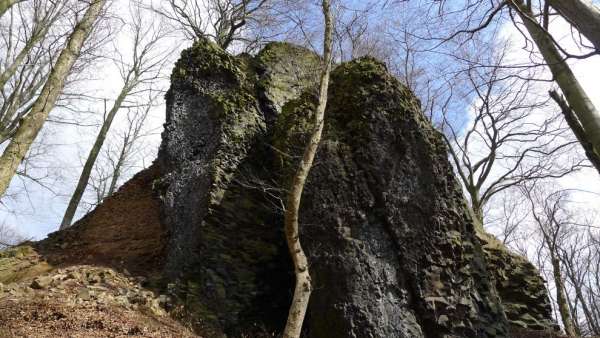 View of Tábor
If you would like to see well into the area around, you must continue along the blue trail for a few dozen meters in the direction of crossroads and pub called Klepanda. There is a free place in the forest and thus outlook of the main ridge with hill Tábor and the village Žďár u Kumburku.
Applaud the author of the article!
Part of itienary
Article:
Outlook places around Jičín
If you like nice views without any bigger effort, then the trip around hills, mostly old volcanoes around Jičín, is ideal for you… continue reading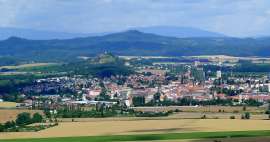 Part of gigalist
Giga List:
The most beautiful trips on the Kozakov ridge
The Kozakov ridge is the lower part of the long Ještěd-Kozakov ridge. It is located east of the Jizera and for the most part it… continue reading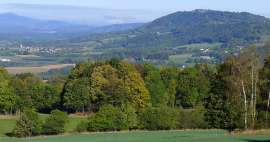 Part of gigalist
Giga List:
The most beautiful trips from Lomnice nad Popelkou
Lomnice nad Popelkou is a typical town of the Krkonoše foothills, although it lies on the northern slope of the Kozákov ridge… continue reading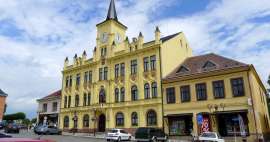 Thanks!
Have you been there? Write a review of this place
Already rated by 2 travelers