Journey through the site of the worst disaster

Langtang Trek Part 6: At this stage you will find about four kilometers and 370 altitude meters. The road leads high above the river Langtang Khola and the newly built town of Langtang (3,450 m above sea level) will almost always be visible on the horizon. You will also be waiting for the crossing of a monumental landslide, which buried the entire original village during the earthquake in 2015 and killed 243 people only (41 tourists)
Rear view of Thangsyap
The road from Thangsyapu gradually climbs through the open countryside. Looking back you will see not only Thangsyap, but also the Ghoda Table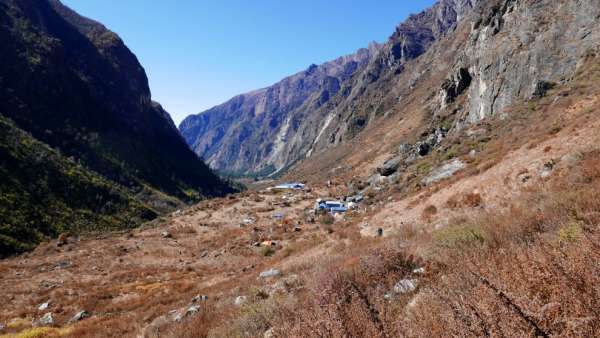 The road to Thangsyap
Within a twenty minute walk from Thangsyap you will see two waterfalls and for the first time on the horizon the peak of Tserko Ri, the main destination of this trek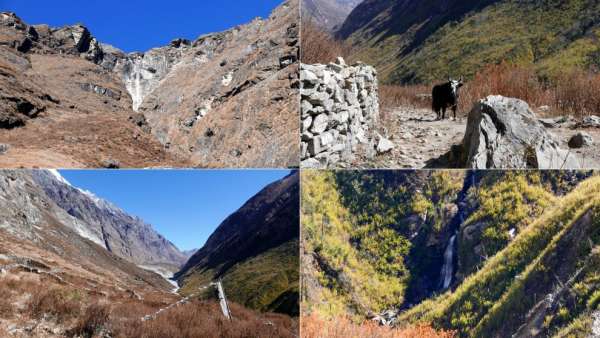 Chamki
In places where the road crosses a small side valley, the village of Chamki is marked on the map. However, it also ceased to exist after the 2015 earthquake. There is basically only one restored building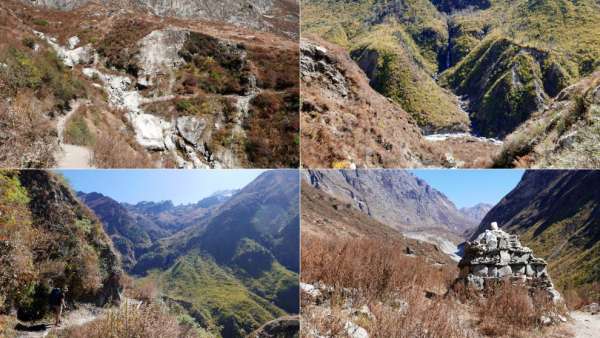 Retrospect
Thanks to the fact that the valley in these places does not bend at all for several kilometers, you can see far in both directions
View of Gumbu and Langtang
The road starts to climb steeper again in the direction of Gumba (3,370 m above sea level). In the distance you can see the newly built town of Langtang and completely on the horizon Tserko Ri.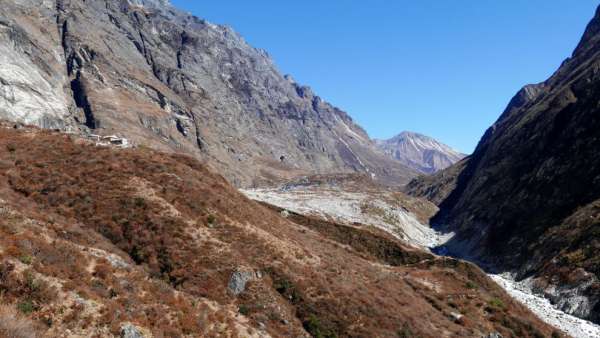 Gumba (3,370m asl)
After an hour and a short walk from Thangsyap, you stand in front of the village of Gumba, from where you can already see the smoothed rock wall from where millions of tons of ice and stones rolled to the town of Langtang.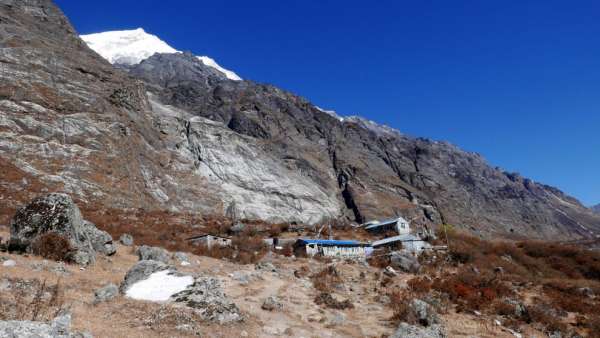 Disaster site
You will walk through Gumba and get to this place where so many people have died. Huge trough filled with rubble. At the time of the earthquake, a huge piece of glacier was torn off the Langtang Lirung mountain, which took both the lake high above the village and huge boulders and other rubble, and basically buried the whole city. Now it descends about 50 elevations to the stream, which is overcome by a small footbridge, so that it rises back on the other side
Canine view
When climbing the new Langtang, there is a beautiful view of this ice cane – Langtang II / Ghenge Liru / (6,596 m above sea level) – the complete Nepalese Alpamayo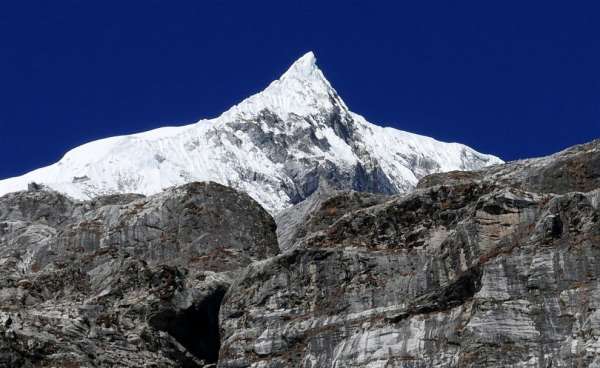 Langtang
At the beginning of the town of Langtang you will find a memorial to all the local victims and then you pass one loggia after another. We did not find it advantageous to stay here – we were always relatively early when climbing and descending through the valley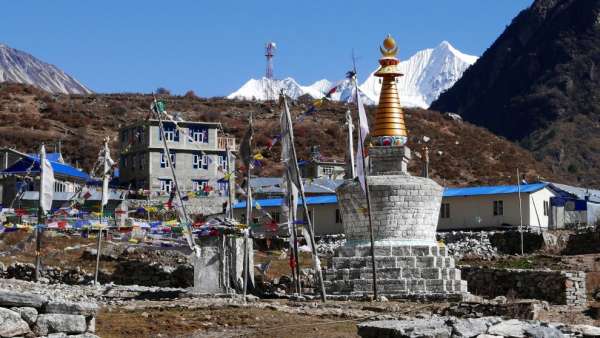 Above the Langtang
After passing the village is a large plateau full of domestic animals, quite a photogenic place. From here, the road climbs to such an off-road hump on which there is both an antenna and another observation loggia. In these places you exceed the elevation of 3,500 meters above sea level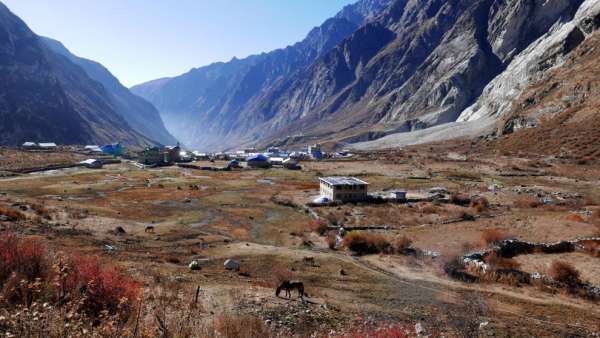 Views from Langtang
From the lookout hill you can see the whole massive corridor through which the millions of tons of stone were poured into the poor town.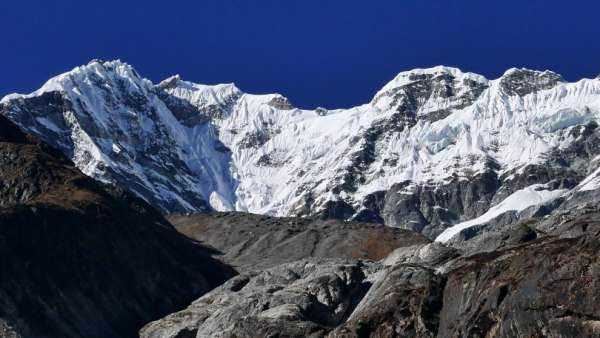 Applaud the author of the article!
Part of itienary
Article:
Langtang Trek
Langtang Trek is one of the most popular treks in Nepal. Thanks to its relative accessibility (by bus from KTM) and length (only… continue reading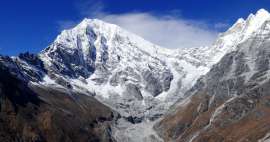 Thanks!
Have you been there? Write a review of this place
Already rated by 1 traveler