Hike to the highest village in Langtang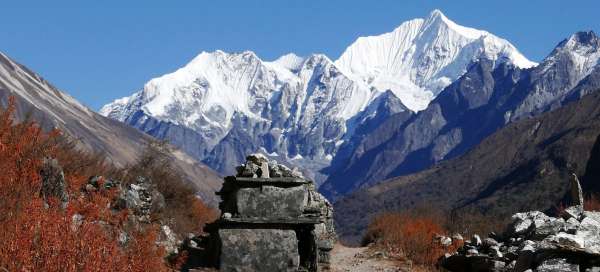 Langtang Trek Part 7: From Langtang to Kyanjin Gompa it is still 6.5 kilometers and 400 meters of elevation gain. But the climb is quite gradual and there are really beautiful views. If you do not manage to reach Kyanjin Gompa, it is also possible to stay in Mund (3,540 m above sea level) just a kilometer and a half behind Langtang.
Walls of Mani
Just outside the town of Langtang you will find the photogenic walls of Mani. The horizon on this whole stage will be dominated by the mountain Gangchenpo (6,378 m above sea level)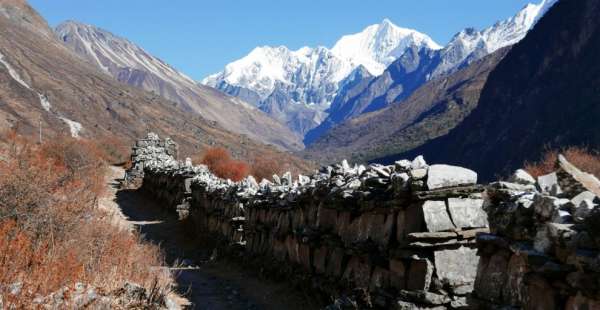 Road to Mundu
The road to Mund is comfortable, almost flat. You will overcome only one side tributary. You are in Mund in about 20–25 minutes from Langtang.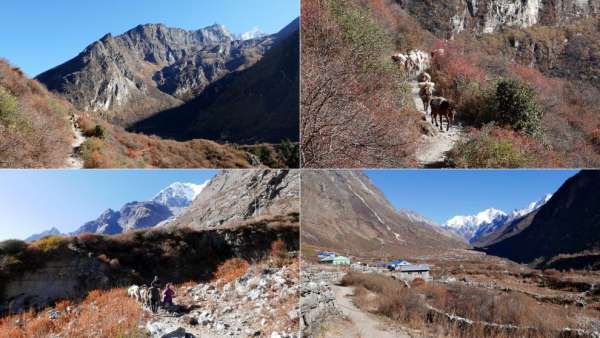 Mundu
Mundu is the last place before Kyanjin Gompa where you can stay, so consider it before continuing. The next path through the flat valley is quite obvious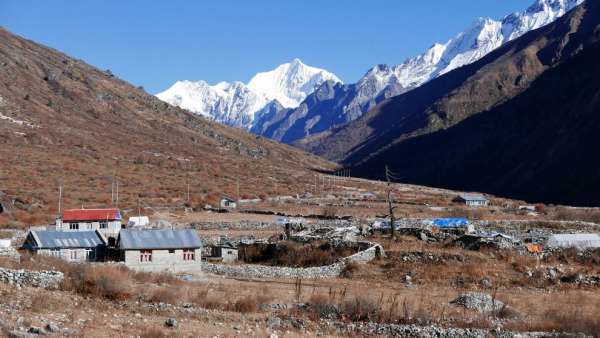 Sindum
In another twenty minutes you will walk through Sindum, which is a few homesteads where you can have tea. So yaks are here. Looking back at the way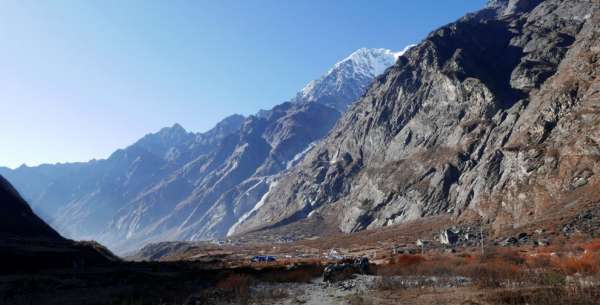 View of Tserko Ri
The closer we get to the destination of today's tour to Kyanjin Gompa, the more the lookout hill Tserko Ri rises in front of us, the main destination for all tourists who come here. From this point of view, practically the entire ascent path can be seen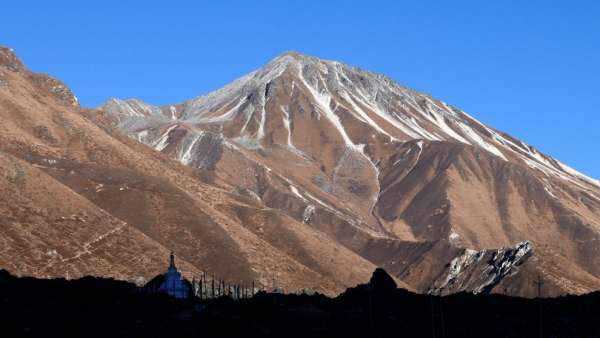 Chorten and mountains
The valley is slowly falling into the evening shade, but the scenery is still very nice. There is also a crossroads near this chorten. Our path rises. A smaller footpath continues along the river to the bridge on the other side of the river (to the exit path to Ganja la pass)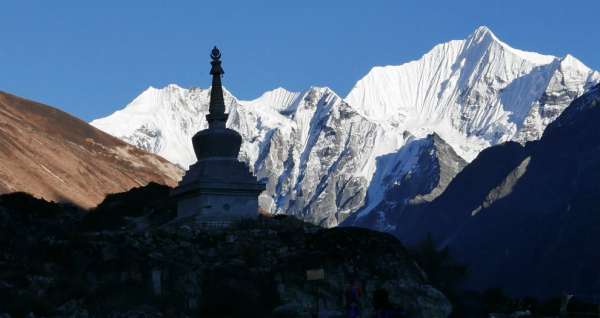 View of Mount Ubra
As the road turns up and "left", the view slowly opens to the side valley, below which lies the goal of today's stage – Kyanjin Gompa. The mountains in the early evening light are really amazing. You will pass another beautiful chorten located at the local micro hydropower plant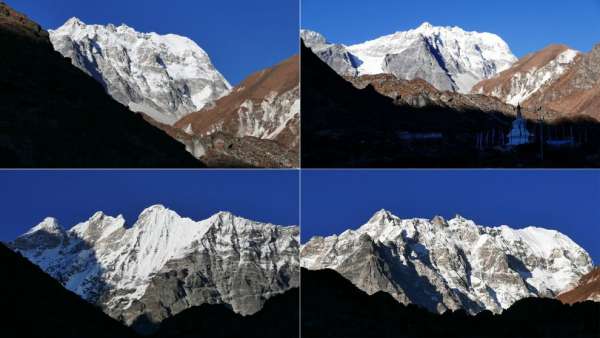 Bridge over the river
Finally, another suspension bridge over the side valley awaits you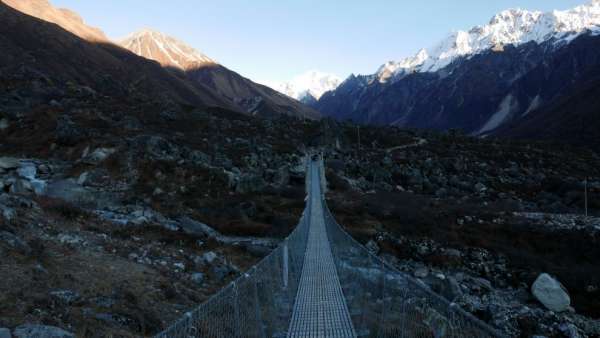 Views of the Kimshung Glacier
Right behind the bridge is a beautiful, unobstructed view of the Kimshung Glacier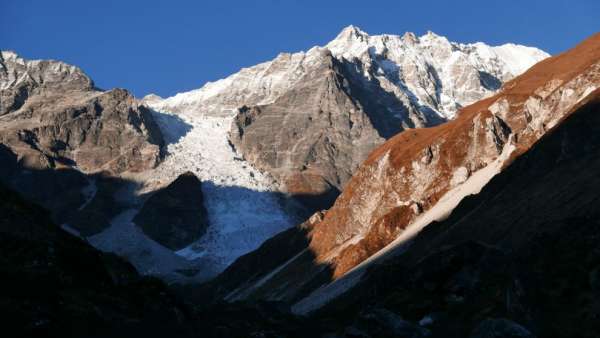 View of Kyanjin Gompa
Just ascend the terrain wave and in front of you is the unexpectedly large town of Kyanjin Gompa (3,860 m above sea level). There are a number of accommodation options, definitely more than tourists. So just hope that you won't mind the local altitude and you can embark on a number of trips for the next few days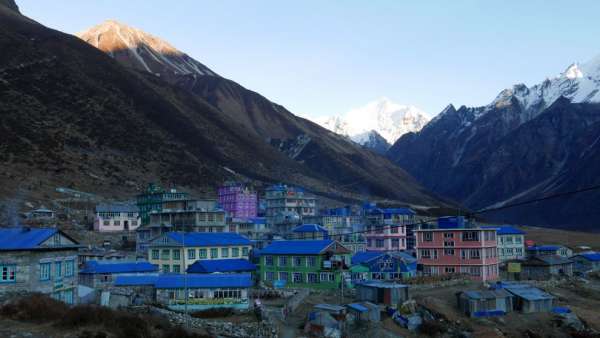 Applaud the author of the article!
Part of itienary
Article:
Langtang Trek
Langtang Trek is one of the most popular treks in Nepal. Thanks to its relative accessibility (by bus from KTM) and length (only… continue reading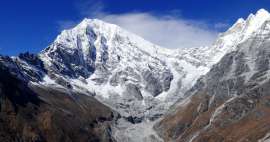 Thanks!
Have you been there? Write a review of this place
Already rated by 1 traveler