Beautiful views of Langtang Lirung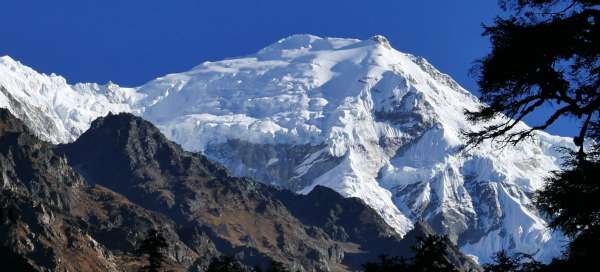 Langtang Trek 5 part: At this stage from Gumnachok to Thangsyap (3,170 m above sea level) you will finally reach over three thousand meters above sea level. The valley opens beautifully and you will have beautiful views of the monumental Langtang Lirung. In addition, several waterfalls await you. Thangsyap itself lies high above the river
A fairytale forest behind Gumnachok
From Gumnachok (Hotel Woodland) the path leads through the forest with occasional mountain views through the branches. Enjoy the forest, because at less than three thousand meters above sea level it ends and continues through the open landscape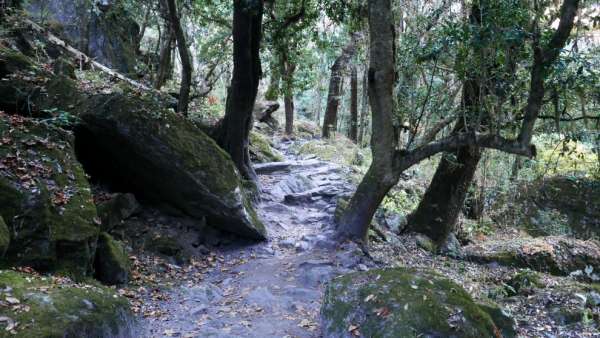 Bridge over Langtang Kholu
After about a quarter of an hour of walking through the forest, you will reach the old and new bridge, from which there is finally a beautiful view.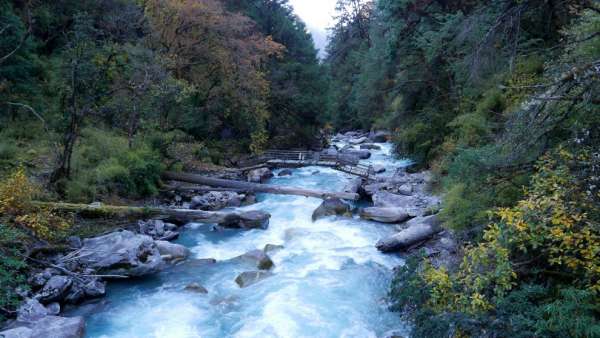 View of Langtang Lirung (7,227m above sea level)
From the bridge there is a beautiful view of the mountain of this trek – Langtang Lirung. On the way further, you will have a number of these views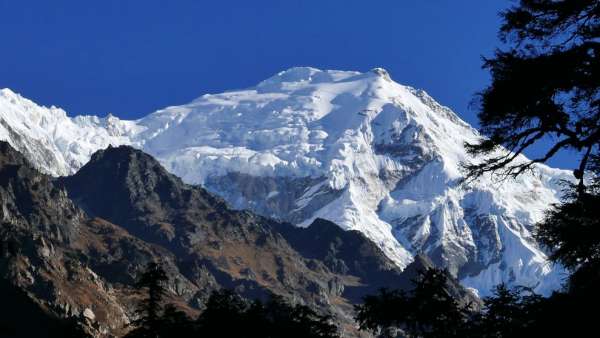 Old and new landslides
Langtang is really a geologically very lively area. This is followed by a passage where the road overcomes old and new landslides – a paradise for lovers of geology. For everyone else, this means paying close attention to any rumble – giant boulders can spill, for example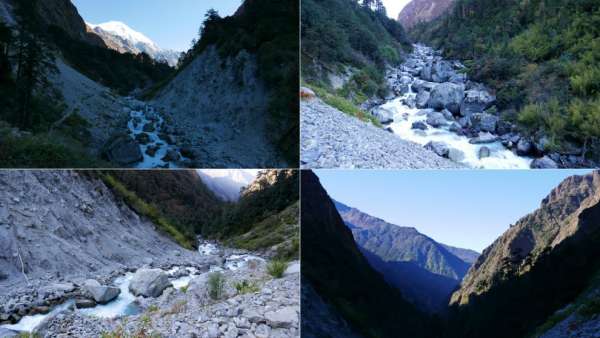 The prospect of a "dragon's tooth"
Not only the glaciated mountains are interesting here, this dragon tooth is also worth it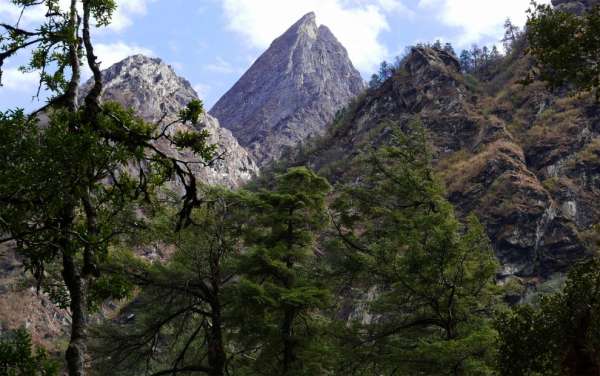 In Ghoda Tabela
Finally, the road leaves the forest and you enter a completely different world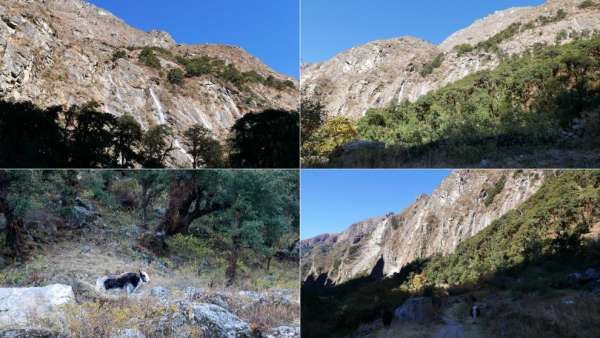 Destroyed Old Ghoda Table
The old village of Ghoda Tabela has been in ruins since the 2015 earthquake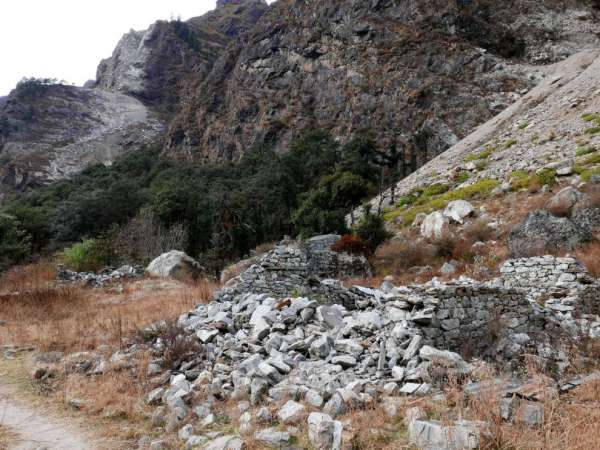 Hotel Tibetan Ghoda Table
A little further on is a new functional loggia – Hotel Tibetan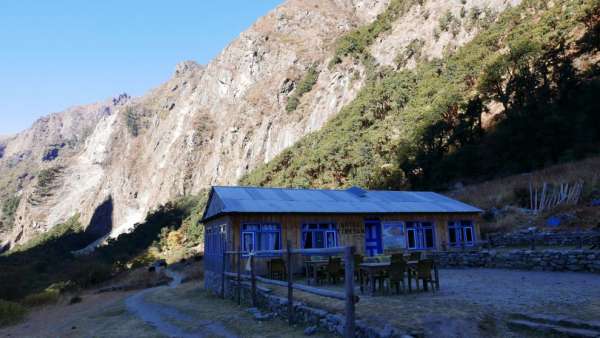 Za Ghoda Tabelou
Behind Ghoda Tabela, trees grow only sporadically. You can see gangs of monkeys in the surrounding bushes for this
View of Thangsyap
After a while, you see the goal of this stage on the horizon – Thangsyap. It is built on such a plateau about 80 meters above the river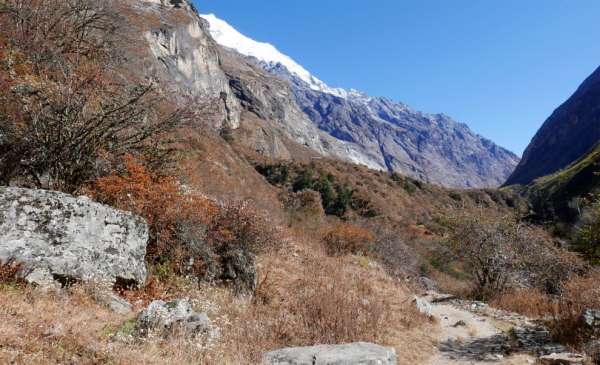 Exit staircase
The path climbs a classic stone staircase. You can't wait for the well-deserved snack in Thangsyap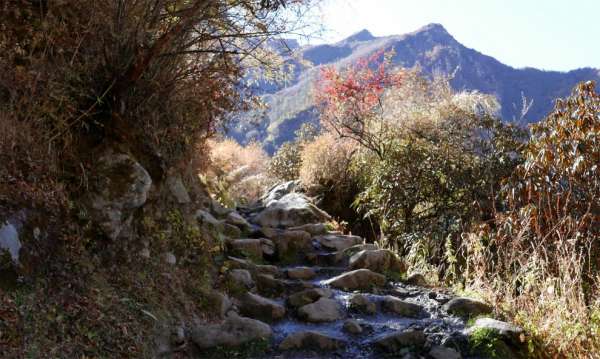 Thangsyap
Thangsyap is a village situated in a nice place under a few hundred meters of rock cliff. An ideal place for an early lunch or a short tea break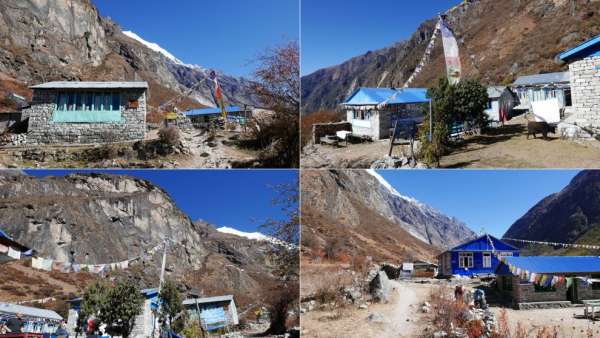 Applaud the author of the article!
Part of itienary
Article:
Langtang Trek
Langtang Trek is one of the most popular treks in Nepal. Thanks to its relative accessibility (by bus from KTM) and length (only… continue reading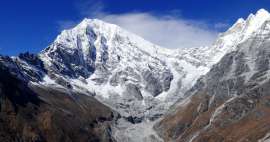 Thanks!
Have you been there? Write a review of this place
Already rated by 1 traveler