Hiking on the observation balcony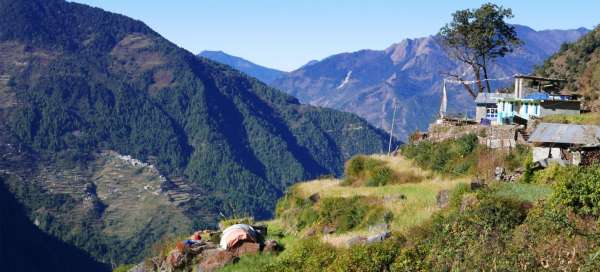 Langtang Trek Part 14: On the last day of the trek, we recommend not returning with the same path down the valley through Bamboo, but up the top path through Sherpagaon. You will go through beautiful views and you will meet only a fraction of tourists opposite the lower road. The first part of the trekking day is a march to the picturesque Sherpagaon (2,550 m above sea level)
Exit from Rimche
The road from Rimche leads straight up the hill. Early in the morning, the whole valley is still in the shade. Looking back at Rimche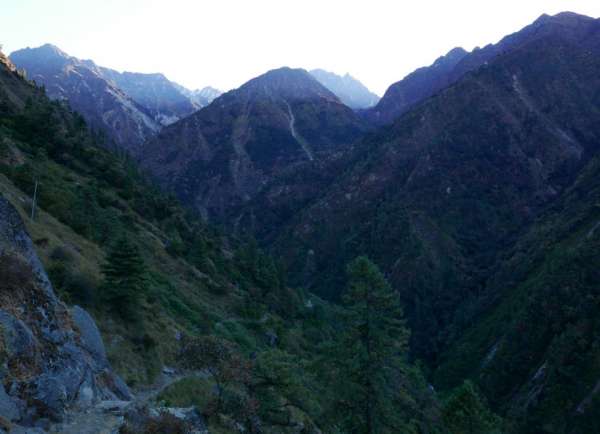 A view into the depths of the canyon
The path leads from the beginning about 200 meters above the bottom of the canyon. In Sherpagaon already 600 meters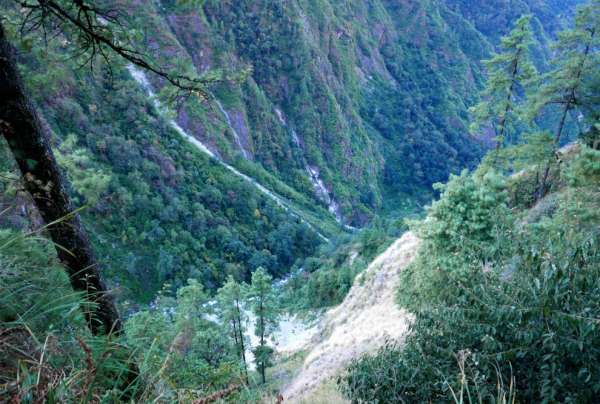 Scenic path over the canyon
The road leads along the Nepalese "contour line", so still up and down. The canyon is still in the shade, but you can bask in the sun. The village of Thulo Syabru can already be seen on the horizon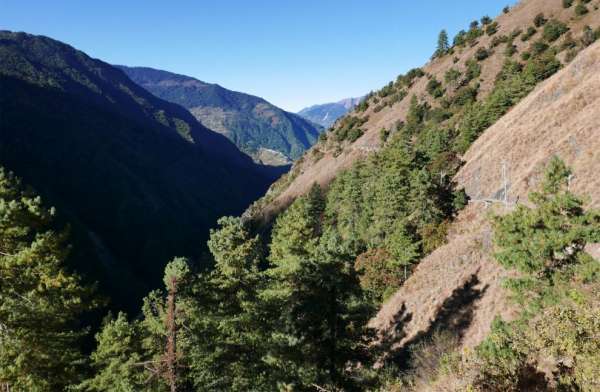 Retrospect
The road leads the remains of a coniferous forest around the completed power line. The panoramas are nice, but not much changes during the march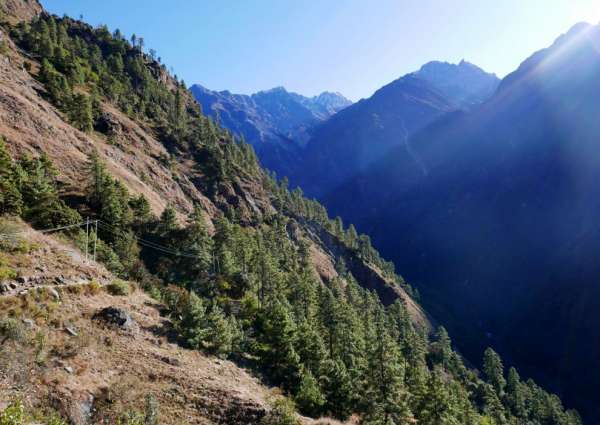 View of Thulo Syabru
On the other side of the valley below us on the rocky promontory is the village of Thulo Syabru. It is walked in the direction of Lake Gosaikunda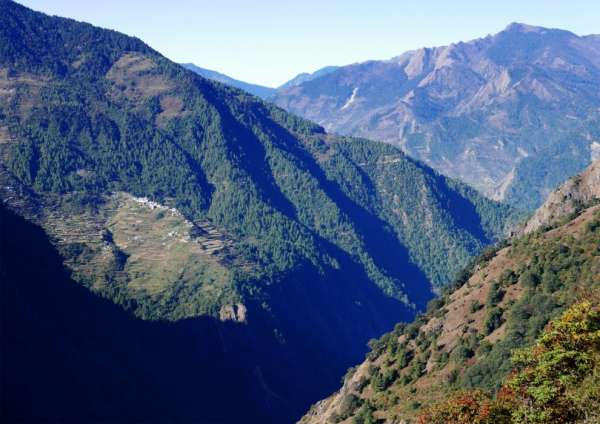 Sherpagaon in sight
After less than an hour and a half of walking, the very picturesque village of Sherpagaon with lots of terraced fields is in front of you.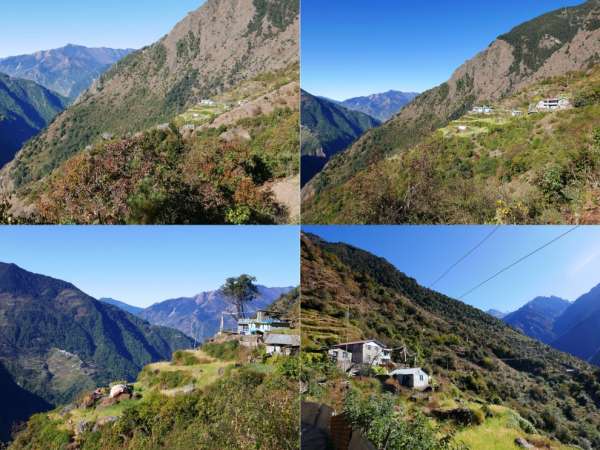 Sherpagaon
There are several loggias in Sherpagaon. There is also a Bohemia loggia, supported by the Bohemia after the earthquake. We wanted to have at least tea here, but the lady was in the field and the loggia was closed.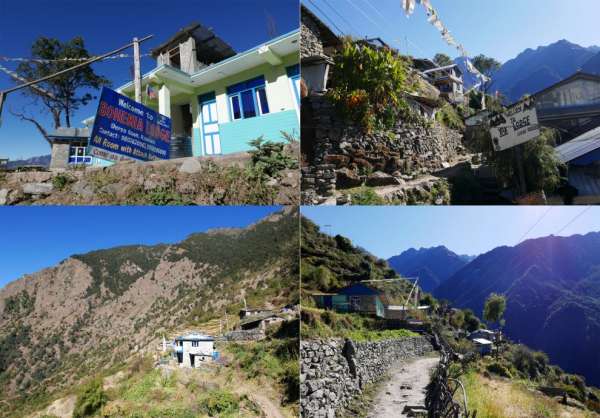 Fields in Sherpagaon
The fields are on a slope and it is probably the main thing that locals feed, because there are not many tourists, compared to the lower road. In any case, at least have some tea here and gather strength to continue the march to Khangjim, which is a more interesting stage than this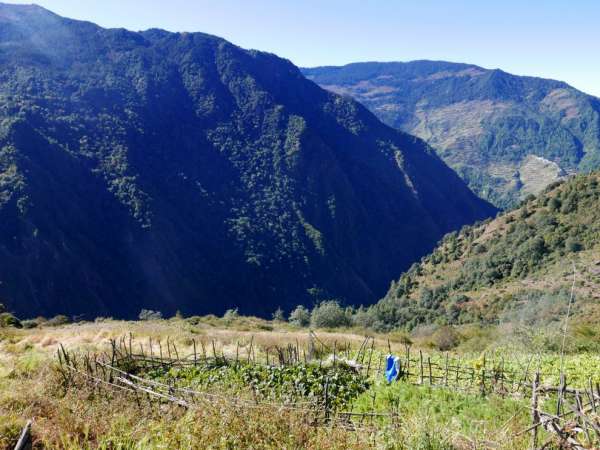 Applaud the author of the article!
Part of itienary
Article:
Langtang Trek
Langtang Trek is one of the most popular treks in Nepal. Thanks to its relative accessibility (by bus from KTM) and length (only… continue reading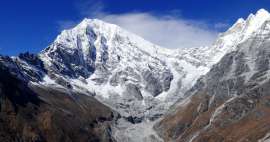 Thanks!
Have you been there? Write a review of this place
Already rated by 1 traveler