The highest tourist peak in the Langtang Valley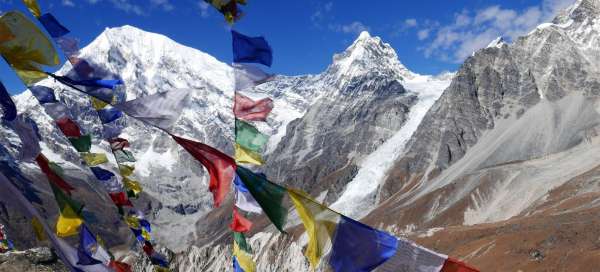 Langtang Trek Part 11: Tserko Ri (4,985m) is the most popular tourist destination in the Langtang Valley. Although he is 15 meters short of the magical limit of 5,000 meters above sea level, it is still a wonderful view in all directions. Expect 4–5 hours to ascend from the tourist village of Kyanjin Gompy (3,860 m above sea level). You can go back the same way or longer via Yala Kharka
View of Kyanjin Gompa
From the village of Kyanjin Gompa, we head east along a very well-known path. At the beginning it is marked "Langshisa Kharka", which is a meadow for another 10 km deep in the valley, but you will soon turn off this road. The morning view back to the village is quite nice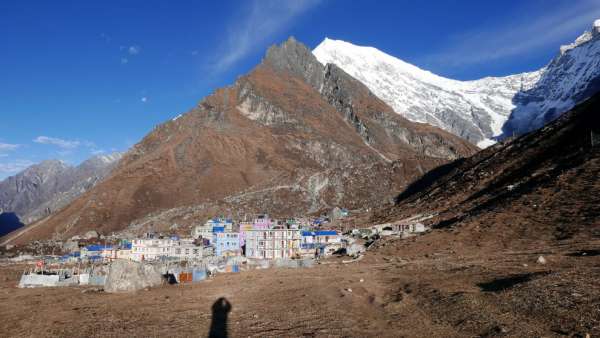 Exit path to Tserko Ri
After a while, you will come across a sign with the arrow "Tserko Ri" and from there you will take a higher path than the one that leads down the valley to Langshisa Khark. From this place you have practically the whole ascent in the palm of your hand. First you have to descend into the valley and cross the smaller stream along the footbridge and then up to the ridge and after a long time to the "saddle" under the very top. From a distance, the mountain looks more like an Icelandic volcano than a Himalayan five-thousand-meter volcano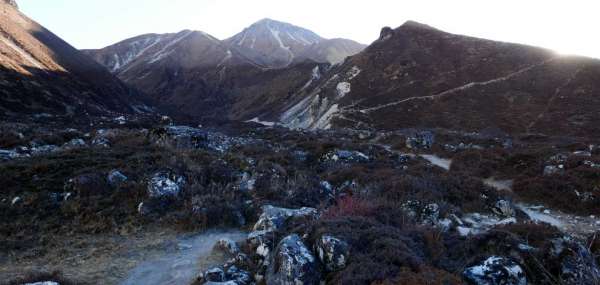 View of the Langtang valley
With increasing altitude meters, the view of the Langtang valley and the most dominant peak here – Langtang Lirung (7,227 m above sea level) opens up nicely. Along the way you will pass another turn to "Yala Kharka" where we will return alternatively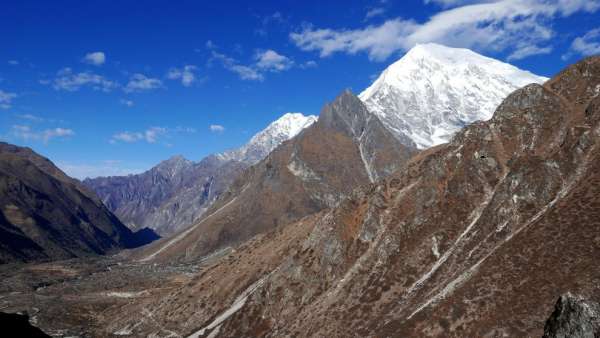 Weathered ridge
Across the rugged valley, there is a nice view of the totally weathered ridge at the ascent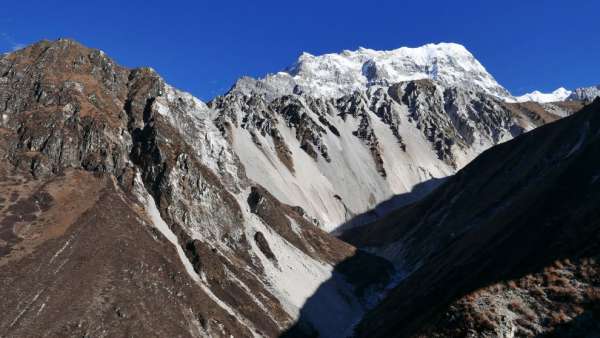 Convenient exit path
The terrain itself is absolutely comfortable – a wide footpath surrounded by meadows. In good weather, feel free to sandals. The biggest enemy is the altitude. It is ideal to plan the ascent after other acclimatization tours around Kyanjin Gompa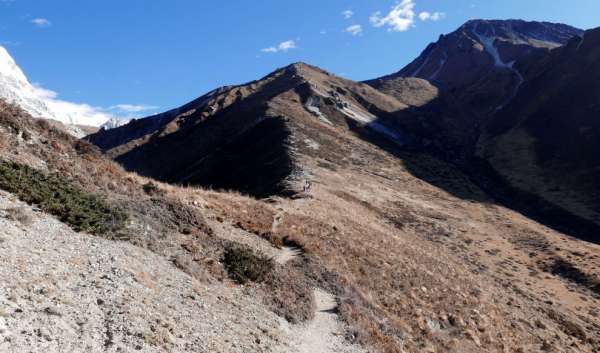 View back to the exit path
After an hour of climbing, you are already quite high above the bottom of the valley. On the opposite side, an adventurous path leads to the dangerous mountain saddle Ganja la (5,120 m above sea level)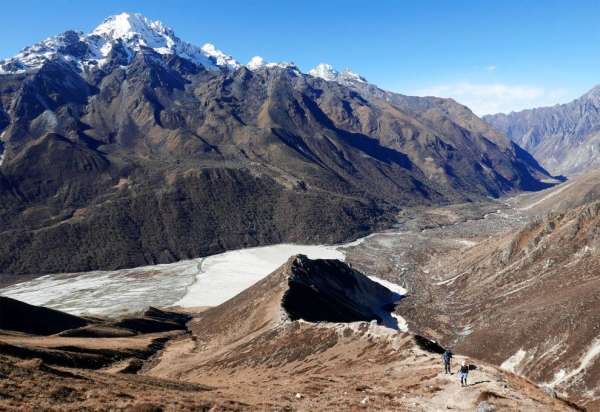 A herd of Yaks under Tserko Ri
The meadows around the "volcano" Tserko Ri are a popular grazing place of the Yaks. Watching them is a pleasant diversification of this output. In addition to the yaks, there are also stone fences of herders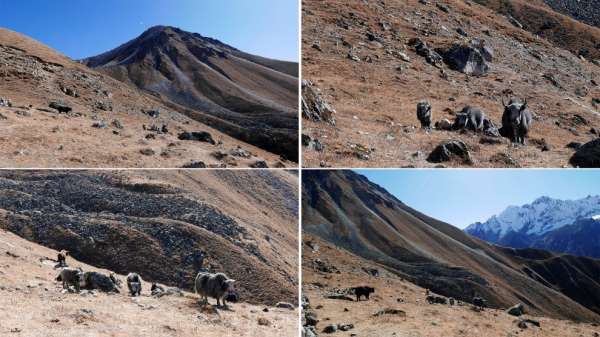 View of Kyangin Ri
The views on the way out are amazing. Under the ice peaks of Langtang Lirung and Kimshung (6,781 m above sea level) you can also see the grassy hill Kyangin Ri (4,604 m above sea level), to which a hiking trail also leads.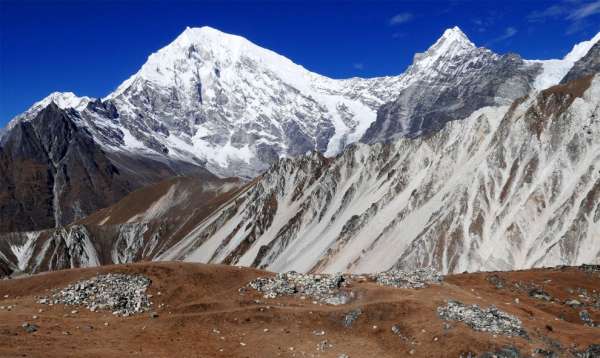 View of the enclosures of shepherds
After ascending the ridge, the path flattens for a while – you walk around the stone fences of the herdsmen and then in the direction of the rocky seas, which are at the western foot of Tserko Ri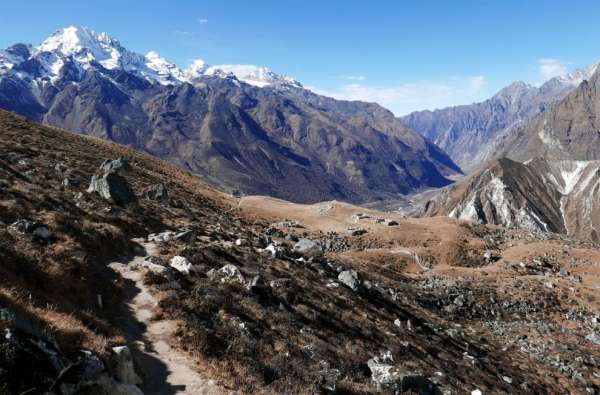 Final ascent to Tserko Ri
The final ascent is also clear – it rises first as if into a saddle (in fact, it is the edge of the Yala Kharka plateau east of Tserko Ri) and from there really straight up to the top flags. Although the rocky sea is increasing in the area, the terrain is more like some two thousand or even lower mountains somewhere in Europe.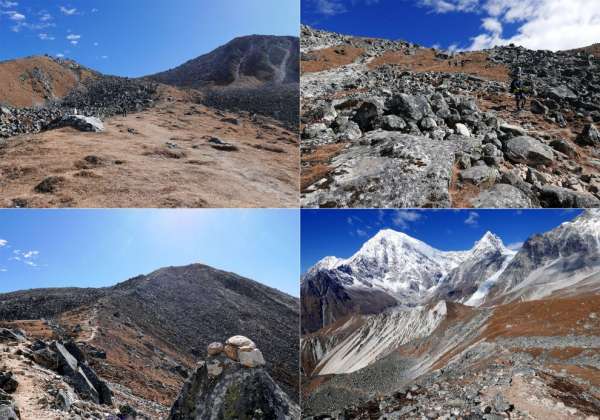 Just below the top of Tserko Ri
The road wraps around the top for one reason only. From the east, the slope is really gradual grassy, on the other side it falls sharply down. The peak welcomes you with thousands of flags and magnificent views
Top Tserko Ri
On a nice day, you can sit on top for an hour and enjoy the surrounding highlands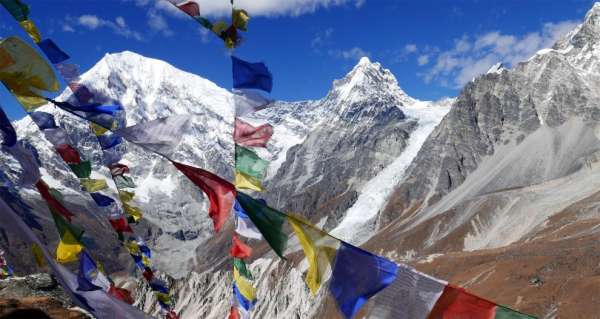 Border ridge Nepal - Tibet
Beautiful are the views of the mountains on the border of Nepal – Tibet, which are not visible from Kyanin Gompa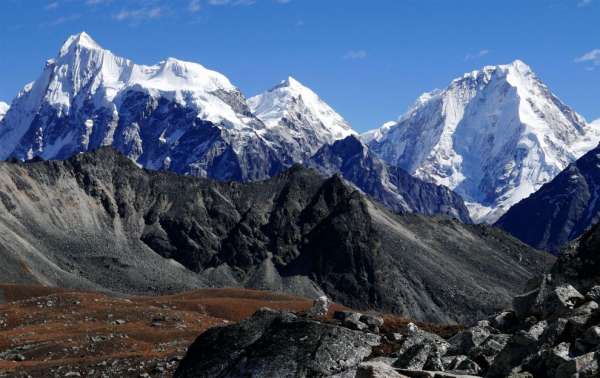 View of Yala Khark
You can return from the top the same way, but a much better option is to descend the Yala Kharka meadow with beautiful mountain views and then traverse the slope high above the Lantang valley.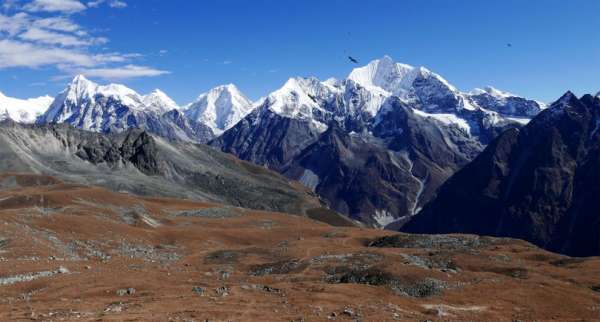 Views of the Lantang Valley
From the top you can see deep below Kyanjin Gompa and really far into the valley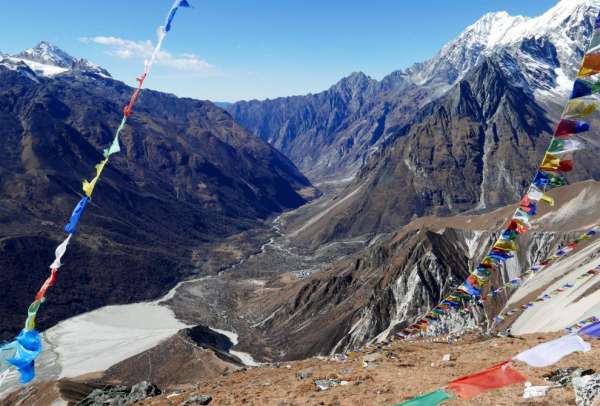 Incredible mountain views
The views from the top are really worth the effort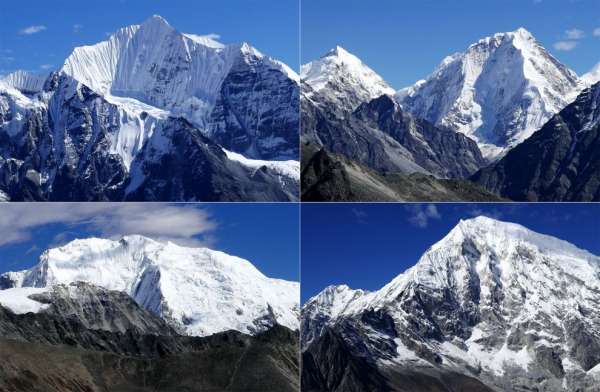 Applaud the author of the article!
Part of itienary
Article:
Langtang Trek
Langtang Trek is one of the most popular treks in Nepal. Thanks to its relative accessibility (by bus from KTM) and length (only… continue reading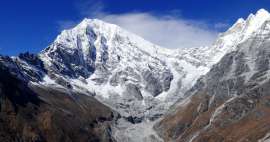 Thanks!
Have you been there? Write a review of this place
Already rated by 2 travelers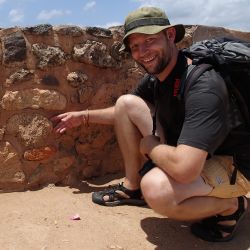 Pecka výlet. Když se vyčasí, je na co koukat...