Stop at Arbol de Piedra
Rock formations in the Siloli desert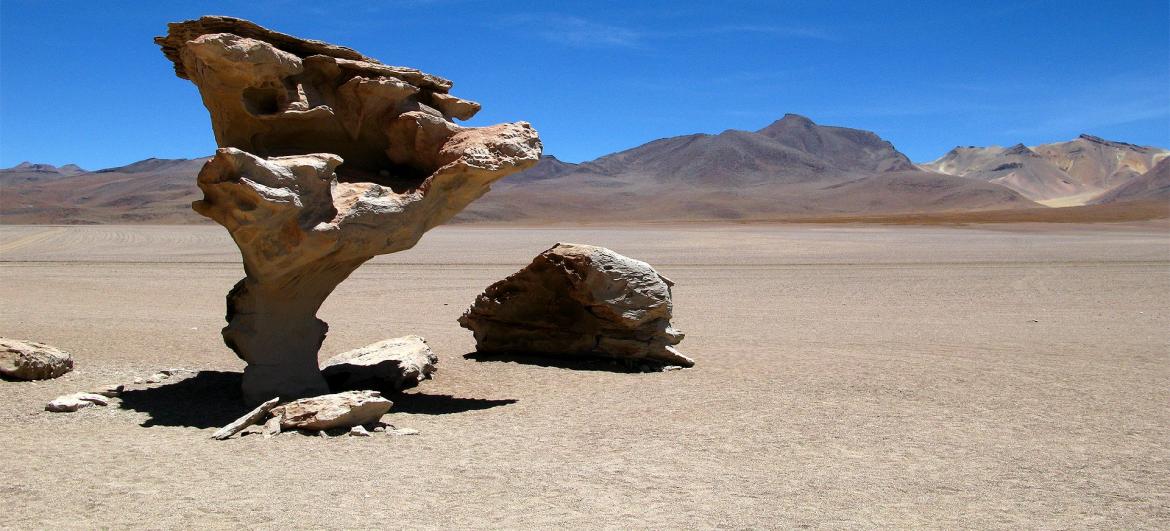 Just 17km from huge lagoon Colorado there is another attraction of Southwest Altiplano – the desert Siloli (4600 m asl) with a group of windswept rock formations. The most beautiful of these is Arbol de Piedra – Stone Tree. The western horizon is dominated by beautiful colored volcano completing another of the local surrealistic sceneries. You can take a short walk along the rocks and try on some climb
 
Arbol de Piedra
Classic view of stone tree shows that part of his glorious crown already fell down. Therefore, it is forbidden to climb on him – as on the only one of the rock formations in the area.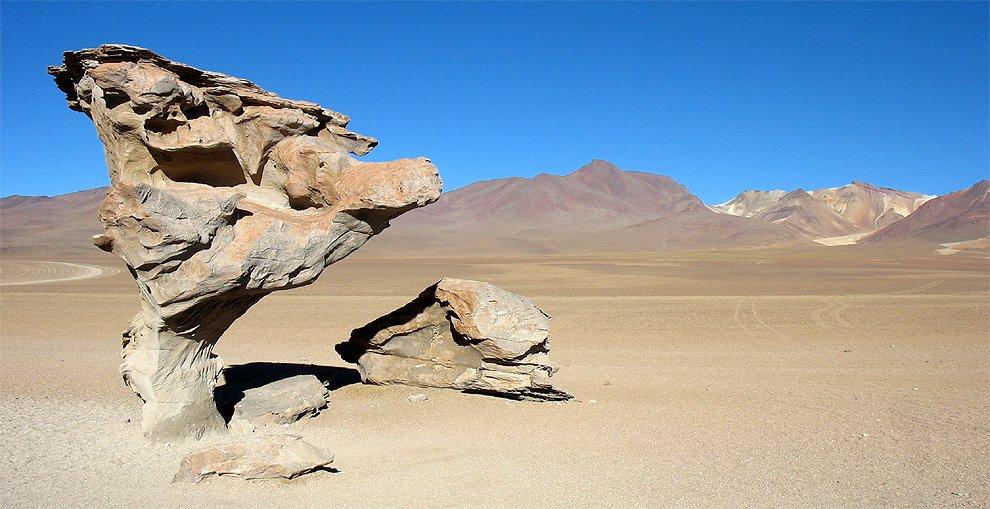 Lone rocks
You may wonder where did all these rocks come from as there is nothing except for the desert far and wide. Unfortunately, for the same reason they serve as toilets for tourists – the only place where they can hide at least a little bit.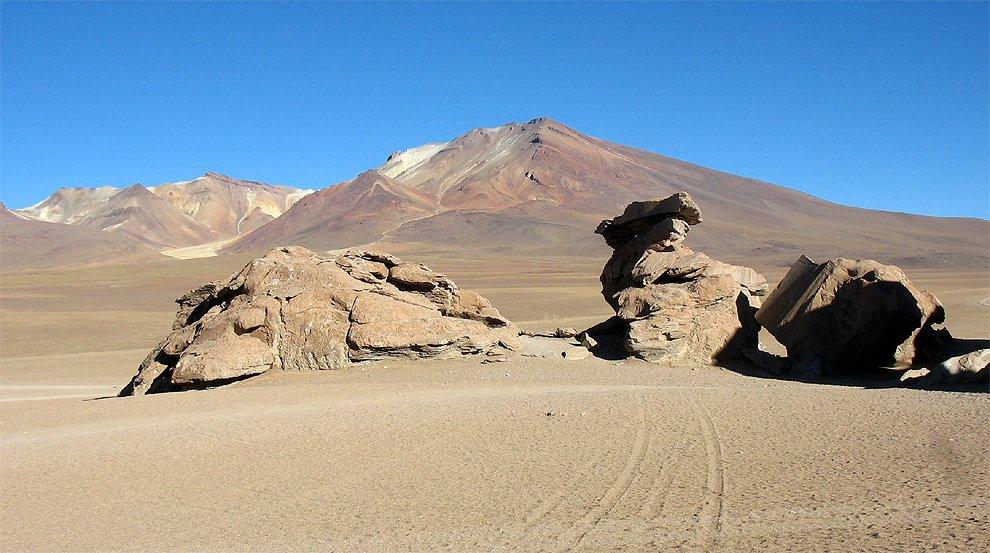 Stone 'forest' in the desert
Most jeeps stop here just for 10–15 minutes, but that is quite enough. However, if you do not climb the rocks and have a view of the whole area.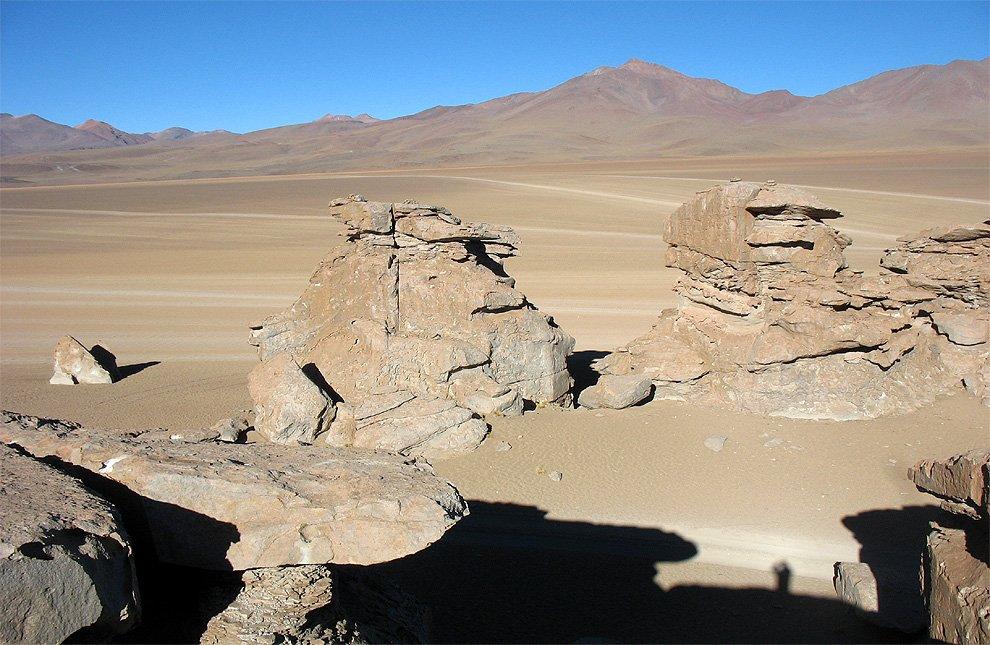 Desierto de Siloli
From the rocks there is a nice view around the desert of Siloli lined by volcanic cones.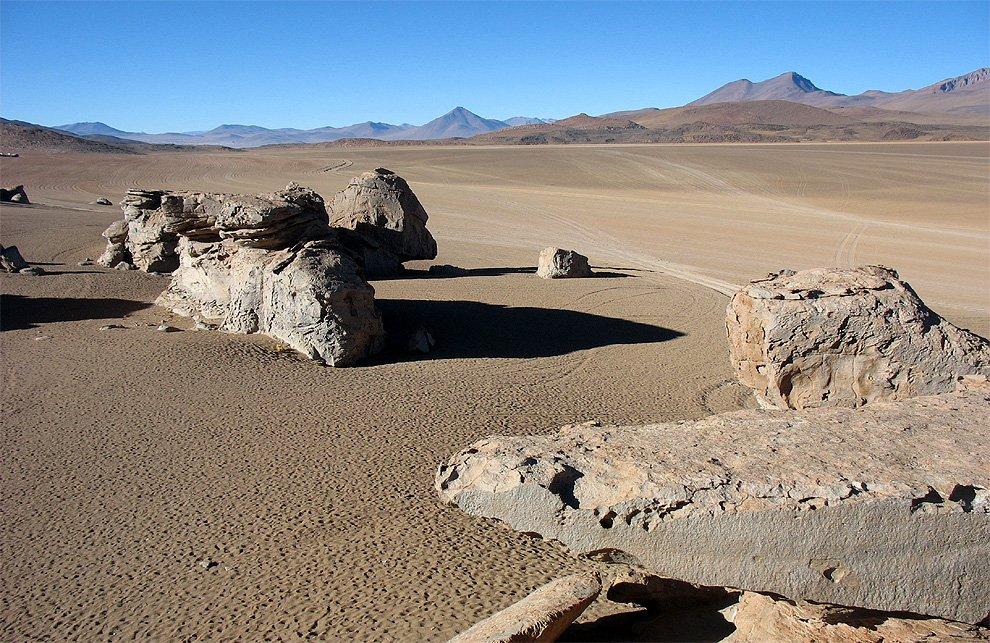 Practical information
Part of itienary
Article:
Salar Tour
Several days lasting off road trip around southwestern Bolivia is one of the most amazing travel experiences. On the way along… continue reading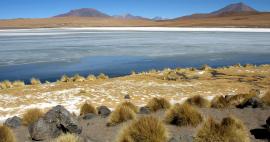 Thanks!
Did you like this article or not? Rate it!
Already rated by 0 travelers
Applaud the author of the article!
Have you been there? Contribute a good advice to travelers who want to go to this area or add places to your visited list.
Do you want to go there? There is nothing easier than having to deal with others and go on a trip or get tips on where you want to go.