Laguna Salada and Thermal Polque
Warm springs in 4400 altitude meters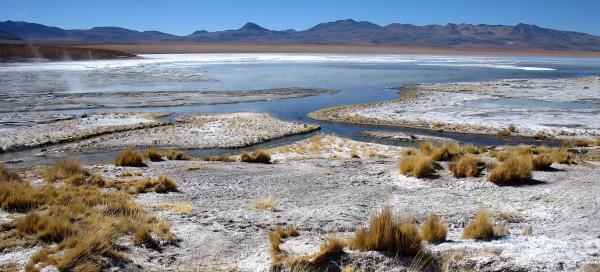 Between the Salvador Dali desert and geysers Sol de Manana is located a relaxing place of Polgue Thermal. Large basin, if it can be so called at all, a place at an altitude of 4400 meters above the ground, fills the vast Salar Challviri, whose western flooded part is called Laguna Salada. Due to volcanic activity a pleasant warm spring originated. It is drained into a simple pool and invites you to have a bath.
Thermal Polque
Until a few years ago it was a natural pool – just surrounded by stones. Now it is concreted. Even so, there is a pleasant and basically almost the only possibility to have a hot bath on the entire salar tour.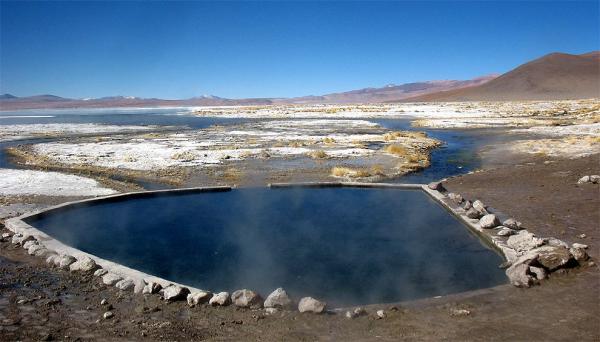 Salar de Challviri
If you do not want to splash around in mini thermal pool or you have a long break here, perhaps because you need to prepare lunch, it is not bad at all to walk around and enjoy the heavily salted scenery.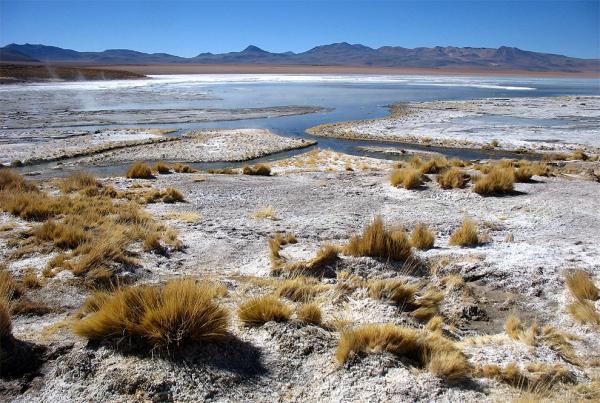 Thermal creek
The air can be even 15 degrees below zero, but water is in some places still almost boiling.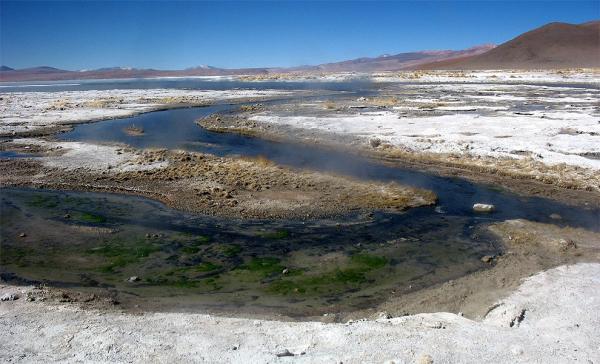 Lagoon Salada
Laguna is lined with layers of salt.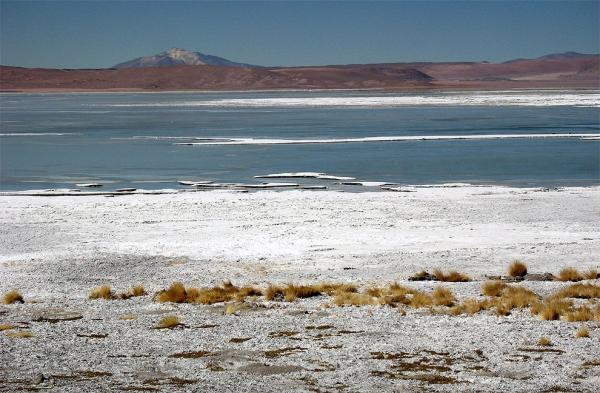 View of the lagoon and salar Chalviri
From here the path continues towards the geysers Sol de Mañana rises and the lagoon slowly fades into the depths.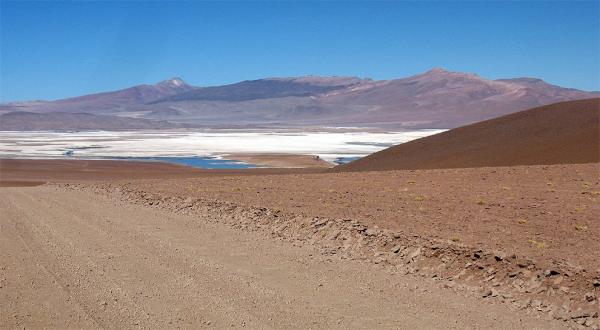 Colorful volcano
View to the colorful volcanoes lining the Dali´s desert is breathtaking.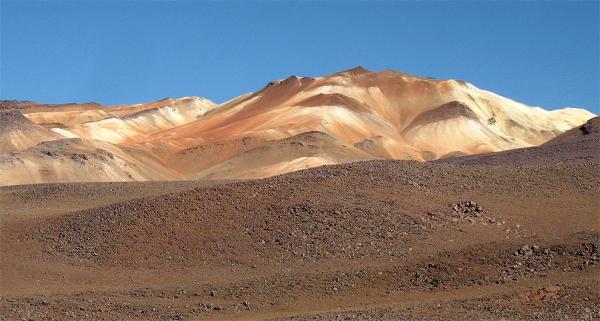 They want there (0)
Be the first, who want to go there!
Have you been there? Contribute a good advice to travelers who want to go to this area or add places to your visited list.
Do you want to go there? There is nothing easier than having to deal with others and go on a trip or get tips on where you want to go.
Activities
Practical information
Part of itienary
Article:
Salar Tour
Several days lasting off road trip around southwestern Bolivia is one of the most amazing travel experiences. On the way along… continue reading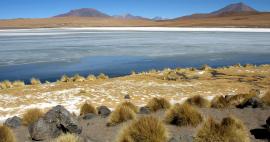 Applaud the author of the article!
Thanks!
Have you been there? Write a review of this place
Already rated by 0 travelers
Recommended article
Giga List:
The most beautiful places of Provence
A selection of the most beautiful places in French Provence, where you can find beautiful historic towns, azure coast and amazing… continue reading