Lagoon Verde Outlook
Blue treasure under Licancabur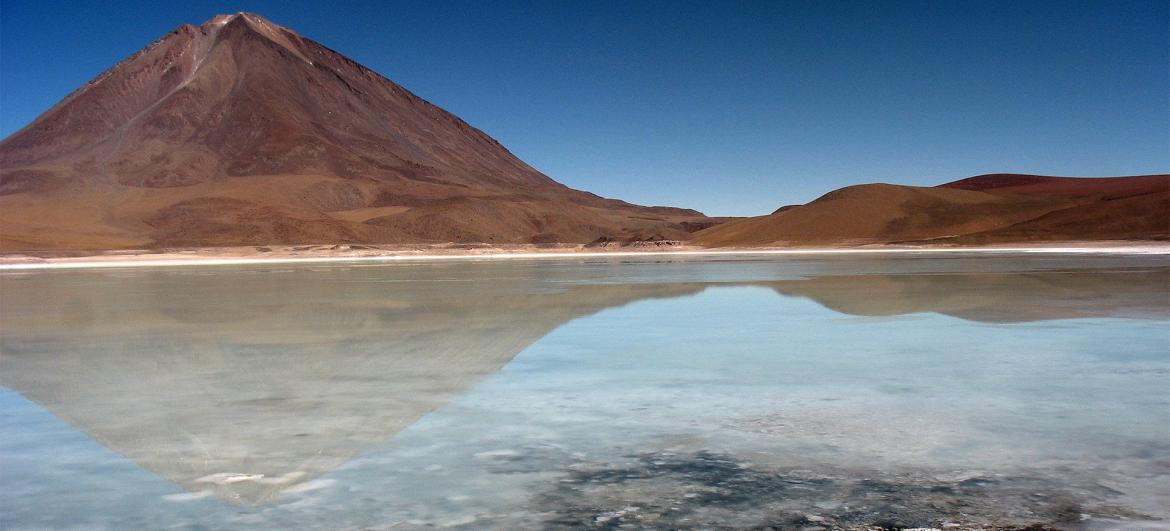 The outlook of a beautiful blue lagoon Verde lying in 4330 meters asl is one of the nicest stops on all jeep tours that crisscross this area. Massive volcanos Licancabur and Juriques rise over the lagoon, which make almost fairytale atmosphere. Immediately nearby is at first sight a little less interesting Laguna Blanca.
Licancabur and Juriques
The most typical shot from the outlook – pair of volcanoes and Laguna Verde underneath. Weather depends a lot on the season. It may be glum during January-February, but mostly there is azure sky.
Stone cairn and Licancabur
The outlook is backfilled with stone cairns on one side and black volcanic stones on the other. Most tourists are tempted to the run down about 20 meters to the shores of the lagoon, but they will certainly not have any better view from here.
Juriques Volcano (5704 m asl)
Compared to Licancabur it is quite inconspicuous extinct volcano, but it has a spectacular crater. On the photograph it is possible to see small channel connecting the two lagoons – Verde and two meters lower Blanc.
View to the west
Looking west there is a nice view of the slowly rising massif of Sairecabur. Lake shore is white from condensed minerals.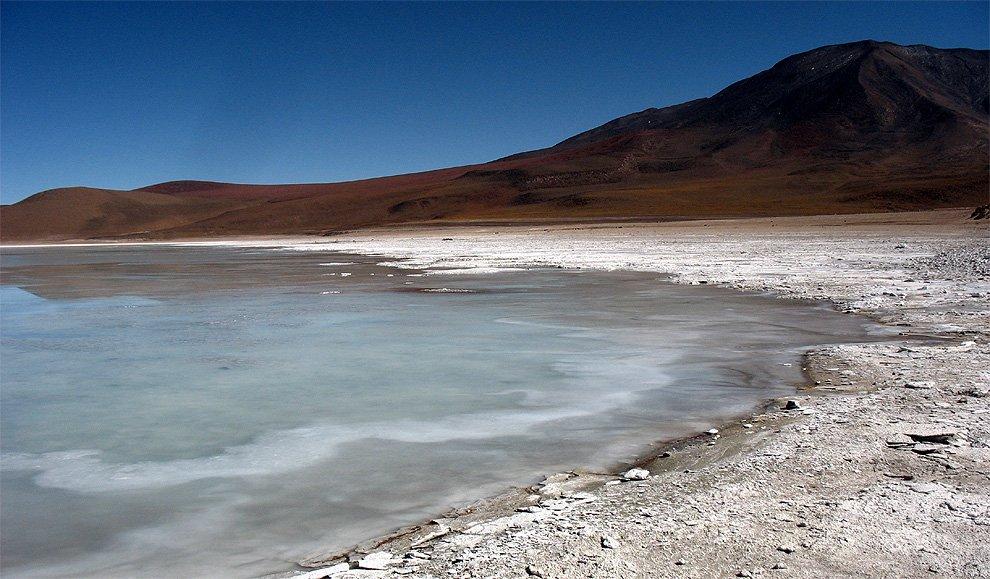 Laguna Blanca in the distance
It is possible to clearly see the neighboring Laguna Blanca from the outlook, which doesn´t look so impressive compared to Verde lagoon and therefore most tourists don´t even want to drive to see it. But they make a mistake.
Unnamed volcano and Zapaleri
Nameless volcanic peak dominates the east. Quite in the right there is interesting Zapaleri volcano (5653 m asl), on top of which is the border triangle between Bolivia, Argentina and Chile.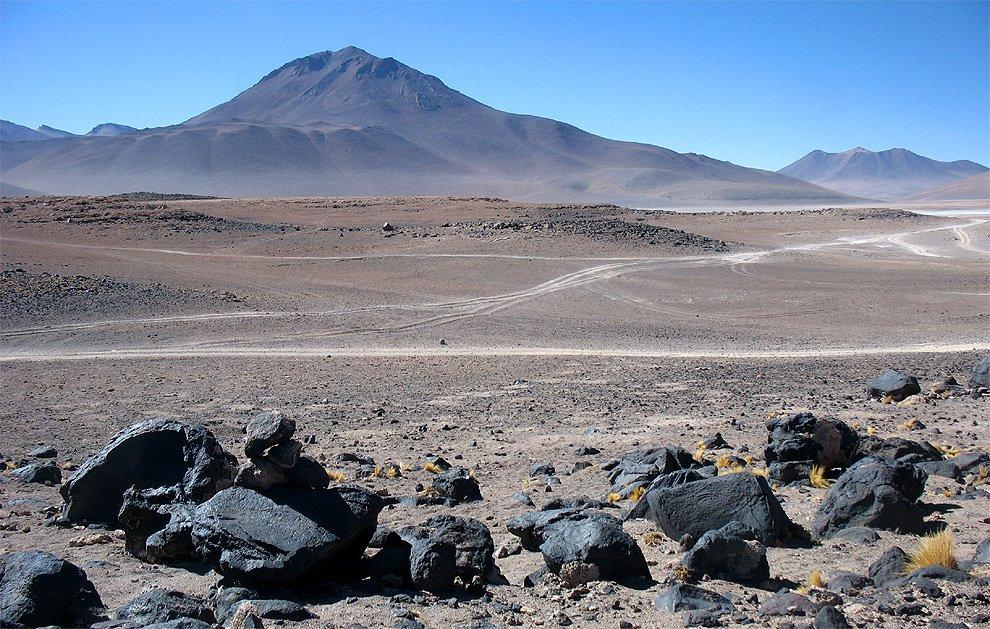 Activities
Practical information
Part of itienary
Article:
Salar Tour
Several days lasting off road trip around southwestern Bolivia is one of the most amazing travel experiences. On the way along… continue reading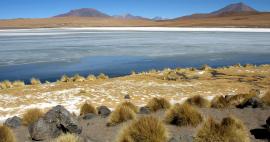 Applaud the author of the article!
They want there (0)
Be the first, who want to go there!
Have you been there? Contribute a good advice to travelers who want to go to this area or add places to your visited list.
Do you want to go there? There is nothing easier than having to deal with others and go on a trip or get tips on where you want to go.
Thanks!
Have you been there? Write a review of this place
Already rated by 0 travelers