Drive over Hito Cajon
Customs office in the wilderness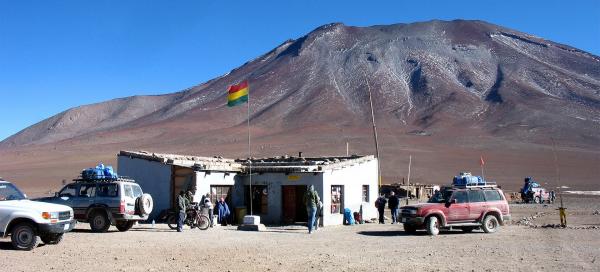 Unique customs officeHito Cajon (4488 m asl) in altiplano wilderness between Chile and Bolivia lies between volcanoes Juriques and Cerro Toco. Chilean customs officers hold office in the "luxury" of San Pedro under the mountains, but their Bolivian colleagues have it a bit rougher, windier and colder. Through this place go only those who begin or end "Salar Tour" in the Chilean San Pedro. The main bustle and hustle is here in the morning, when tourists compulsorily transfer from the bolivian land cruiser to chilean minibuses or vice versa. The rest of the day only jackals are running here and the breeze is blowing.
Hito Cajon and Juriques
Quality asphalt road from San Pedro de Atacama (2,440 m asl) cruise the desolate plain at the beginning for a while and then begins to rise incredibly quickly. Most travelers will feel the head pressure, because after just a half hour drive they are more than four thousand meters above sea level. Roadside is decorated with the small monuments of truck drivers quite often, whom probably brakes failed. At 4663 meters the road suddenly converges to the gravel path and after 47 km from San Pedro it falls to the customs office Hito Cajon (the main road rises further to an unnamed saddle (4823 m asl) and then after a few tens of kilometers in paso Jama (4283 m nm) heads to Argentina).
Cerro Toco (5 604 m asl)
Hito Cajon belongs among the highest located customs in the world. So it is not surprising that it is very cold there and customs officers hold office in unheated little house wearing down jackets. Most tourists aiming to Bolivia have only a breakfast here and enjoy the view for example of Cerro Toco Moutain.
Jackal
Jackals are running around – they already know that tourists definitely leave something good from breakfast. Another attraction is the wreck of the old bus a few dozen meters from the customs office, which serves in this wilderness without any privacy as an ideal toilet:-)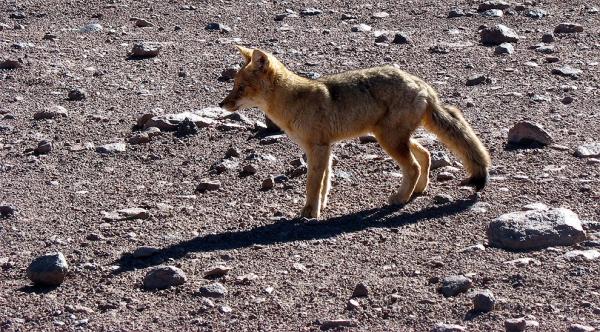 The first view of the Licancabur
Dusty road falls from the customs office towards the lagoon Blanca and from behind the volcano Juriques gradually begins to peep out much prettier and more famous Licancabur.
Travelling around Altiplano
For some people the tour around Southwest Altiplano at customs Hito Cajon begins and for others ends. But anyway it's an experience for everyone.
They want there (0)
Be the first, who want to go there!
Have you been there? Contribute a good advice to travelers who want to go to this area or add places to your visited list.
Do you want to go there? There is nothing easier than having to deal with others and go on a trip or get tips on where you want to go.
Activities
Practical information
Part of itienary
Article:
Salar Tour
Several days lasting off road trip around southwestern Bolivia is one of the most amazing travel experiences. On the way along… continue reading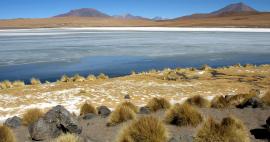 Applaud the author of the article!
Thanks!
Have you been there? Write a review of this place
Already rated by 0 travelers
Recommended article
Giga List:
The most beautiful places of Provence
A selection of the most beautiful places in French Provence, where you can find beautiful historic towns, azure coast and amazing… continue reading