Visit of Sol de Maňana
Devil's cauldron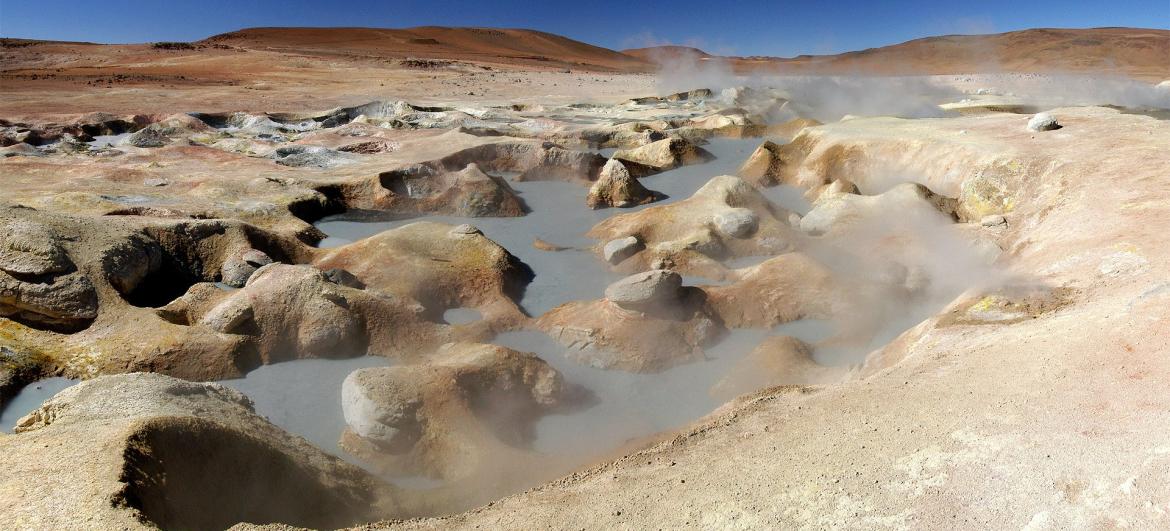 Geothermal fields Sol de Maňana is located in almost five thousand meters above sea level. It is the highest point of the jeep Salar Tour, of course, if there is no plan for individual ascent to some of a range of local volcanoes. Tourists can admire smoky fumaroles here, mud sizzling from the puddles and sometimes strange red puddles. Beware testing the temperature of boiling mud as it can be very dangerous.
Devil's cauldron
Sol de Maňana is made of a few fumaroles fields at about a square kilometer at the height of 4850–4900 m above sea level.
Fairytale landscape
Some views of almost fairytale landscape are really interesting. There are about six differently interesting places just a short walk from each other on this geothermal field, so it's good to arrange a number of stops.
Bloody pond
Among mostly gray to blue volcanic lakes there is one unique – completely red.
Devil's pool
Some of the lakes almost invite you to try, but it is better to stay away even from the edge. There have already been several cases of seriously scalded tourists, when their leg fell into the pond.
Boiling mud
In some places the gas is bubbling up so strongly that small geysers are made.
Sulphurous hill
What would be a volcanic landscape without sulfur?
Inspirational wasteland
The surrounding of this place has its own special charm. It is clear that the Salvador Dali´s landscape is just nearby. Most tours stop here at Sol de Maňana only for 15–30 minutes. But it is absolutely sufficient particularly for those less acclimatized who already suffer from the mountain sickness.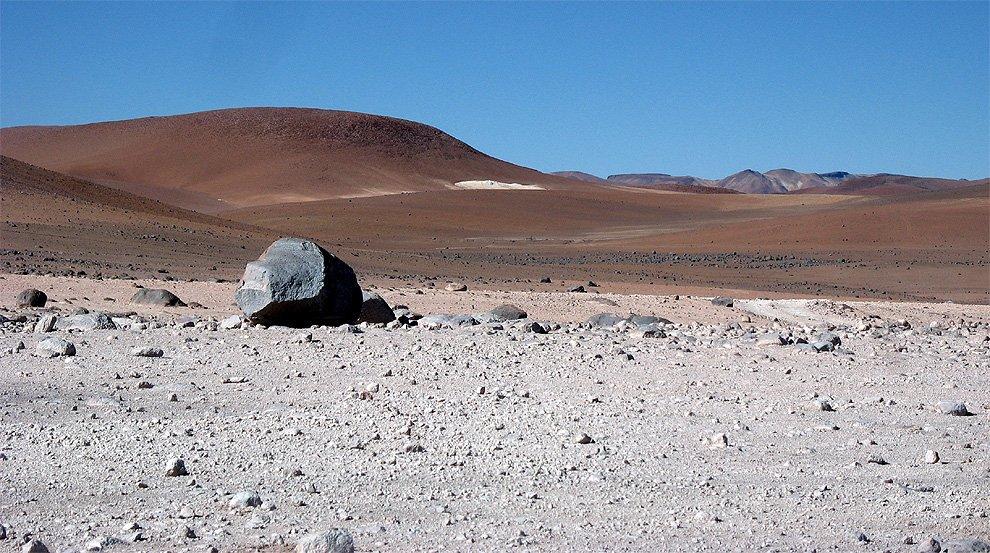 Activities
Practical information
Part of itienary
Article:
Salar Tour
Several days lasting off road trip around southwestern Bolivia is one of the most amazing travel experiences. On the way along… continue reading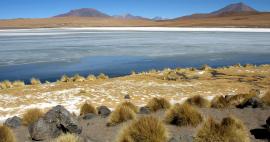 Applaud the author of the article!
They want there (0)
Be the first, who want to go there!
Have you been there? Contribute a good advice to travelers who want to go to this area or add places to your visited list.
Do you want to go there? There is nothing easier than having to deal with others and go on a trip or get tips on where you want to go.
Thanks!
Have you been there? Write a review of this place
Already rated by 0 travelers