Drive in Kingdom of lagoons
Along the Laguna Honda, Hedionda and Caň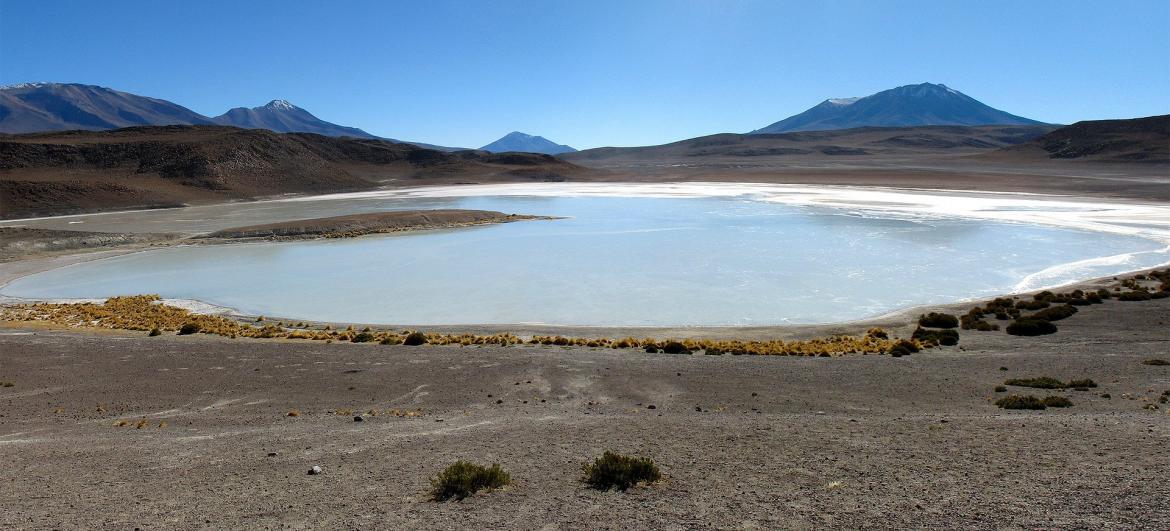 Roughly halfway between the large lagoon Colorado and giant salar Uyuni is a beautiful place, where several altiplano beautiful lagoons surrounded by a number of high volcanoes stretch on a relatively small area. The most famous three of them – Laguna Honda, Hedionda andCaňapa almost invite you to stop and explore them more precisely. In addition, you can often run into a lot of flamingos and vicunas here.
 
Lagoon Honda
It is perfect to get off here, walk down to the lagoon and walk about a kilometer along the western shore of the lagoon to its northern end, where the jeep moves to in the meantime.
Walk along the Laguna Honda
Walk along the bank of the lagoon is very pleasant. Border volcano of Cerro Arral (5688m asl) begins to peep out on the horizon.
Interesting shore of the lagoon
The nature was really creative here and the lagoon is really interesting in several places. The walk along the shore takes about 30–40 minutes and then you go a while to lagoon of Hedionda.

 
Lagoon Hedionda
Laguna Hedionda (stinking) has perhaps even more interesting surroundings and lots of flamingos usually stay here. On the horizon you can see a volcano Caňapa with lightly sugared tip.
Mirroring in lagoon Hedionda
Traditional bolivian Altiplano = volcano is reflected in a lagoon with flamingos.
Cerro Araral
Horizon is dominated by interesting volcano Cerro Araral (5688 m asl).
Flamingos in the lagoon Hedionda
Watching flamingos is one of the greatest experiences of this part of Salar tour.
Vicunas
With a little luck you can meet beautiful vicunas on the banks of the lagoons.
View of Caňapa lagoon
Less than ten kilometers is the third half-hour stop is lagoon Caňapa. You can easily see in this photo how it looks like in Salar tour – there are a few people around the official stops and nobody a little farther.
Majestic volcano
There is a beautiful view of the long ridge of majestic volcano from the lagoon.
Laguna Caňapa
You can see the lagoon Caňapa at its best from the outlook. Far in the background is seen a volcanoAraral
Caňapa in summer
Laguna is changing also during the year – in mid-January, that means during bolivian summer, is Caňapa lagoon full of flamingos and in winter it is practically empty and partially frozen /see the other photos/.
Unnamed volcano
Directly above the lagoon rises another from a series of local volcanoes. From here you are waiting for onward journey in the direction of the majestic volcano smoldering Ollague.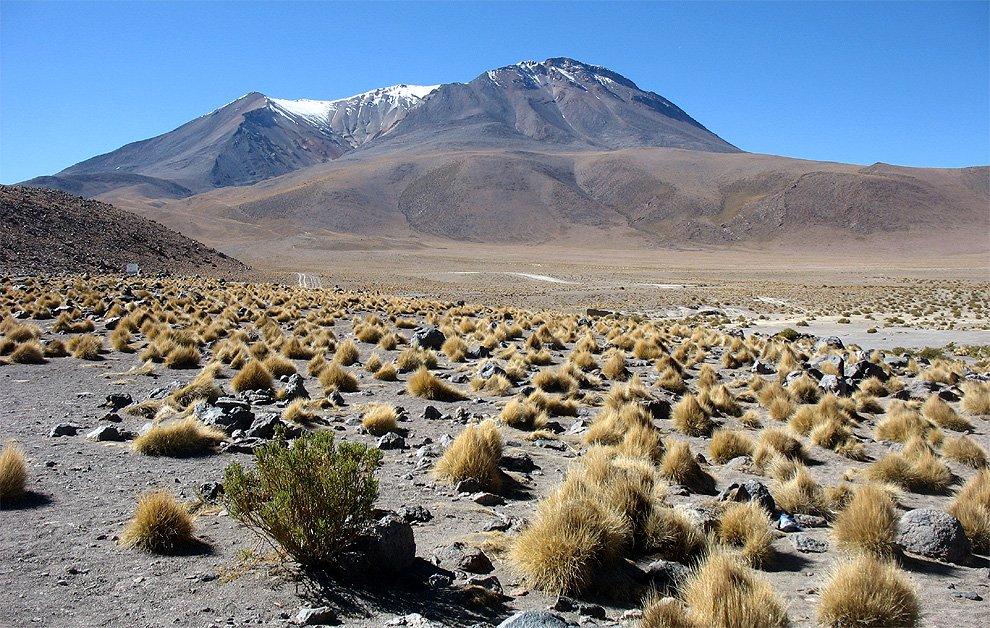 Practical information
Part of itienary
Article:
Salar Tour
Several days lasting off road trip around southwestern Bolivia is one of the most amazing travel experiences. On the way along… continue reading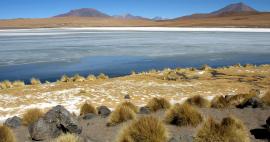 Thanks!
Did you like this article or not? Rate it!
Already rated by 1 traveler
Applaud the author of the article!
They want there (0)
Be the first, who want to go there!
Have you been there? Contribute a good advice to travelers who want to go to this area or add places to your visited list.
Do you want to go there? There is nothing easier than having to deal with others and go on a trip or get tips on where you want to go.