Taborno
The starting point is a small settlement Taborno, where you can get from the main ridge of Anaga mountains by car. Up to the northern edge of the village leads a comfortable path.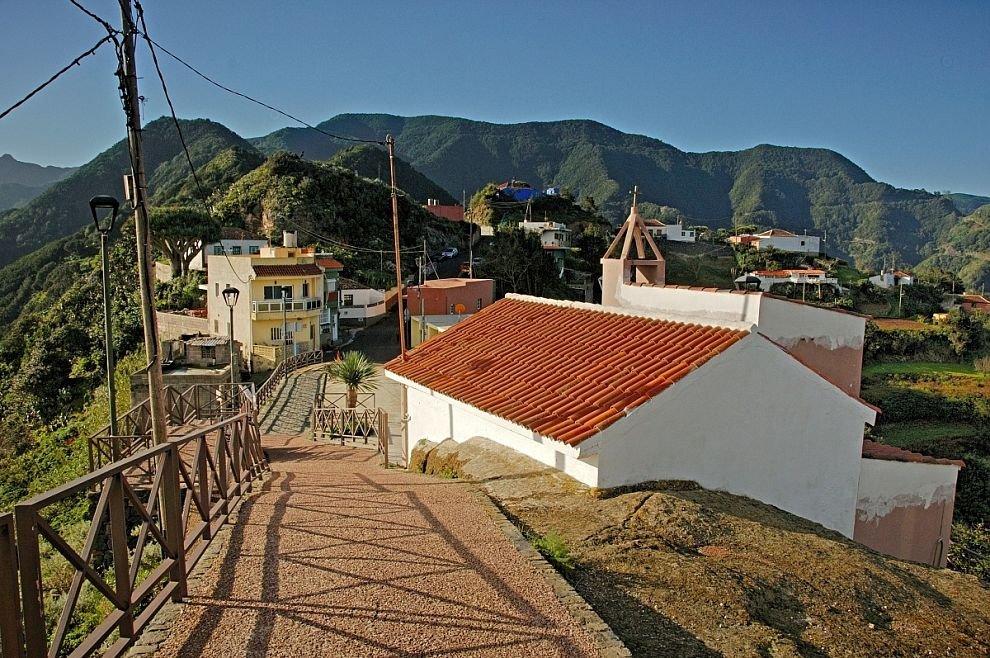 Anaga
Sharp peaks of mountain range Anaga stretch in the east direction. They are often veiled in clouds and thick soft rain is not rare here.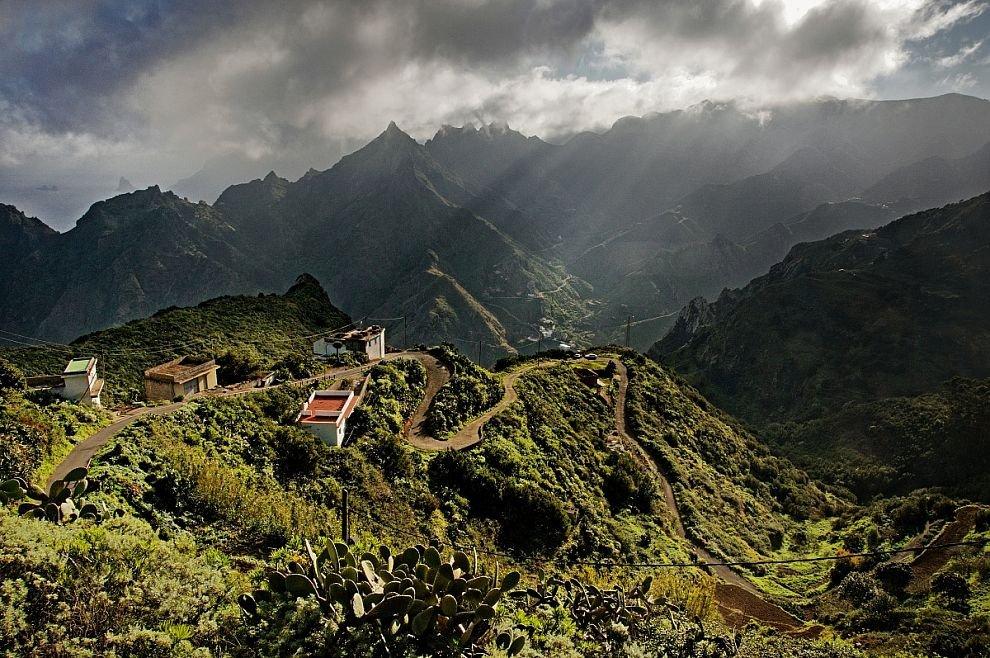 Monte Taborno
Ten meters long turn-off from the main path to the right leads to a stone bench, from where you can observe local Matterhorn.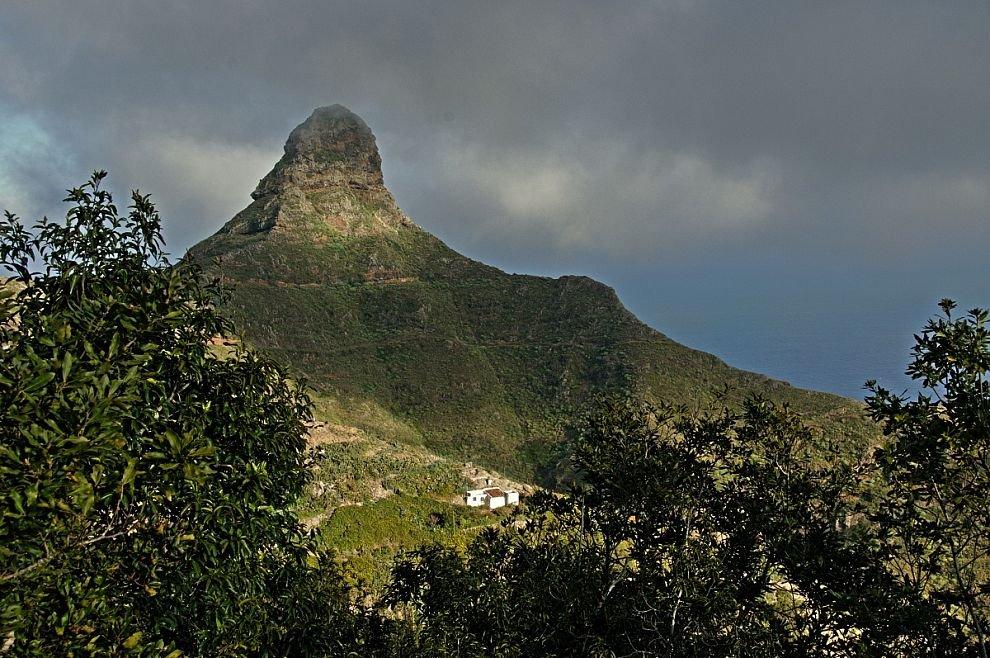 North coast
From the same place opens up the view of the northern coast of the island, in the distance with the characteristic features of rock formation Roque Benijo.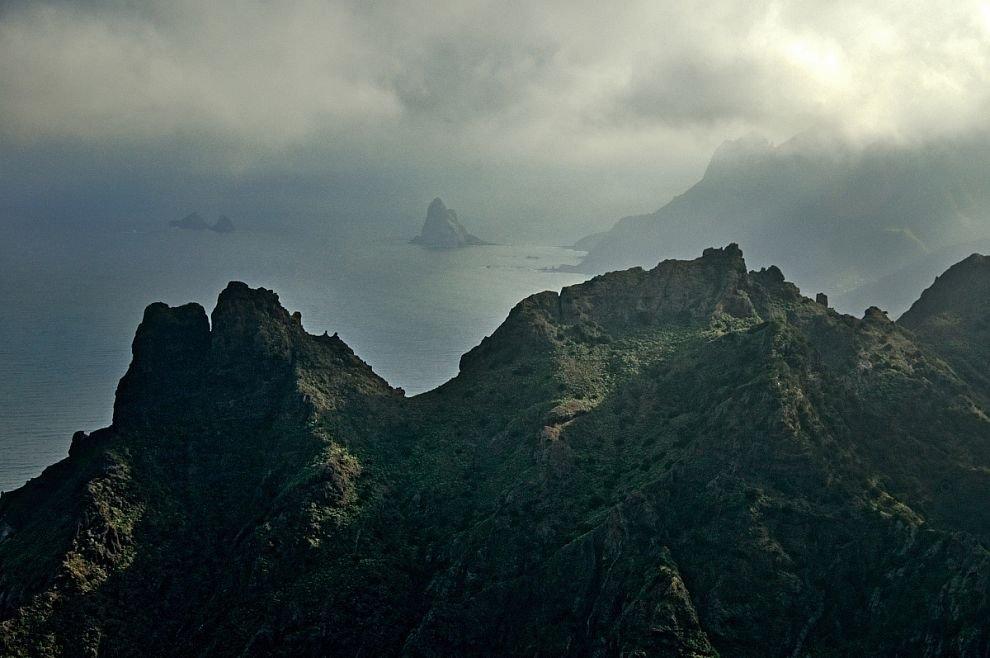 Las Carboneras
The path then continues by a short descent below the last houses (fenced estate and lots of goats in the left). To the wall of Monte Taborno you need to walk along the ridge, from where there are magnificent views to both sides. On the opposite slope to the west are buildings of the village Las Carboneras.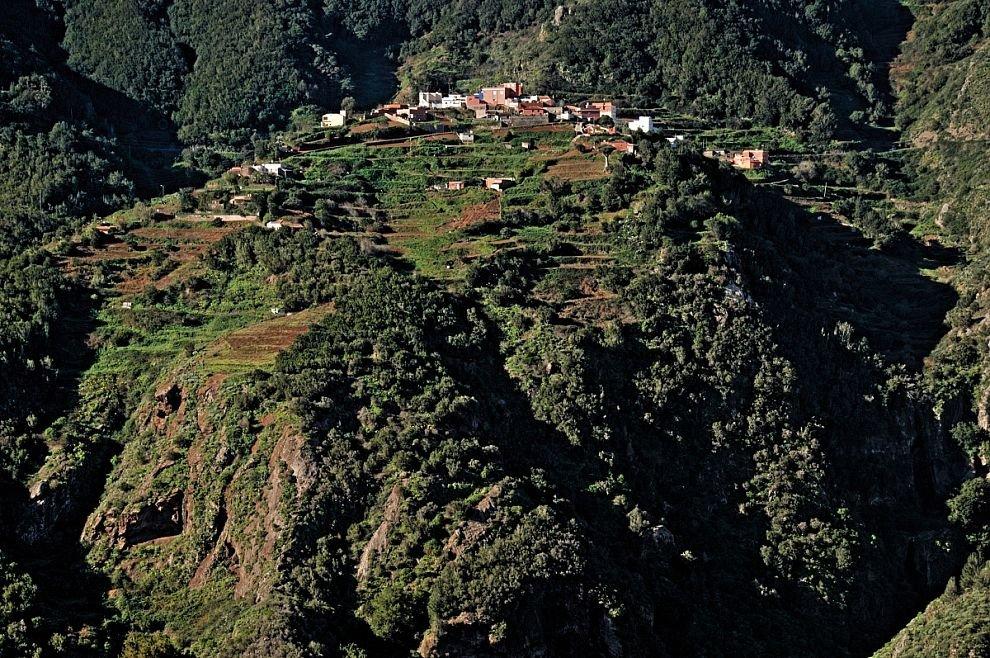 Above the cliffs
The mountain peak is bypassed from the left. The narrow path leads in lush vegetation of succulents and other plants and in places is very "airy". The rewards for a little adrenaline are great views of the cliffs far below.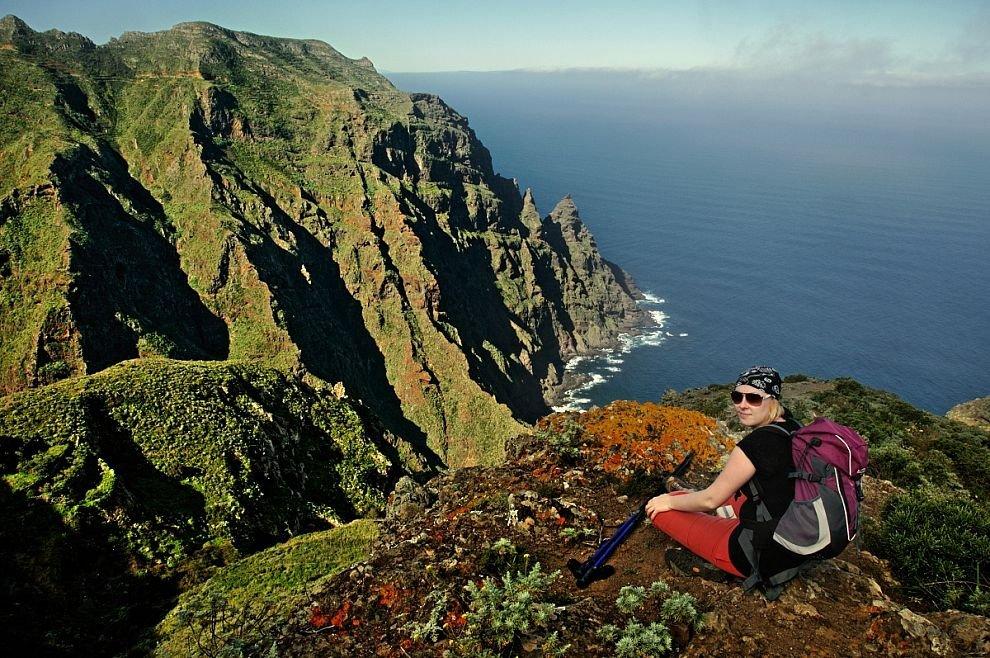 At the level of clouds
The path gradually turns to the right and on the northern slope once again open the view to the east along the Atlantic coast.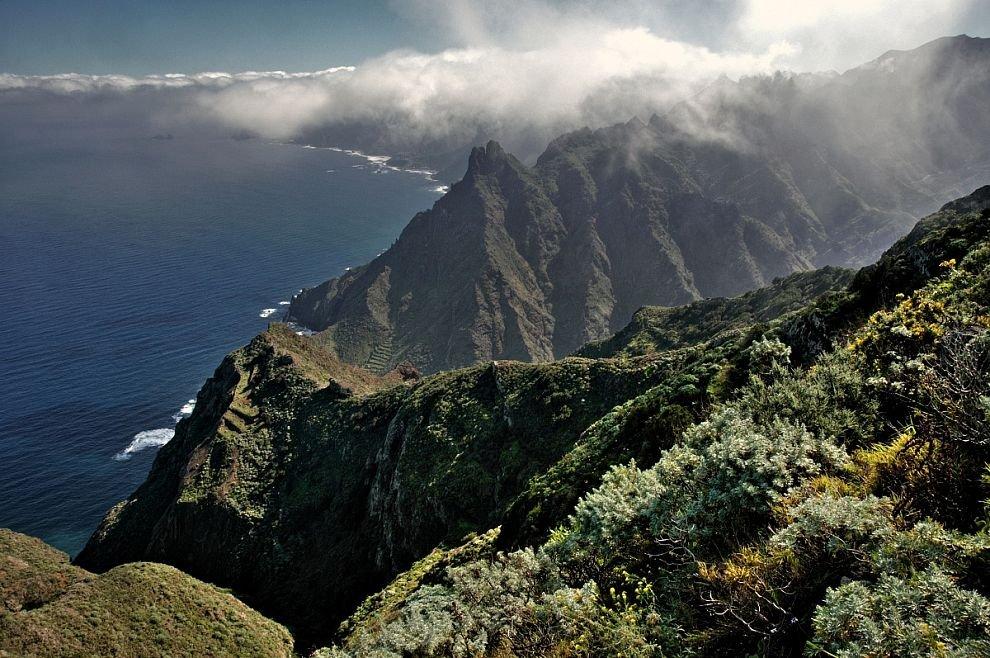 Fields
It is fantastic that locals managed to establish conditions for cultivation of domestic crops in the volcanic soil of such vertically challenging environment.
Afur
The path returns gradually back along the east wall of Monte Taborno to the place, where it began to bypass the peak. Nice views to the inland of mountains Anaga open. Deep down you can see the village Afur, to which leads a winding mountain road. You will get back to the village Taborno the same way (ridge, outlook point with a bench).