In the moonscape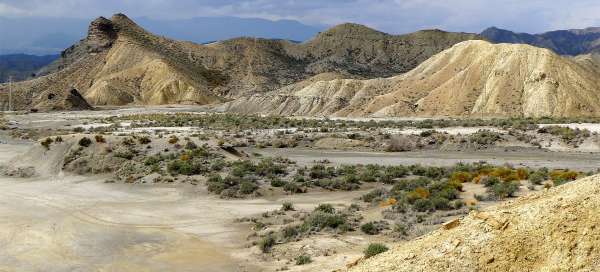 You can undertake a number of interesting short or long walks in the vast desert Desierto de Tabernas. Among one of the most accessible is the one beginning right at the junction of A92 motorway with the main road N340A. During this short walk you will become pretty familiar with the local landscape of arid ridges and small valleys.
 
View of the valley
This short hike starts at the big dusty parking place "area de servicio" at the petrol station directly at the exit from A92 motorway to Tabernas. Directly from the parking place is a view of the valley surrounded by weathered ridges. You can set out right down into the valley, but more comfortable is the walk along the path leading from the south end of the parking lot.
 
Pista through the desert
Although there is a chain across the path indicating a private property, but hikers usually ignore it. On the way you will descend to the bottom of the small valley and then you will easily ascend onto the plain again.
 
Desert hills
From the upland plain you can continue on to the west and overcome any of the local low hills.
 
Journey through the desert of Tabernas
Or you can continue with the shorter circuit to the east.
 
Great outlook place
On the way to the east you will ascend to a nice outlook place, from where is visible a huge ridge of mountain range Sierra de Alhamilla, motorway A92 and road, along which you walked a moment ago.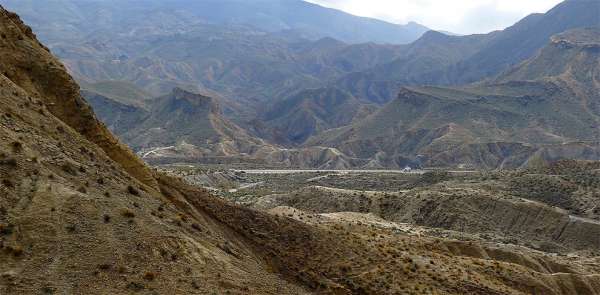 At the outlook place
The outlook place is actually on the foot of "hill" you will pass around. So you can alternatively ascend to it and admire even better view. Our journey continues along not distinct path on farther to the east into the pass between the hills.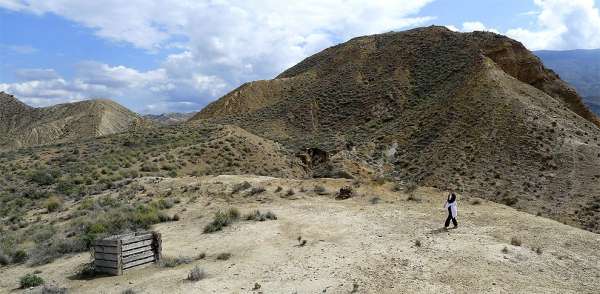 Looking back to the pass
When you arrive into the pass, the way down seems at first glance quite impassable, since the rock slope is quite steep. But if you look closer, however, you will definitely notice the trail, along which you will easily come down and join the road just a few meters before the parking lot. From the parking lot is this rocky pass easily visible.
Applaud the author of the article!
Articles nearby
Part of gigalist
Giga List:
The most beautiful trips in Andalusia
Andalusia is the most interesting part of Spain for many travelers. It offers beautiful cities, countless huge castles,… continue reading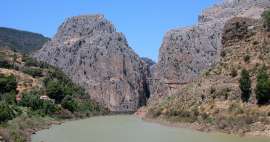 Part of gigalist
Giga List:
The most beautiful desert trips
Deserts are among the most inhospitable parts of the world, yet they have attracted people's interest in discovering its beauty… continue reading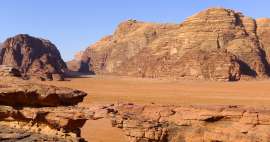 Thanks!
Have you been there? Write a review of this place
Already rated by 0 travelers