Just above Tiesenjoch
The ascent to the pass Finailjoch begins at the monument of prehistoric hunter Ötzi in the pass Tiesenjoch. It is about one hour from the hut Similaun.
 
Ascent to the pass Finailjoch
At the end of winter is the way to the pass more than obvious. You'll ascend according to the footsteps of skialpinists continuing on to Finailspitze. The ascent from the memorial of Ötzi to the pass is only less than 80 altitude meters in simple terrain. During the ascent opens wide view of the Italian Alps up to nearly four thousand meters high Ortler.
 
Outlook of Similaun
During the ascent are also beautiful views of the most important mountain in this area – Similaun. Below is also visible the ascent path up to the pass Tiesenjoch.
 
Finailjoch (3 280 asl)
Within half an hour of ascent from the pass Tiesenjoch you are at higher Finailjoch, the gateway to the valley of Rofental. Farther north along the ridge is large Hauslabkogel (3 402 m asl).
 
Finailspitze
The main peak is, however, in the south – massive pyramid Finailspitze (3 514 m asl). If you have enough time and energy, you can set out here for a side trip, still following the footsteps of skialpinists.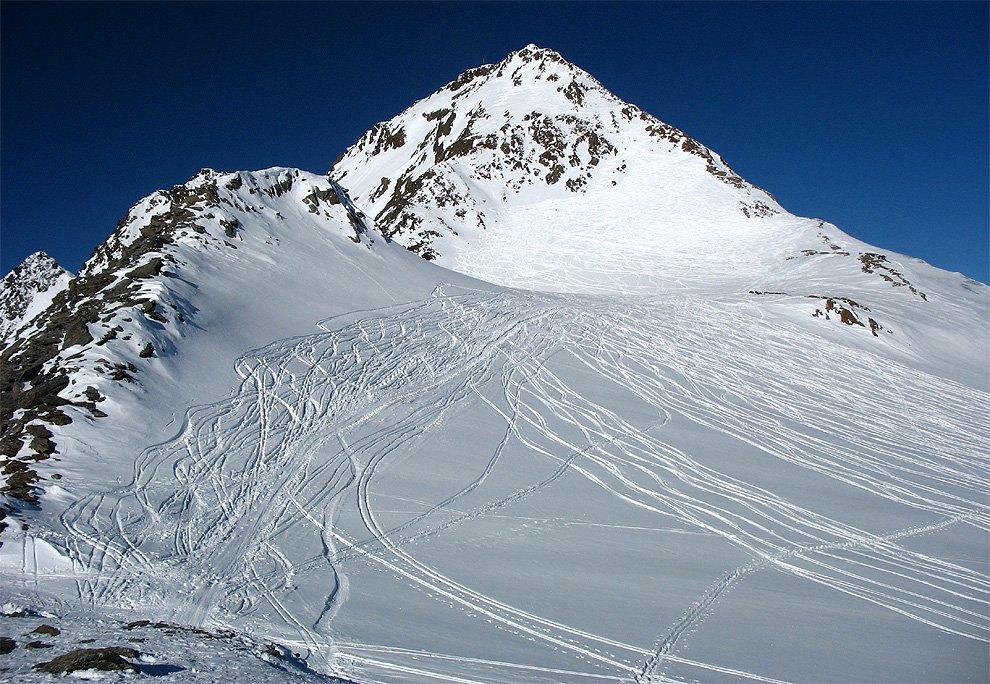 Glacier Hochjochferner
The ascent path that now awaits you, leads on a vast glacier Hochjochferner. On the horizon is visible also the highest mountain in Tyrol – Wildspitze (3 774 m asl).
 
Descent on the glacier Hochjochferner
The descent leads for several kilometers on the glacier through snowy virgin landscape, affected only by skialpinists traces. From the beginning is the ascent very gradual with constant views of Finailspitze towering as a lighthouse over the surrounding icy countryside.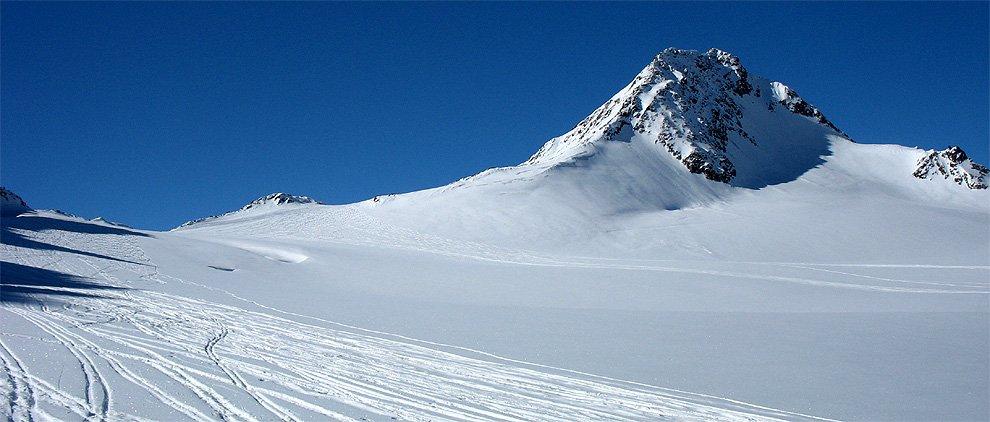 Virgin region
View over the glacier to the peaks to the west is through completely virgin countryside.
 
The way along skialpinists tracks
The descent path is pretty clear. Still hold the skialpinists traces. Of course, this route is very dangerous in bad weather, because you can easily lose your way on this glacier.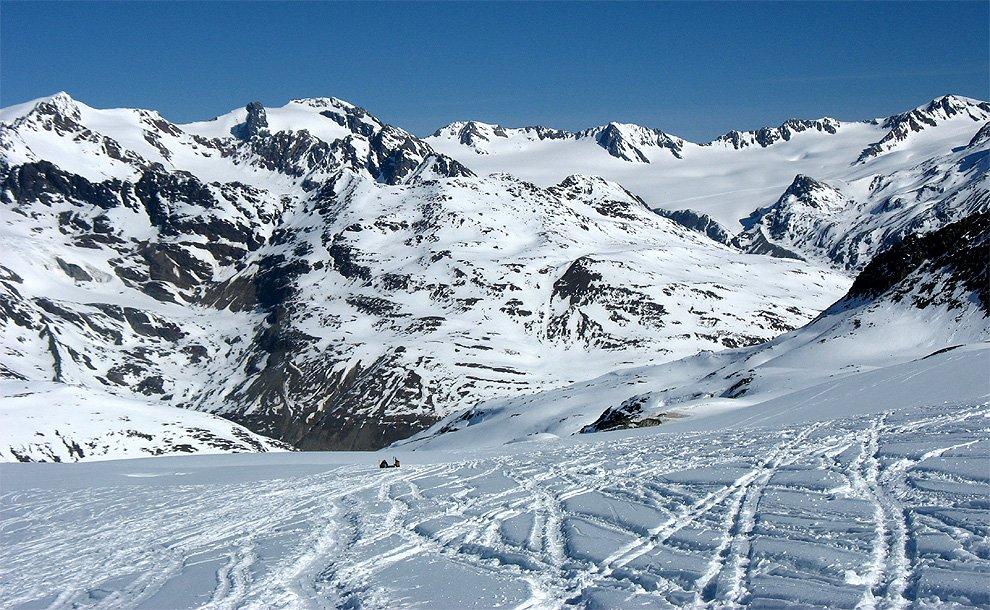 Finailspitze
Finailspitze is the most important peak on this hike. You will have such an amazing view of it practically all the time.
 
View of the hut Schöne Aussicht
Finally opens again the view of the main part of the ridge and the end of the valley Rofental, where is the hut Schöne Aussicht (2 842 m asl).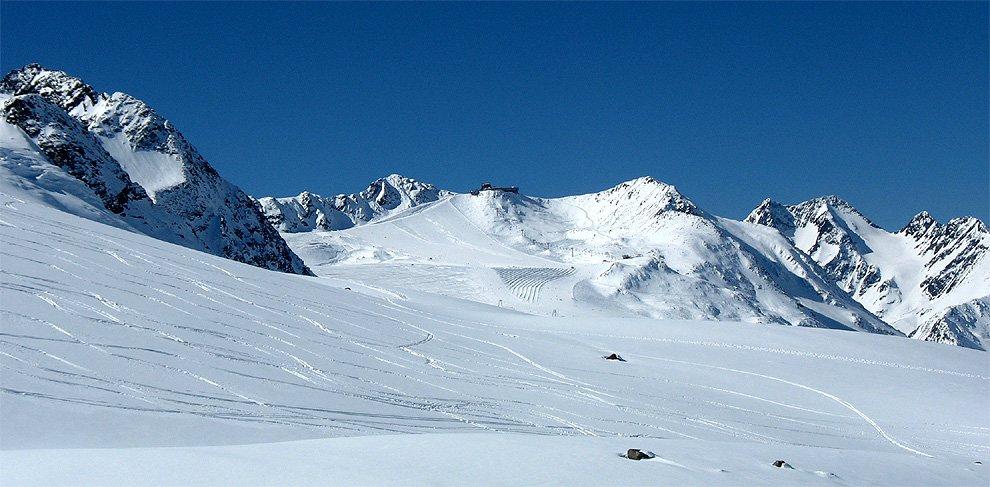 Difficult descent
The more you approach down into the valley, the walls are steeper and more difficult for descent. But it is still passable also by snowshoeing. Of course, skialpinists enjoy it more.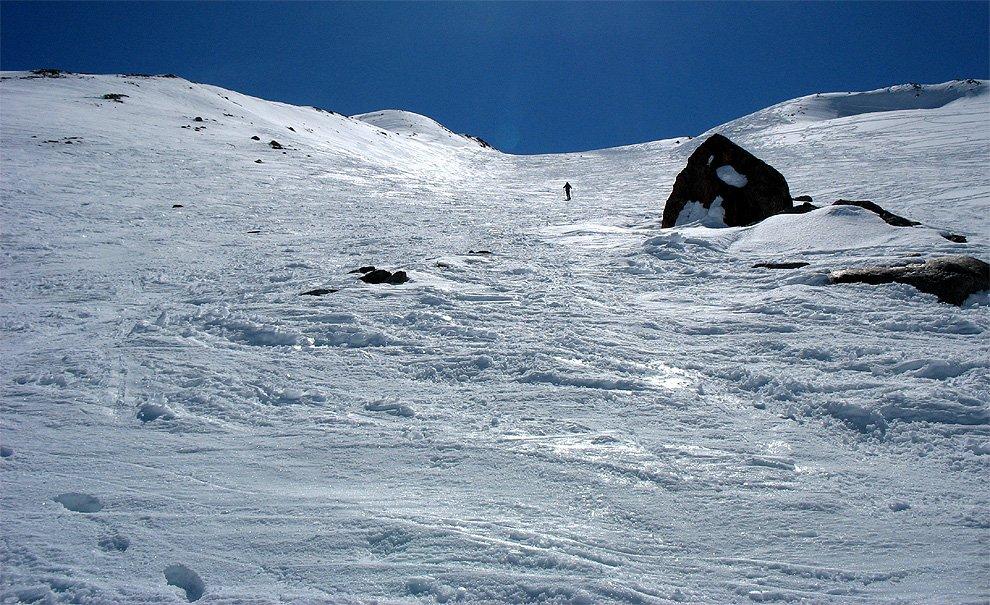 In the valley Rofental
Finally, you approach the valley Rofental. On the horizon is already visible the hut Hochjochhospiz. In the summer leads here not only the way to Schöne Aussicht, but also trekking route over Saykogel to the valley Niedertal.