Hauslabkogel
Mountain with a small glacier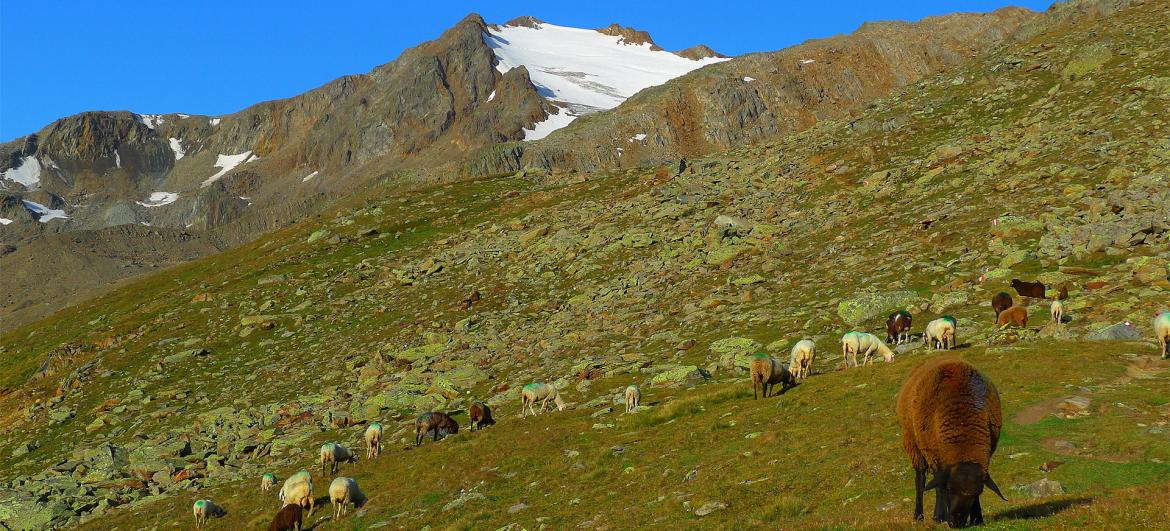 Hauslabkogel mountain (3 402 m asl) is known for its glacier field falling also to the eastern side of this side ridge leading from the mountain Finailspitze. There is no marked hiking trail leading here, but you can well see it during the ascent to the neighboring Saykogel.
Practical information
Thanks!
Have you been there? Write a review of this place
Already rated by 0 travelers
Applaud the author of the article!
They been there (0)
Be the first who been there!
They want there (0)
Be the first, who want to go there!
Have you been there? Contribute a good advice to travelers who want to go to this area or add places to your visited list.
Do you want to go there? There is nothing easier than having to deal with others and go on a trip or get tips on where you want to go.