The most beautiful mosque of Mughal era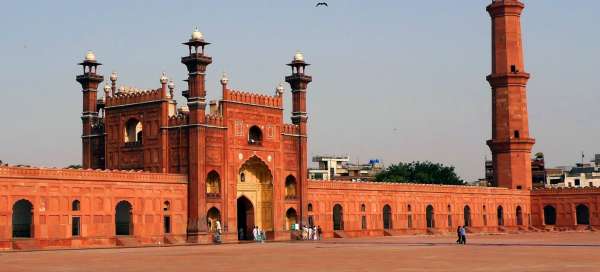 If you are captivated by fairytale beauty of Mughal era, so you can visit one of its greatest treasures – mosque Bdashahi (Emperor's Mosque) in the old part of Lahore lying in the Pakistani part of Punjab. It is not only beautiful, but it has other "the most" – it is also one of the largest in the world /it was the largest in the world for more than 300 years/. In addition, in the close neighborhood is Lahore fort, which can be visited as well.
Hazuri Bagh Baradari
You will come first to Hazuri Bagh gardens that separate the mosque Badshahi from Lahaure fort Shahi Qila. In the middle is typical pavilion Baradari. Behind it rises the entrance gate to the pavilion of the mosque.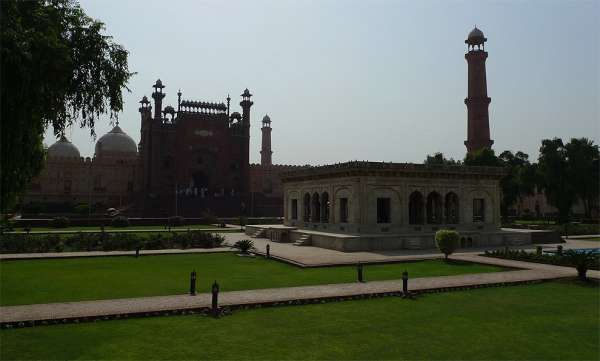 Gateway Alamgiri and pavilion Baradiri
You will be impressed by monumental entrance gateway Alamgiri during the look to fort Shahi Qila. Hazuri Bagh gardens are beautiful and mainly clean.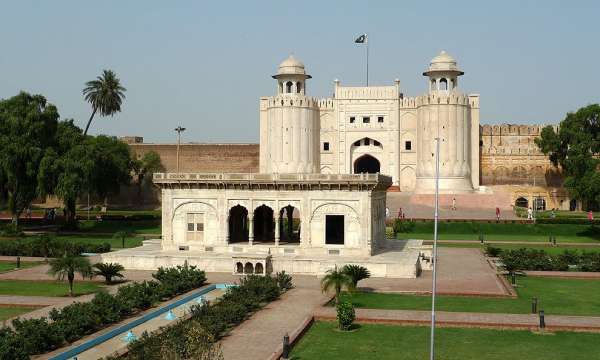 The entrance to the pavilion of the mosq
The gateway to the pavilion of the mosque is amazing. The area in front of the mosque has 160×160 meters and up to 95,000 worshipers can fit here.
Badshahi Mosque in all its glory
At the end of the vast courtyard stands impressive Badshahi Mosque. Although it looks fabulous on all sides, the front view is the most impressive.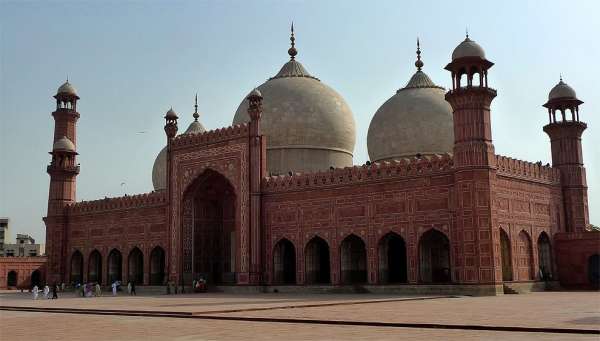 The interior of the mosque
The interior of the mosque is spacious and nicely decorated.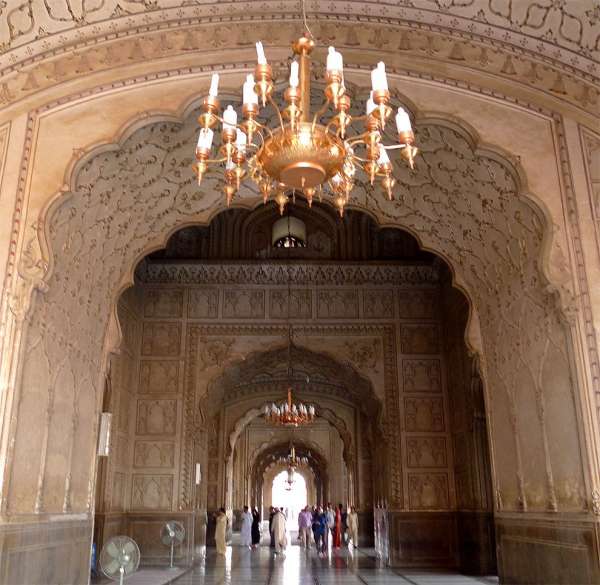 Applaud the author of the article!
Part of gigalist
Giga List:
The most beautiful trips in Pakistan
Pakistan as one of the most mountainous countries in the world with beautiful highland nature offers the most beautiful trips,… continue reading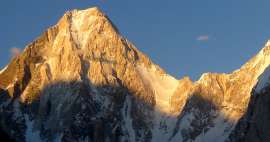 Thanks!
Have you been there? Write a review of this place
Already rated by 0 travelers