A trip to the south-eastern tip of Kefalonia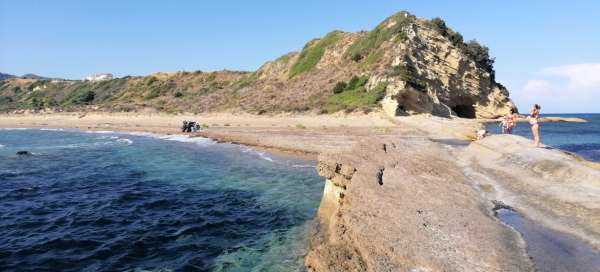 At the very southeastern tip of Kefalonia you will find the long beach of Mouda. It is interesting in that, unlike pebble beaches, of which there are most on Kefalonia, this one is sandy. You can also take a walk along the beach to the rock at the very end of the island. There are nice views of the highest mountain of Kefalonia from here
Kaminia beach
The easiest way to get to Kaminia and Mouda beach is by road from Ratzakli village. The northern part of this long beach is called Kaminia and there are several sunbeds with umbrellas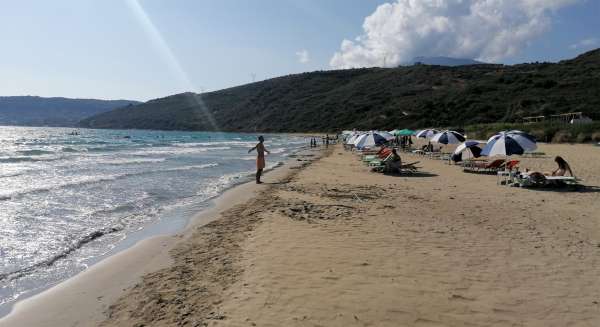 North end of Kaminia beach
From the organized part of the beach, you can go a few hundred meters north to the large boulders. The other end of the beach can be seen far on the horizon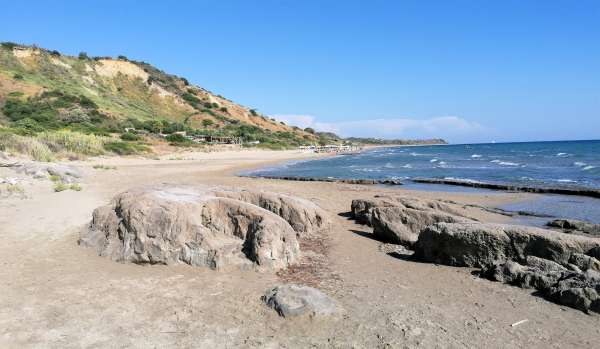 Mouda beach
If you go to the other side after a while you will reach the Marina Bay Hotel and another organized beach. From there, the beach is called Mouda.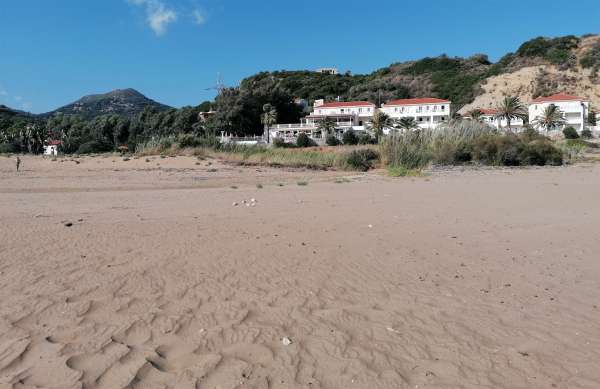 The road to the end of the beach
Although the beach is sandy, there is a strip near the water where the sand does not fall and you can run comfortably. You will also find demarcated places with clutches of turtle eggs. We are slowly approaching the end of the beach. Expect about two kilometers one way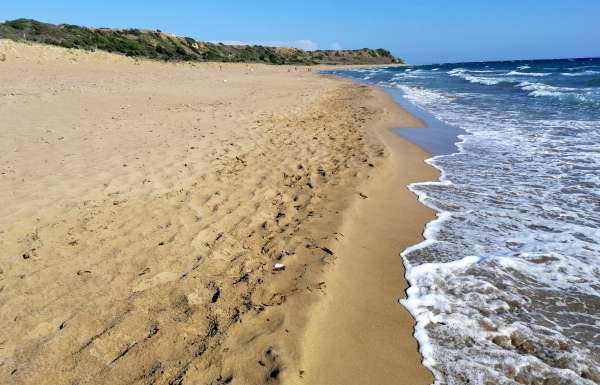 View of Mount Ainos (1,628 m)
The closer you get to the end of the island, the better the view of the surrounding hills, led by the island's highest mountain, Mount Ainos (1,628m)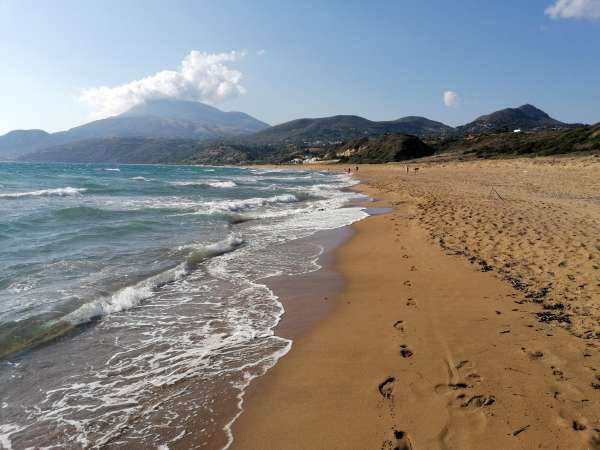 End of Kefalonia
We are finally here, at the very end of Kefalonia. The wind here is strong and the sand stings the skin. On the cliff in front of us is a lookout to which the trail leads inland.
A cave in a cliff
The cliff itself is interesting – weathered by wind and water. You will also find small caves in it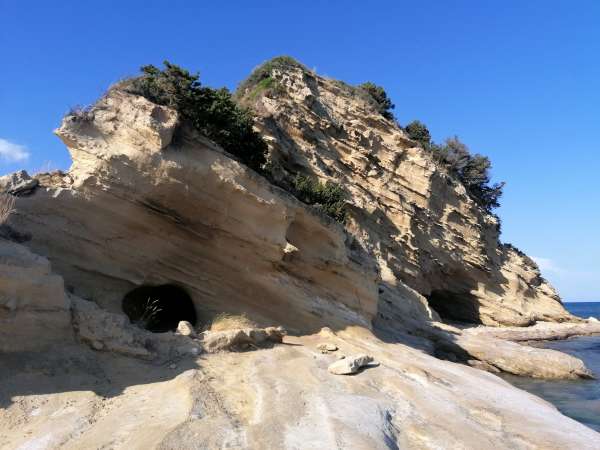 Path along the cliff
In theory, you can continue further along the cliff, but you need some good water shoes. Roughly 500 meters further, Spithi beach begins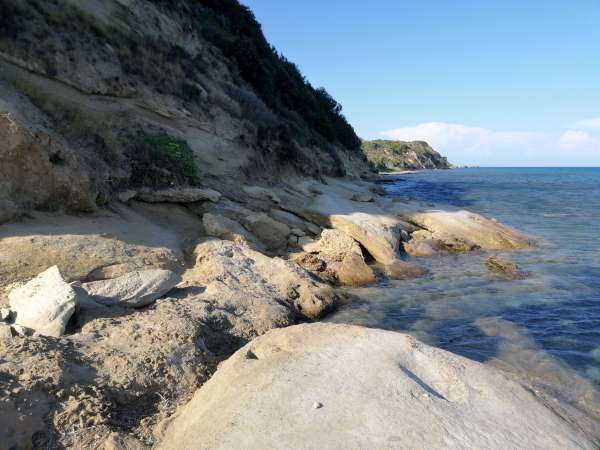 Applaud the author of the article!
Articles nearby
Part of gigalist
Giga List:
The most beautiful trips to Kefalonia
Kefalonia offers some of the most beautiful beaches in the Mediterranean, so most of the trips you take here will definitely be… continue reading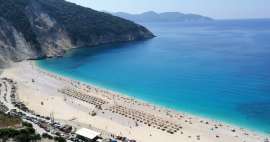 Thanks!
Have you been there? Write a review of this place
Already rated by 0 travelers