Breathtaking cruise in a cave with a sunken ceiling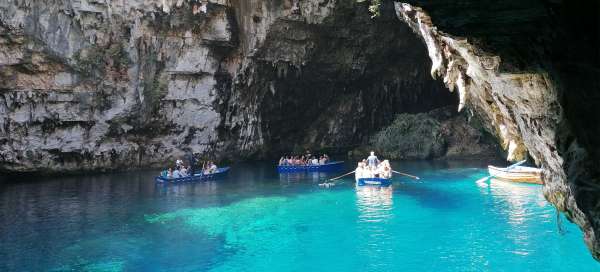 A short distance from the town of Sami (3 km) you will come across one of the greatest natural wonders of Kefalonia – the Melissani cave lake. A short boat ride on a lake with absolutely amazing blue water awaits you here. Expect, however, that there will be a lot of people here, because Melissani is what every visitor to Kefalonia wants to see
Descent through the tunnel to the lake
There is a fairly large parking lot near the cave, where there is relatively high traffic. The visit to the cave is relatively short, so someone is always coming and going. After paying the entrance, you will descend through the tunnel to the lake (there may be a queue of people waiting for the boats). But waiting in the cool of a cave is certainly more pleasant than outside in the sun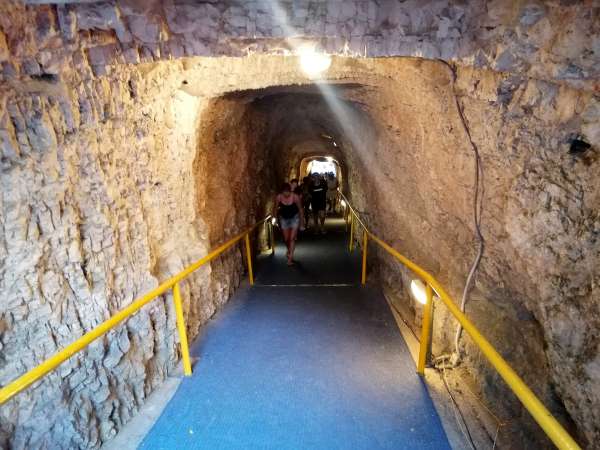 Boat trip in Melissani
Since almost the entire cave is flooded, the only possible way to explore it is by boat. At the end of the tunnel, there is a jetty ready, from where one sets off on a short cruise through the cave.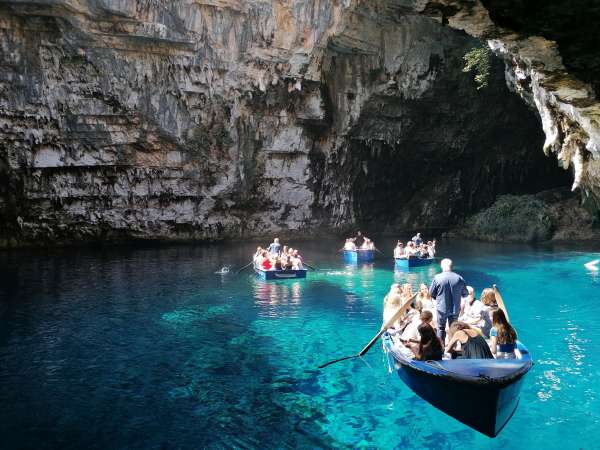 Amazing water color in Melissani
Thanks to the partly sunken ceiling, the sun shines into part of the cave and this colors the water in a wonderful shade of blue.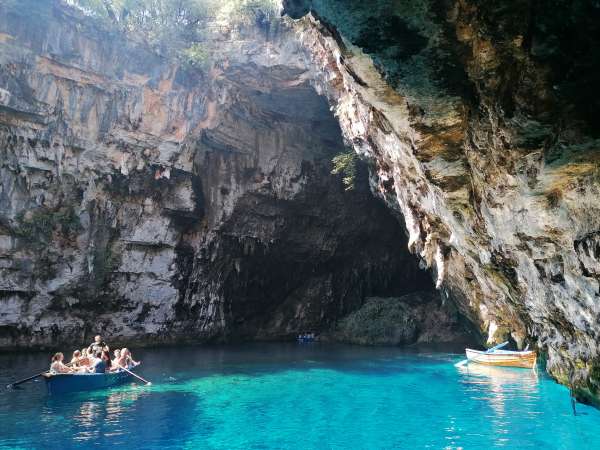 Fallen ceiling in Melissani
The cave once had a huge dome, which changed significantly after the roof collapsed. You can also see a railing at the top with a certainly beautiful view from above, but the way there is now officially closed.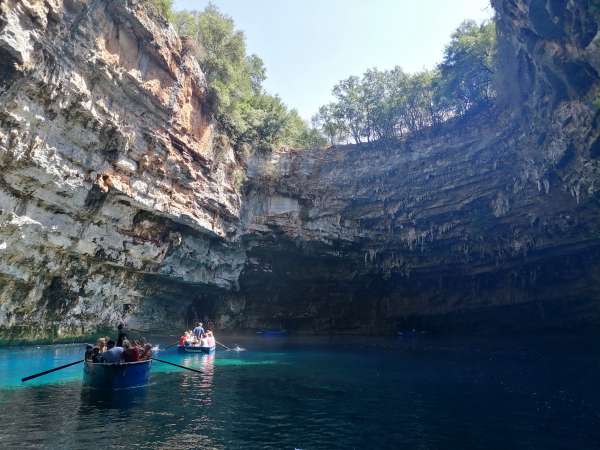 Cruise to the closed part of the cave
After swimming across the lake, we approach the part of the cave where the ceiling is still there. The channel into it is narrow and shallow, so the boat captains cannot push themselves with their paddles and move the boat using a rope on the rock.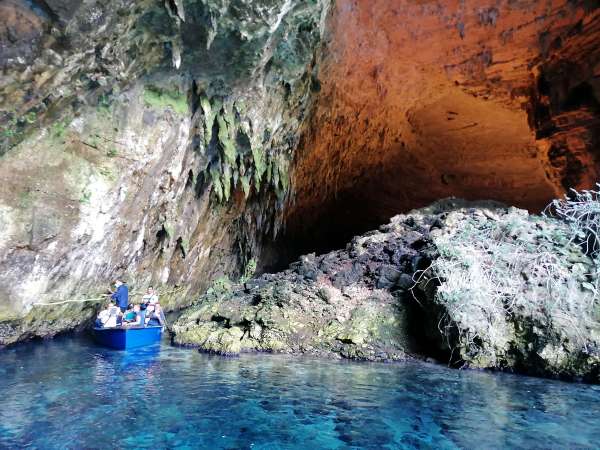 Closed part of Melissani cave
Even the part with the ceiling has its charm. It is nicely lit and you will definitely hear some rumors from the guides about what monsters live here. The tour of the cave lake is short and quite commercial, but still worth it.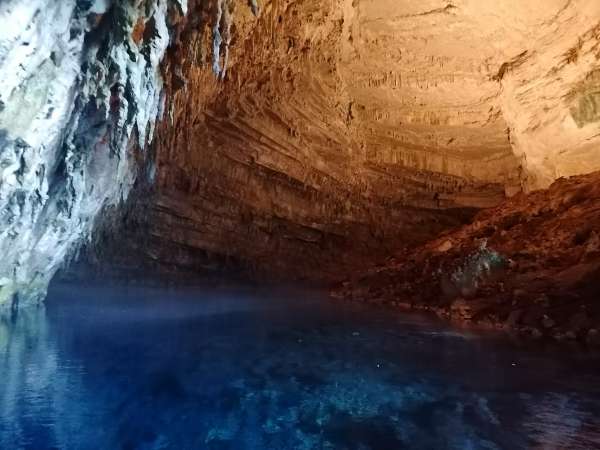 Applaud the author of the article!
Part of itienary
Article:
Trip to Sami and surroundings
Sami is one of the three larger cities on Kefalonia. It lies roughly in the middle of the east coast of the island. There are… continue reading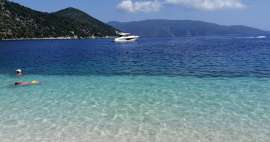 Thanks!
Have you been there? Write a review of this place
Already rated by 0 travelers