Trip to the center of the east coast of Kefalonia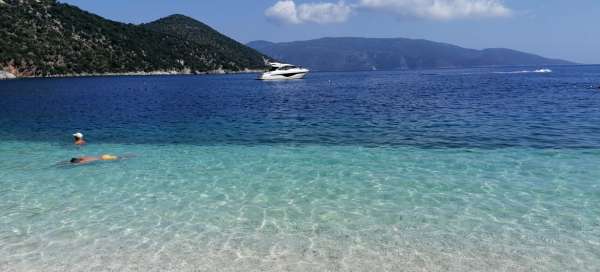 Sami is one of the three larger cities on Kefalonia. It lies roughly in the middle of the east coast of the island. There are three major Kefalonian attractions in its vicinity: Melissani Cave, Drogarati and the beautiful Antisamos Beach. In addition, there are also a few smaller attractions worth visiting. The whole area is ideal not a day trip.
Themselves
In the very center of the area – Sami, there is not much to see. There is a church and a port from where you can take a trip to the neighboring island of Ithaca. To the west of the city is Karavomilos beach. Through the city, but you will definitely have to drive if you want to visit the beautiful beach of Antisamos
Part of itienary
Article:
Trip to Antisamos beach
The most beautiful beach in the east of the island of Kefalonia is certainly Antisamos, unfortunately it is also the most… continue reading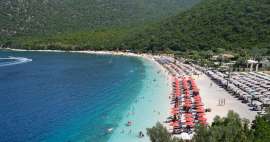 A cave to the west of Sami
Another reason to go to the Sami area are the two famous local caves: Melissani and Drogarati. Each is completely different, so it's worth visiting both. Melissani is to the northwest of the city and Drogarati to the southwest.
Part of itienary
Article:
Melissani cave lake tour
A short distance from the town of Sami (3 km) you will come across one of the greatest natural wonders of Kefalonia – the… continue reading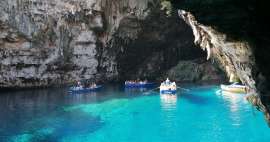 Part of itienary
Article:
Excursion to Drogarati Cave
Drogarati Cave is considered the most beautiful cave in Kefalonia. In addition, its cave dome is the largest in all of Greece.… continue reading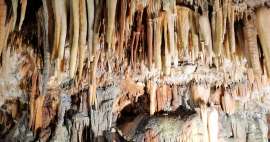 Other possible trips around Sami
Lake Karavamylos: You can find this a little west of Sami. There is a small lake separated from the sea by only a short isthmus. Another attraction here is the Neromylos watermill. There is also a church, a bell tower and a tavern High on the hill above Sami are the ruins of a castle (Paliokastro) and a monastery (Agio Fanentes). Both accessible via a narrow road
Applaud the author of the article!
Thanks!
Have you been there? Write a review of this place
Already rated by 0 travelers