Swimming in the southeast of Kefalonia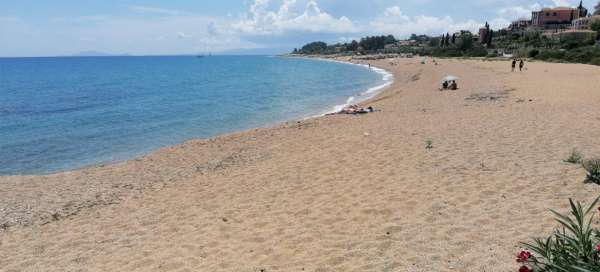 The visitor center of southeastern Kefalonia is the small town of Skala, which is adjacent to an almost three kilometer long sandy beach. Kefalonia is famous for its beaches with tiny white pebbles, but it is here that you will find golden sand. The small town of Skala itself has a small, picturesque center where all the tourist life gathers in the evening.
Nautilus Tavern
It could be said that the northern beginning of Skala beach starts below the well-known Nautilus tavern, but it is already considered a separate beach with the same name Nautilus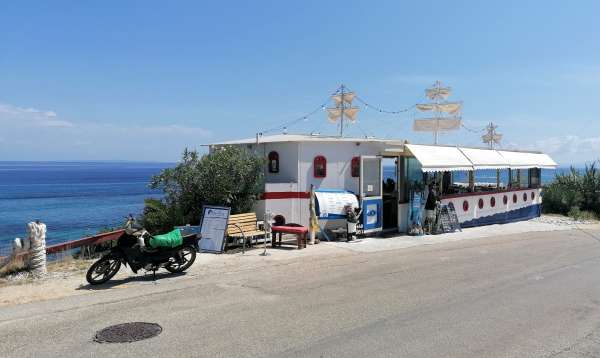 Nautilus Beach
There are stairs leading down to the sea from the tavern and it is also a nice view.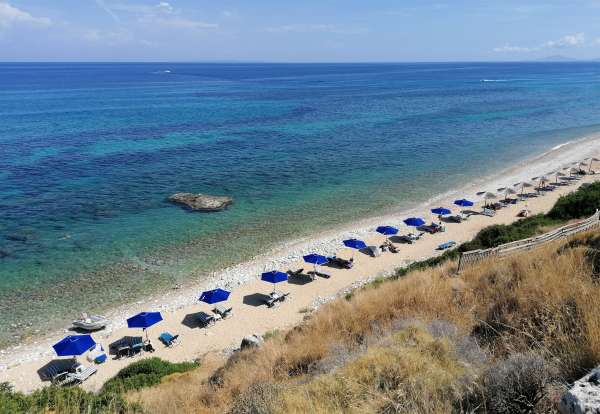 On Nautilus Beach
When you go down, you will find that the beach is more beautiful from the top than in reality. There are quite large stones here, so entering the sea is not entirely comfortable. Due to the fact that there are better beaches nearby, it is not possible to fully recommend this one.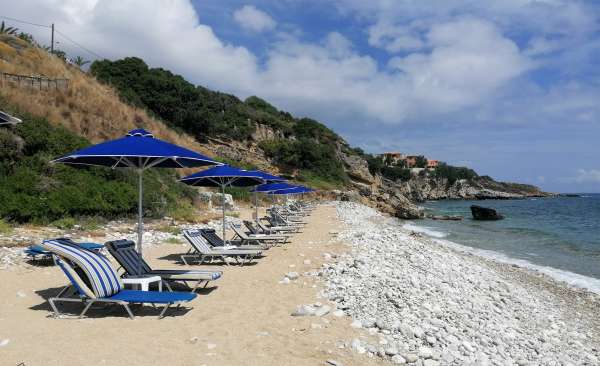 View of Skala beach from the north
If you continue further from the Nautilus Tavern, you will meet the rocky island and you are in the northern part of the Skala beach in Długhatan. Here there is already a comfortable sandy access to the water. This part of the beach is not organized and there are definitely no crowds. There is also a supermarket across the road where you can refill not only drinks.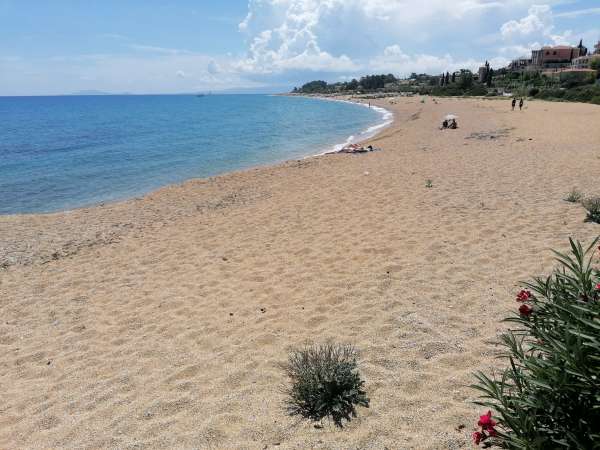 Central part of Skala beach
You can find the organized part of the beach basically right across from the city center. Due to the fact that the beach is really wide and long, you won't feel overcrowded here either.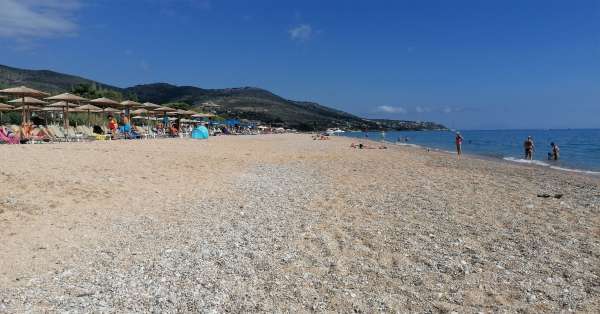 The most beautiful part of Skala beach
The most beautiful part of the beach is located at its very southern end. Here the rock cliff approaches and the fallen stones give it an interesting look. At the same time, there is always good swimming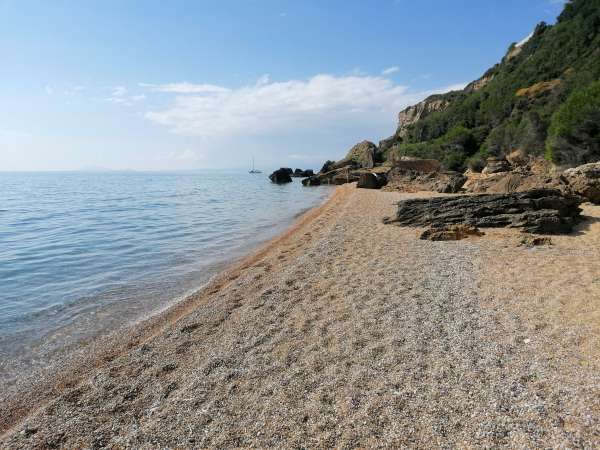 Private beaches
Between the large boulders you will find tiny private beaches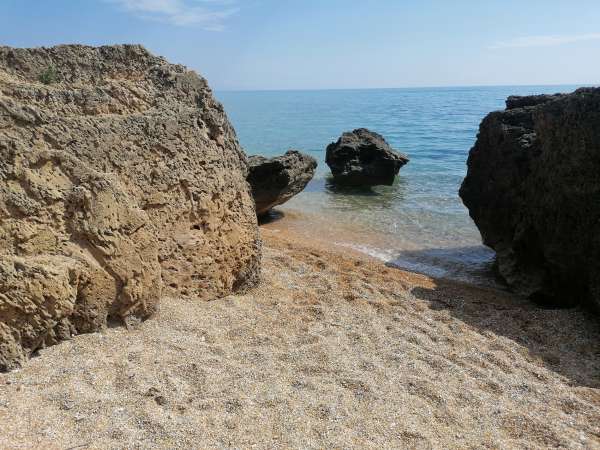 View of the southern end of the beach
From the cliff there is also a beautiful view of this most beautiful part of Skala beach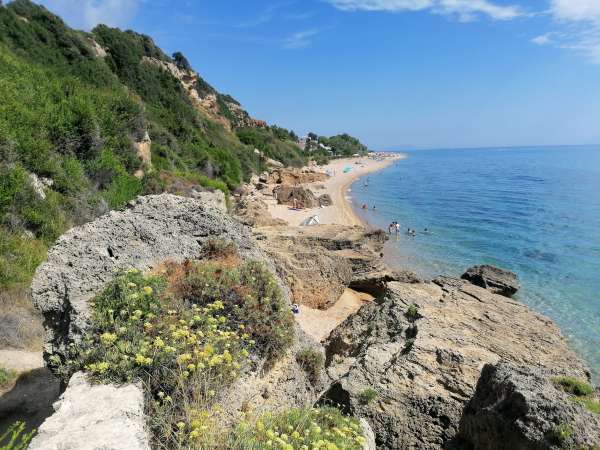 Square in Skala
In the evening, it is definitely worth going to the center of Skala. First you come across a large square with trees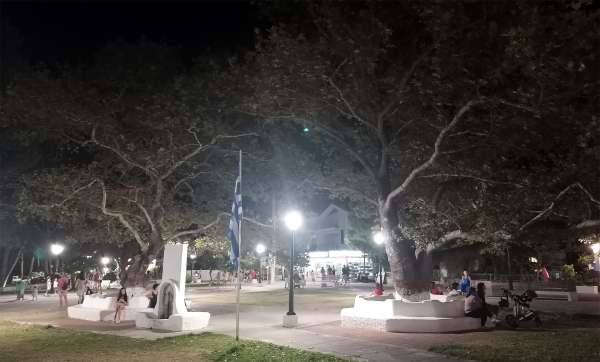 The main street in Skala
The main street leads from the square, where it comes alive in the evening – one tavern next to another, supermarkets and souvenir stalls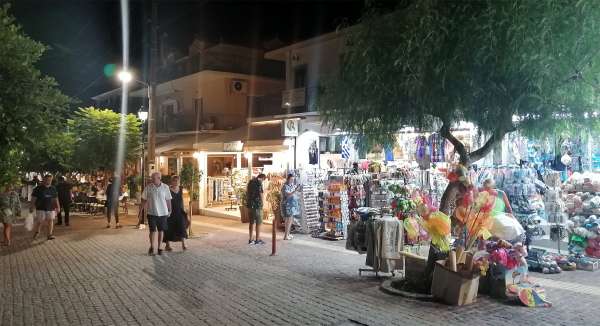 Church in Skala
You won't find any monuments here – the most important building is a nice church.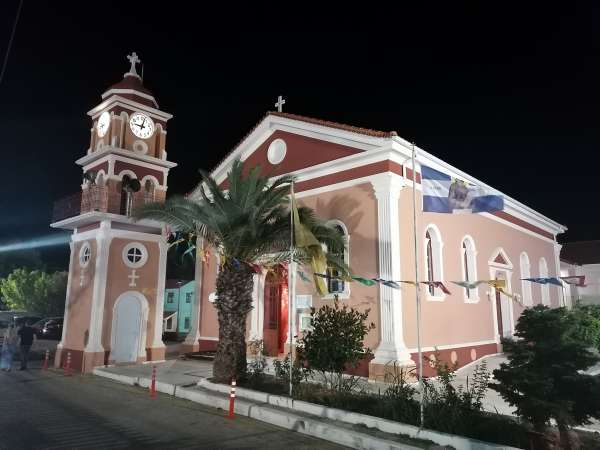 Applaud the author of the article!
Thanks!
Have you been there? Write a review of this place
Already rated by 0 travelers