Trip to the most famous beach of Kefalonia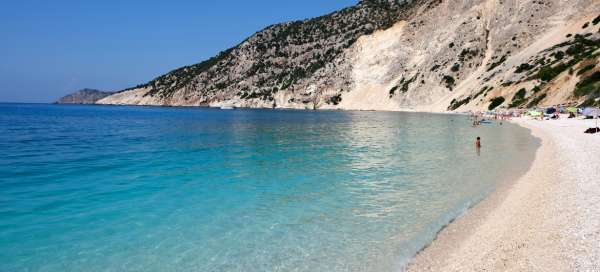 Myrtos is undoubtedly the most famous beach in all of Kefalonia. You can find it on the northern part of the island. The beach is famous for its amazing water color and snow-white small pebbles. Apart from the beach itself, the views on it are also interesting. Both from the access road and from the road leading towards Assos. There is also a small cave on the beach.
The most famous viewpoint of Myrtos beach
The most famous view of Myrtos is from the road to the village of Assos. It is located just before the bend. The parking space is relatively large, but even so, be careful not to run over someone.
Second view of Myrtos
The second nice view of Myrtos is on the descent to the beach in the first sharp bend.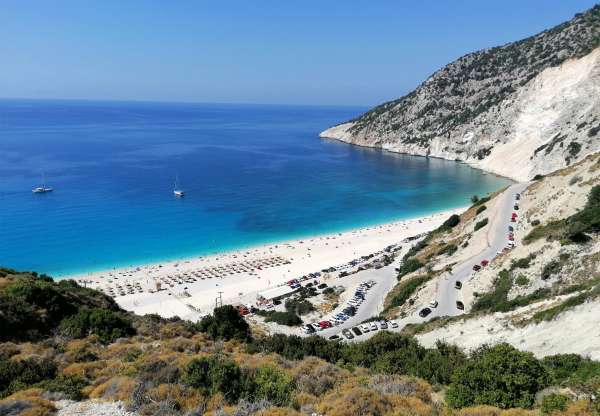 The third view of Myrtos
The third vantage point is at the winding road directly above the beach. It may happen that you can't find a place near the beach and you have to park relatively high above it.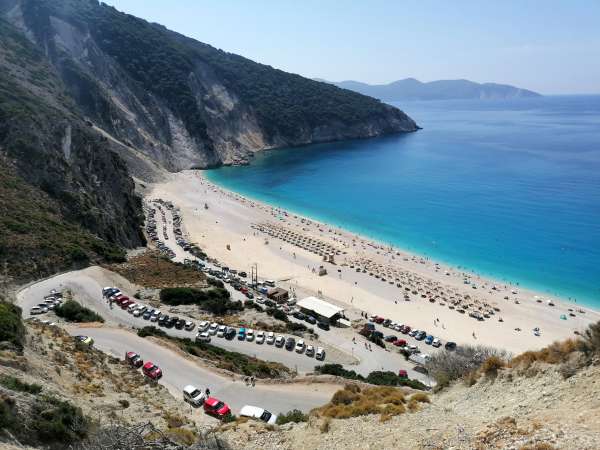 On the beach of Myrtos
The beach is really amazing for swimming – tiny white pebbles, sea with amazing color.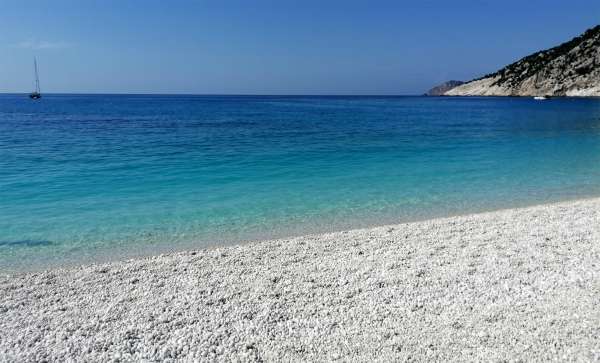 The southern part of Myrtos beach
The busiest part of the beach is roughly in the middle opposite the parking lot, where there is a large organized section with sunbeds and umbrellas. In the southern direction, the beach is significantly looser.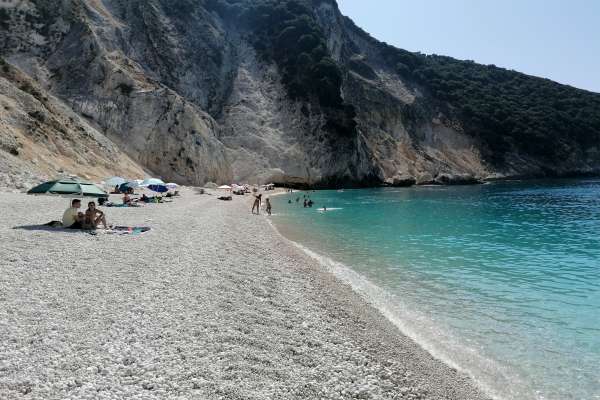 View from south to north
With this view, you don't even feel like you're on one of the busiest beaches on the whole island.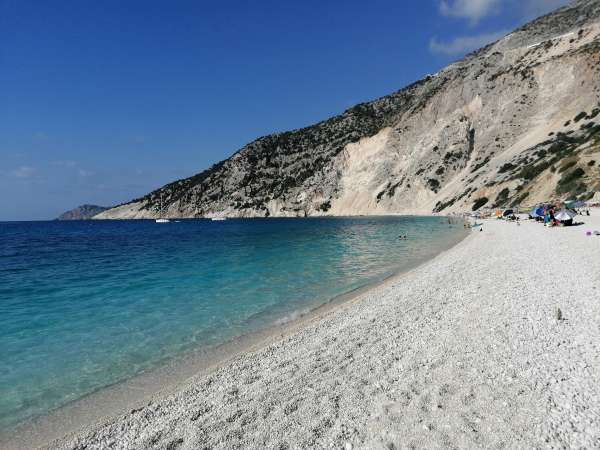 A cave at the southern end of Myrtos beach
At the very southern end of the beach is the entrance to the cave. It is forbidden to enter it because just above it there is a steep slope on which stones sometimes roll down. So the cave itself is not dangerous, it's just a good idea to look up the slope before entering to see if something is falling down. But it takes a bit of stupidity to lie under that rock on a blanket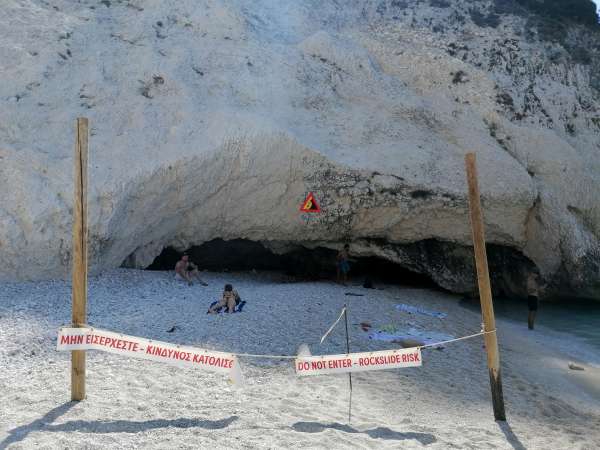 Tandem paraglide
There are lots of paragliders floating above the beach. It is also possible to order a tandem skydive.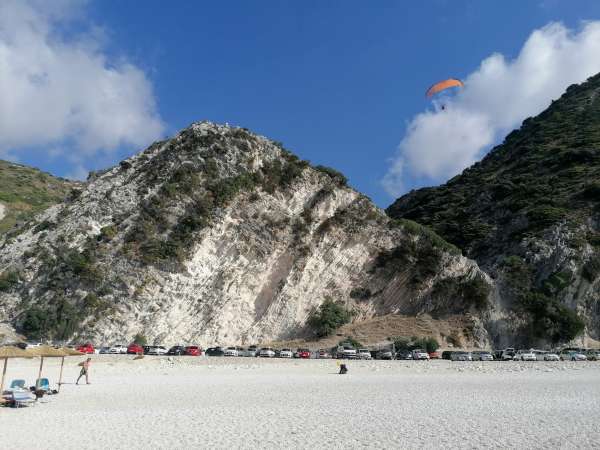 The northern end of Myrtos Beach
If you head north, you'll find that it's not so good for swimming here. There are quite a few boulders in the water.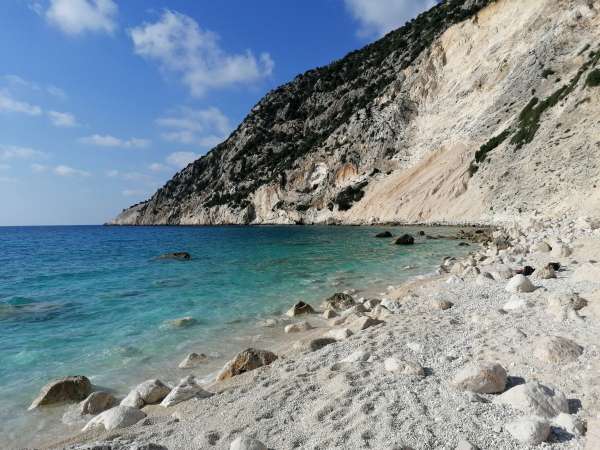 Applaud the author of the article!
Thanks!
Have you been there? Write a review of this place
Already rated by 0 travelers