A village with many attractions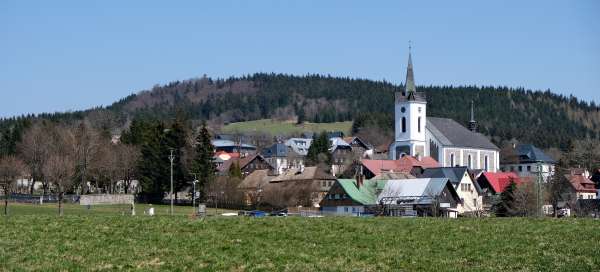 Příchovice (820m) (part of Kořenov) is a mountain village located at the very eastern end of the Jizera Mountains. They lie below the peak of Hvězda (959m), which already falls into the Giant Mountains. Together with Kořenov, it is an interesting starting point for many nice hikes. The dominant feature of the village is the church of St. Welcome. Beneath the village lies the area dedicated to Jár Cimrman, where there is, for example, the Lighthouse lookout tower and a museum.
View of Příchovice from above
A nice view of Příchovice is "from the mountain" from the alley to Štěpánka, which borders the so-called "Old Road"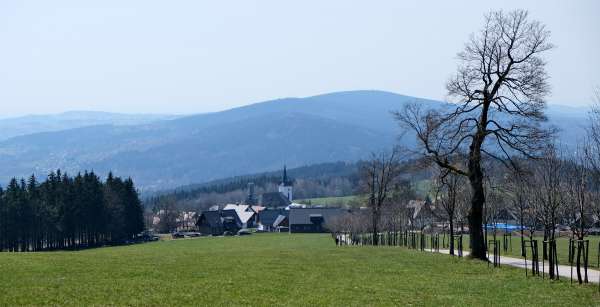 Center of Příchovice
The center of Příchovice is a picturesque semi-trailer with a children's pla­yground. There is also the local biggest monument, the church of St. Welcome from the 19th century.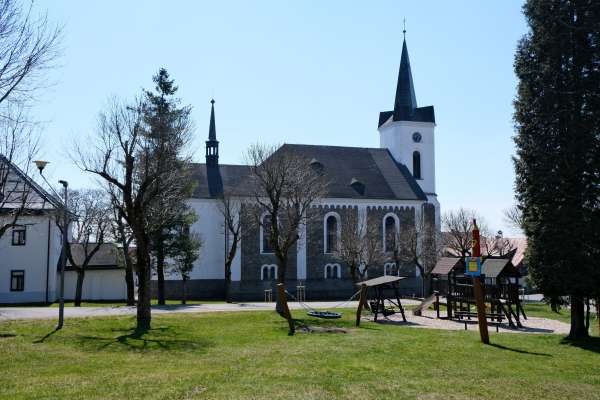 Statue of the Virgin Mary in Příchovice
In the village there is also a reconstructed statue of the Virgin Mary and a municipal well where drinking water can be tapped.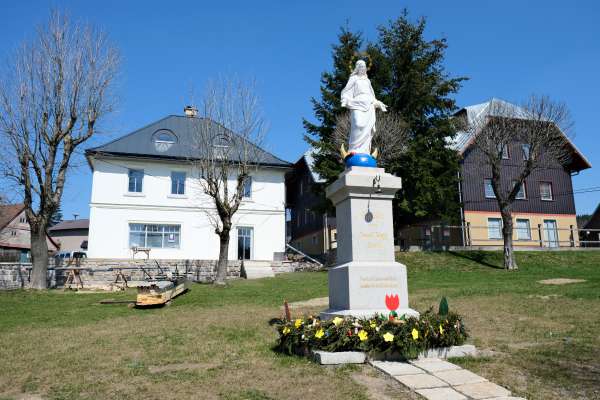 Historic corner of Příchovice
We continue along the tourist trail around nicely renovated buildings – in general, the whole village looks very well maintained.
Cemetery with a chapel
At the end of Příchovice is a municipal cemetery with a chapel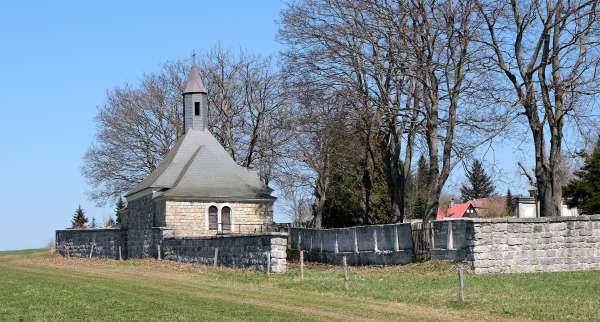 Pantovice from the tank
There is also an interesting view of the village from the water reservoir serving the local U Čápa ski area. There is also a large parking lot for visitors a short distance from the reservoir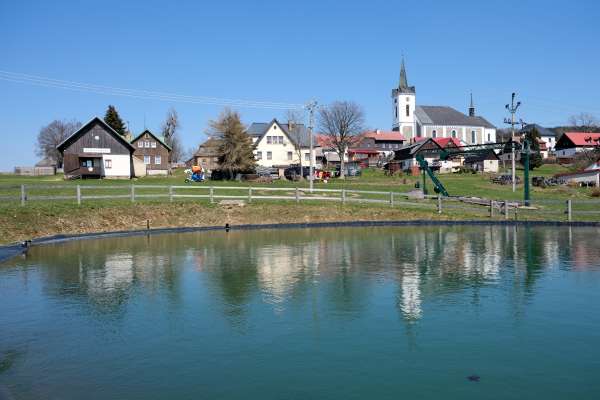 View of the region from Příchovice
From the ski resort there is also a nice view of the surrounding landscape, of the valley of the Rejdický stream.
U Čápa - guesthouse and restaurant
The center of this area "below the village" is the guesthouse and restaurant U Čápa. In its surroundings there is a children's pla­yground, disc golf and the famous Fairytale Path, so there are really a lot of families with children.
Of course, there are many other options for accommodation in Příchovice. A good price-quality ratio is, for example, at Apartment Kunst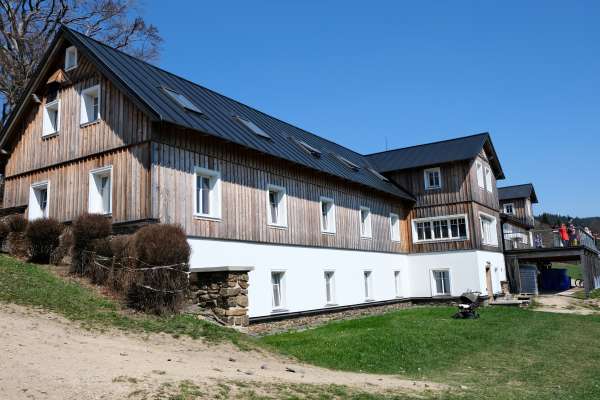 Příchovice Lighthouse lookout tower
The Jára Cimrman Lighthouse lookout is another attraction of this area. The entrance fee includes the museum of Cimrman's time.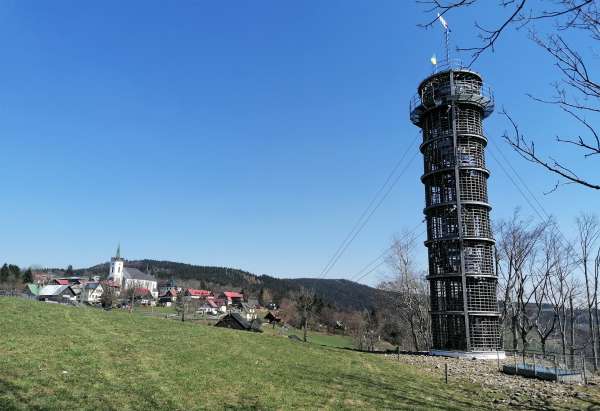 Applaud the author of the article!
Articles nearby
Thanks!
Have you been there? Write a review of this place
Already rated by 0 travelers