The view from the Štěpánka lookout tower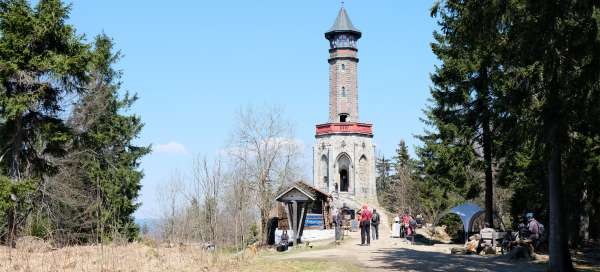 Hvězda (959m) lies at the very western end of the Giant Mountains. It is a well-known tourist stop only because the picturesque Štěpánka lookout tower stands on top of it. The lookout tower was built at the end of the 19th century and is 24 meters high. There is a beautiful view mainly of the Jizera Mountains. The ideal starting point is the village of Příchovice or Kořenov
Hvězda mountain hut with restaurant
Right next to the old road and the turnoff for the short and final ascent to Hvězda, there is a restaurant of the same name, where you can of course have refreshments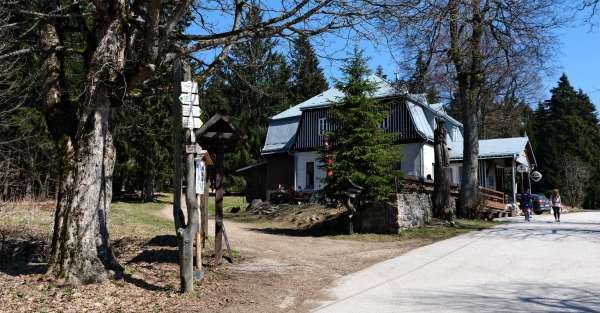 Under Stepánka
From the restaurant, it is not even 300 meters to the top of the hill (only 35 meters elevation). The lookout tower is picturesque at first glance, but its silhouette shows that it is quite cramped. Hazelnuts are bought at the snack stand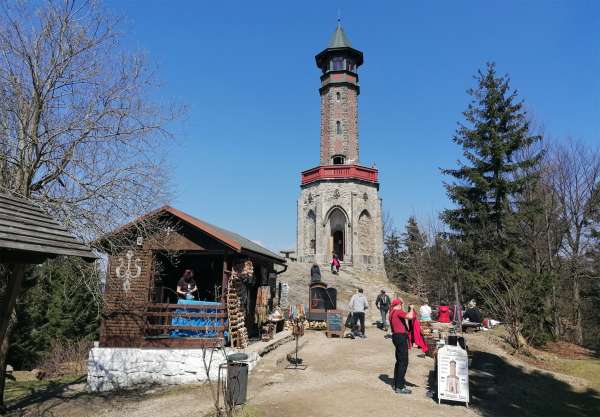 View of the Jizera Mountains
The most beautiful view from the observation tower is to the northwest. Directly below you lies the mountain village of Kořenov. In the distance you can see the Jizera Mountains with the Souš water reservoir.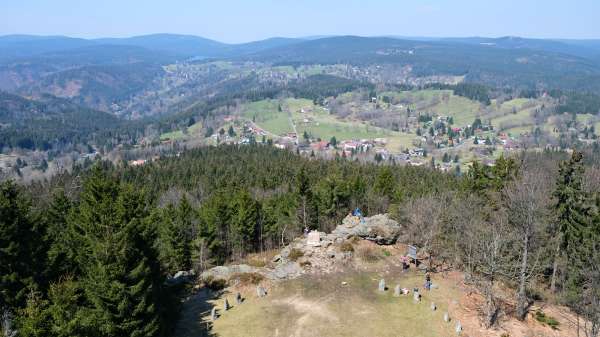 View of the Giant Mountains
There is also an interesting view of the Giant Mountains and their forested western part. The highest mountains of the mountain range, including Sněžka, can be seen on the horizon.
View of Tanvaldský Špičák
To the west, you can see another hill with a lookout tower – Tanvaldský Špičák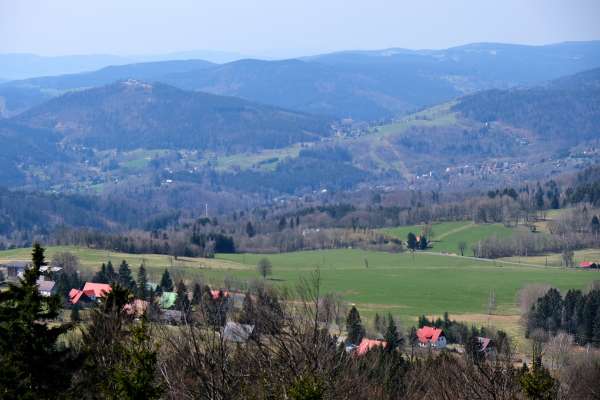 View of Ještěd
The Ještěd ridge can be seen far to the east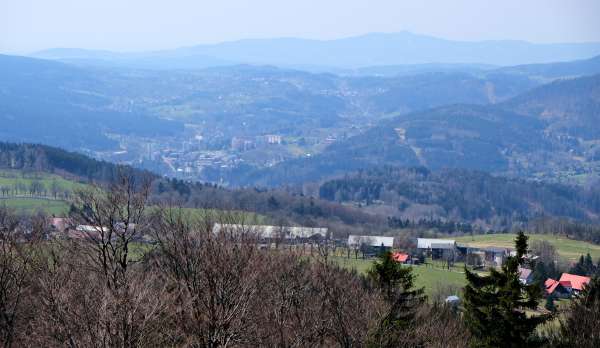 View of Příchovice
Directly below us is the village of Příchovice, then the Černostudniční ridge stretches further on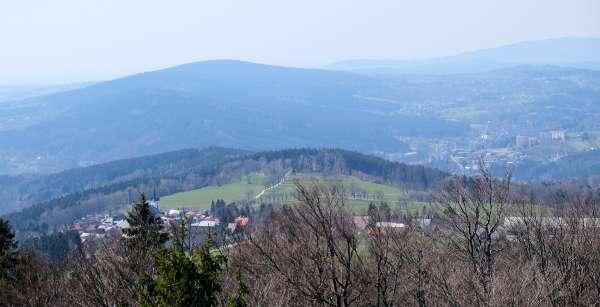 Rocks below the top of Hvězda
Just a few meters from the observation tower, there are several rockeries (also with a limited view), where you can relax or have a snack. A controversial monument to German soldiers was located here.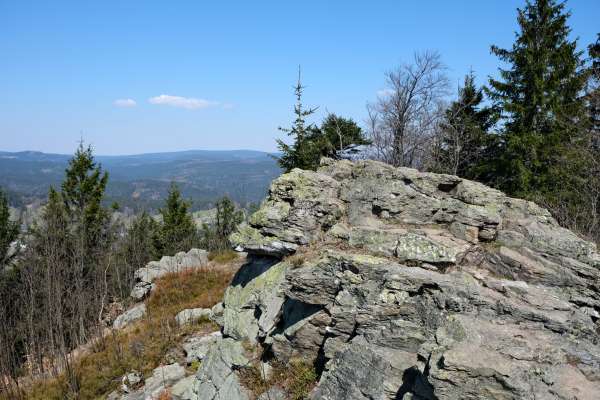 The Štěpánka lookout from the other side
From the other side, the observation tower is perhaps even more picturesque. This whole area between the Jizera Mountains and the Krkonoše Mountains is very beautiful with lots of tourist cycling routes. The most famous starting points are Kořenov and Příchovice. There are a number of options for staying in guesthouses or cottages. The most famous place, often sold out, is the Wellness hotel V Nebi .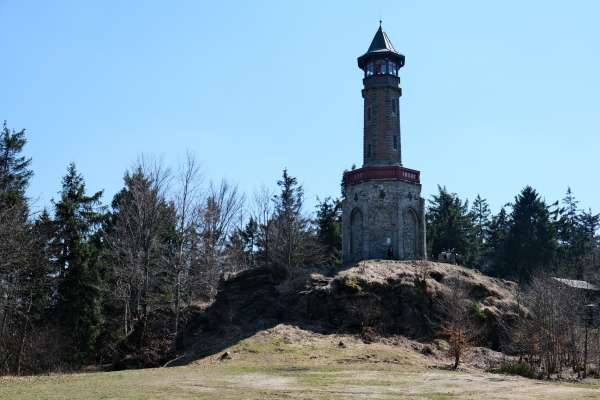 Applaud the author of the article!
Articles nearby
Thanks!
Have you been there? Write a review of this place
Already rated by 0 travelers