Castle on the river Kamenice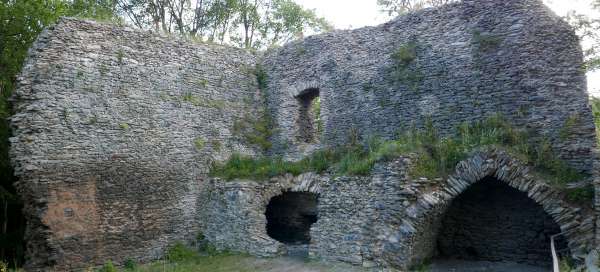 On a rocky promontory, high above the river Kamenice, you will find an interesting ruin of the Návarov castle. To this day, only parts of the walls and half of the castle's own core have been preserved. You can reach the ruins along a green hiking trail connecting the river Kamenice with the Návarov chateau
Návarov Castle
The most common starting point for a tour of the ruins of Návarov Castle is a crossroads near the castle of the same name (usually inaccessible to the public). Three roads and two marked trails intersect here.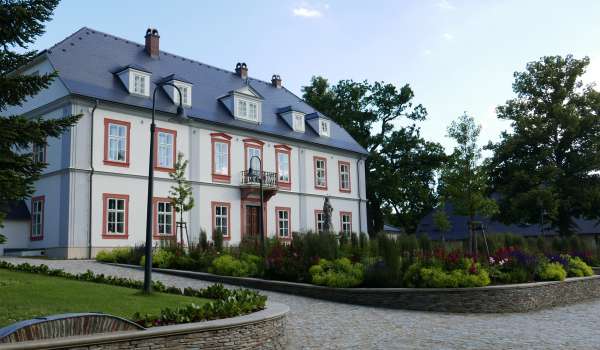 Silhouette of a ruin
From the chateau you can go to the ruins either along the green marked route or along a slightly shorter unmarked footpath. It is only 200 meters through the forest before the silhouette of the ruins appears in front of you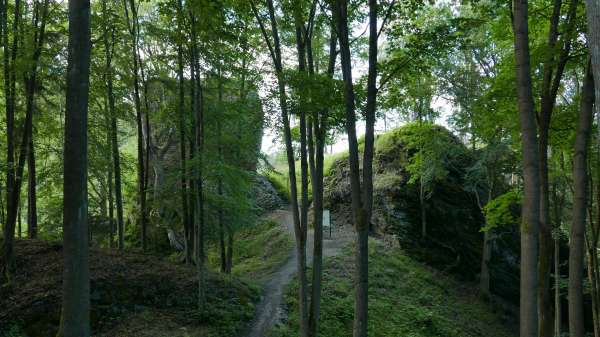 Surroundings of the ruins
Before you go inside the castle, it is worth exploring its surroundings. You will find nice rocks, remnants of walls and towers, but be careful not to fall from the steep slopes down to the river.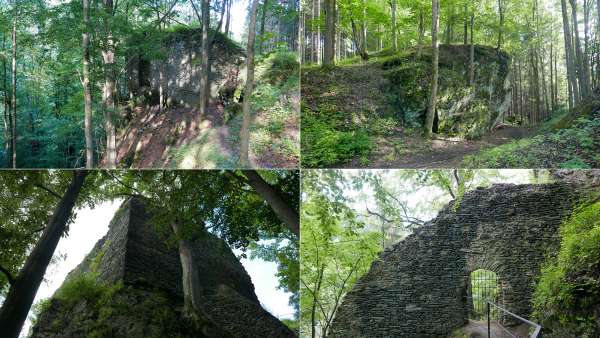 Ruins of a castle
The castle was not definitively demolished during a siege, but by order of Emperor Ferdinand III. – It's a pity, but it still has its charm here thanks to the lush vegetation and the surrounding rocks
Castle core
Only one massive wall remained from the very core of the castle. Otherwise, there is a grassy patch, as made for a romantic night. An ideal place for a snack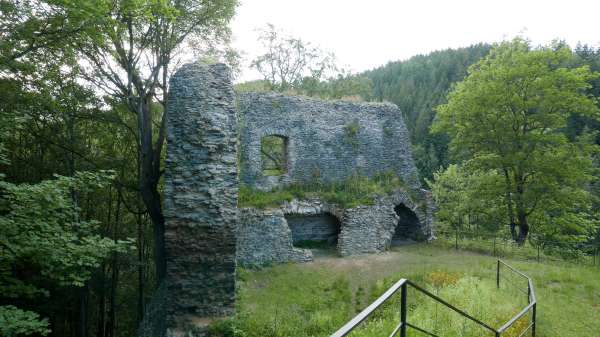 Back at the Návarov chateau
Where to go after a tour of the castle? Most of them probably don't come here just because of the ruins and it's more of a stop for a longer hike. Most of them continue along Kamenice either to the north or south. You can also go on the yellow to Bozkovice or on the green to Vysoké nad Jizerou
Applaud the author of the article!
Articles nearby
Part of gigalist
Giga List:
The most beautiful trips in the Giant Mountains
You may be surprised at how many beautiful trips and tours you can take in the Giant Mountains. There are many interesting towns… continue reading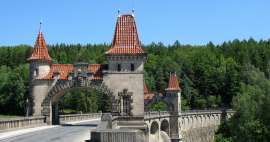 Thanks!
Have you been there? Write a review of this place
Already rated by 0 travelers