A walk under the Black Well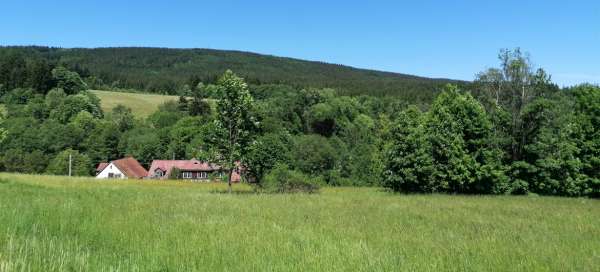 On the very southern edge of the Jizera Mountains, directly below the ridge of Černá studnice (872m), there is the former German village of Huť, now belonging to Pěnčín. The most famous local stop is the Goat Farm, where you can also find the Pěnčín Agricultural Museum. You can make a small walking circuit here, which we will describe now, or go directly to the Black Well.
Smelter
The Huť settlement is located in the valley of the Žernovník stream directly below the Černá studnice massif (you can reach the source of the stream directly by footpath). Before the Second World War it was a busy village with many services. After the expulsion of the Germans, its importance declined significantly and the nearby Pěnčín became the local center here.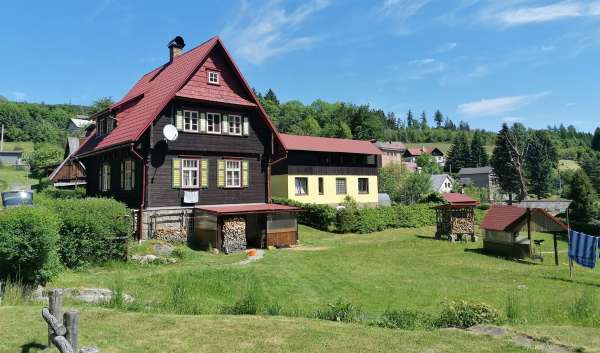 Cottages in Huti
Today, a number of original cottages have become recreational facilities. Some of them lie on the surrounding slopes in semi-secluded areas.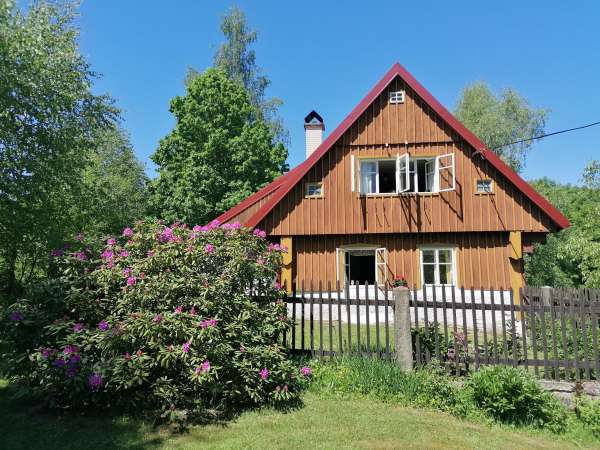 Vacated buildings in Huti
Unfortunately, some of the here, originally exhibition buildings, are still in a very bad condition, such as this house on the edge of the village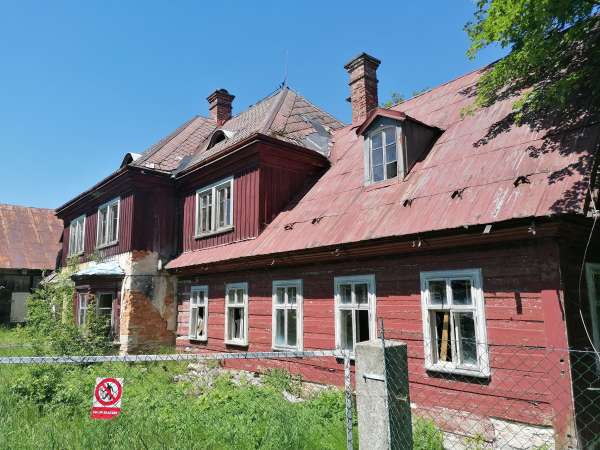 View of the Western Giant Mountains
We will start the walk along the road in the direction of Jistebsko. Soon we will have a beautiful view of the Western Giant Mountains and of course Černá Studnica.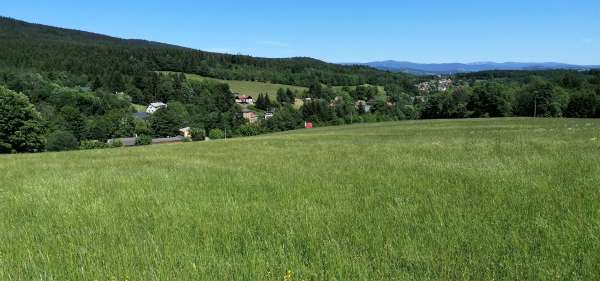 Old trail
From the observation meadow, we descend back down along an almost forgotten footpath surrounded by beautiful trees.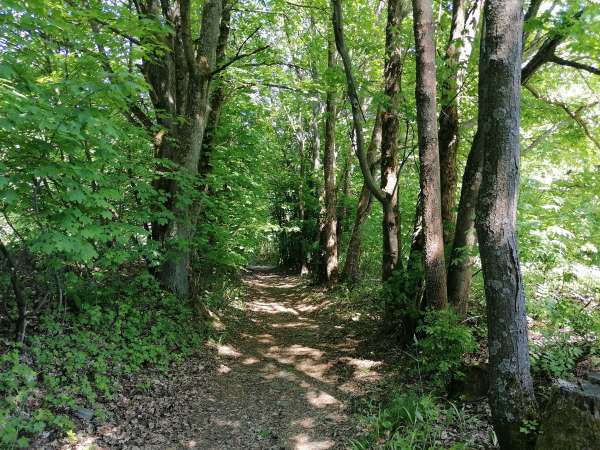 Former school building
Probably the most beautiful cottage in all of Pěnčín is the former school building.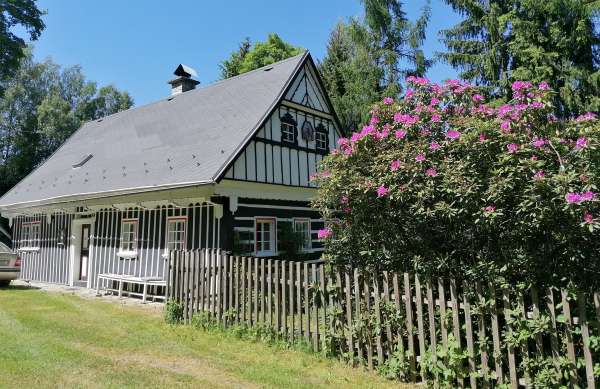 The pond in Huti
From the beautiful log cabin, we will take the footpath around the local pond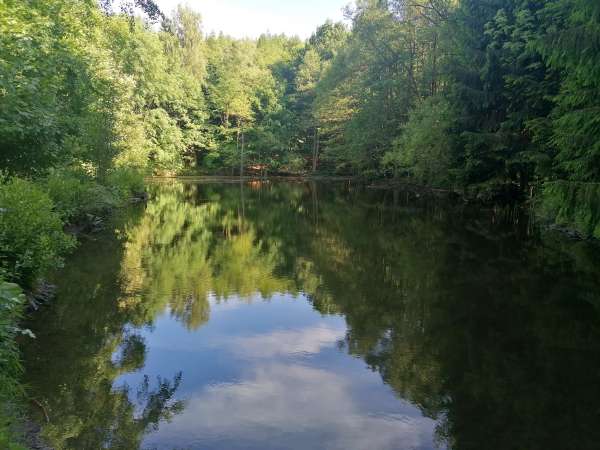 Huť Cemetery
Another point of interest is the local cemetery, which is largely full of abandoned graves – of the ancestors of displaced Germans. There is only a mother of restored tombstones.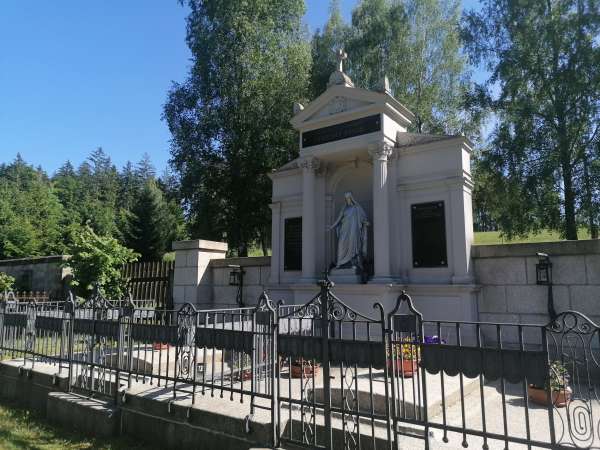 Pěnčín farm
We climb the hill and come to the biggest local attraction here – the Pěnčín farm. There is a summer terrace with refreshments "U Husy" and enclosures with animals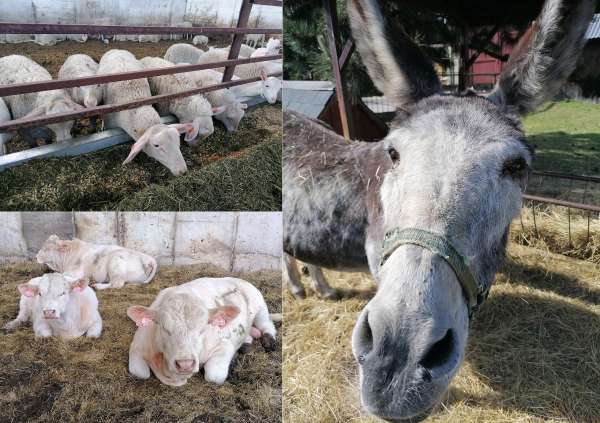 Pěnčín Agricultural Museum
Within the farm there is also an agricultural museum with a huge collection of agricultural machinery.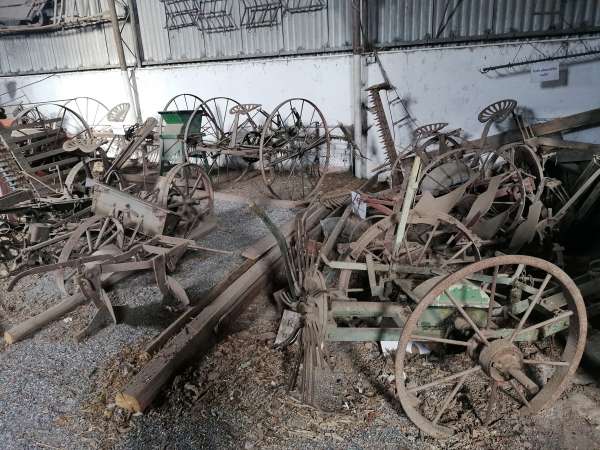 Beautiful view of Černá Studnica
In addition, there is a really beautiful view of the Černá Studnice ridge from the area.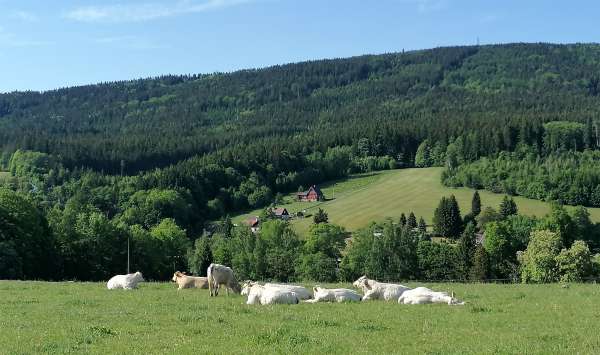 Applaud the author of the article!
Articles nearby
Thanks!
Have you been there? Write a review of this place
Already rated by 0 travelers