Rock lookout above Smržovka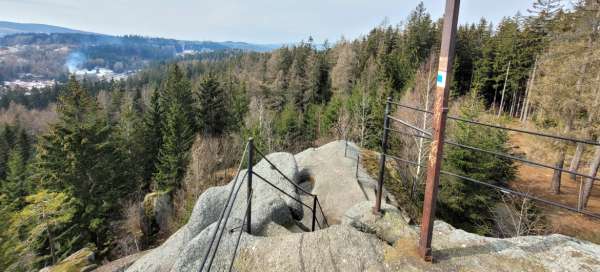 On the rock above the town of Smržovka in the Jizera Mountains, directly above the railway station, the rock lookout Finkův kámen rises. It is named after the Smržov industrialist Finke, who greatly contributed to the development of the town.
From the viewpoint, you can enjoy the view of the Jizera Mountains and the western Giant Mountains.
Lookout rock
In about a quarter of an hour's walk from the railway station in Smržovka, you can climb to an interesting rock lookout over the town.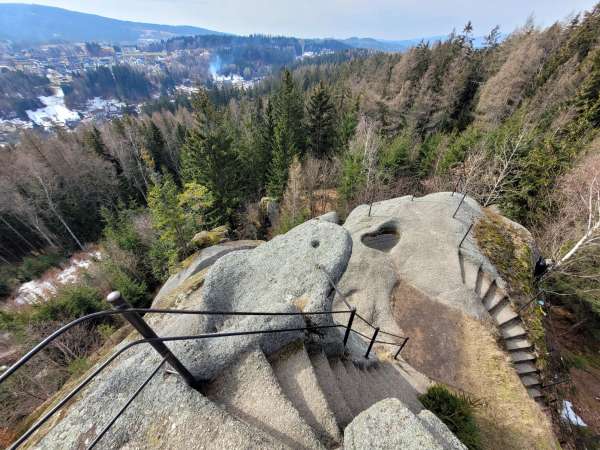 Rock wall
The rock wall is about 30 meters high and you can climb it by means of steps secured by a handrail.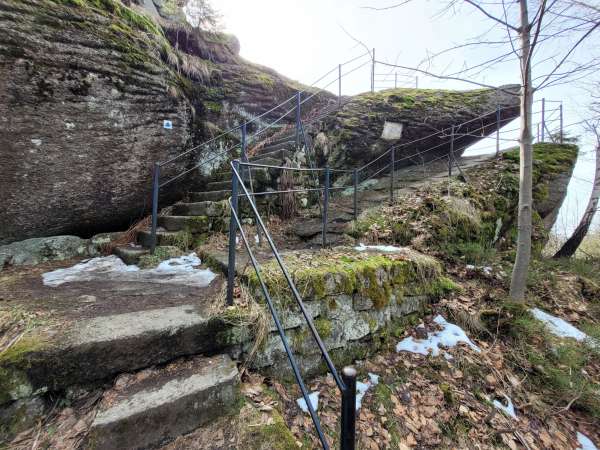 Lookout at the top
The platform at the top is equipped with a metal railing and offers beautiful views of the surroundings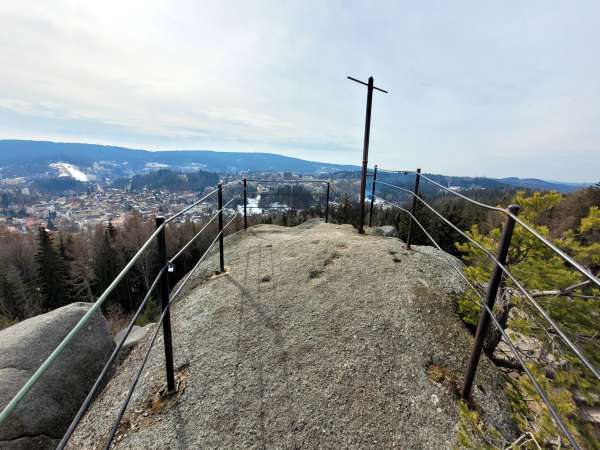 View of Smržovka
To the south, you can see the town of Smržovka and the Černostudniční rid­ge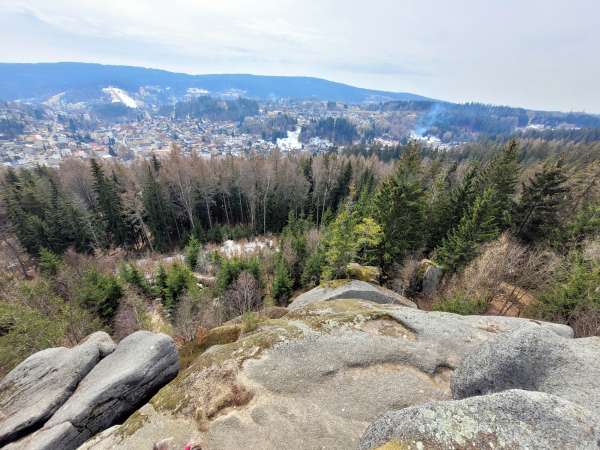 View of Tanvaldský Špičák
Tanvaldský Špičák and in the distance Harrachov and the western Giant Mountains can be seen beautifully in the eastern direction.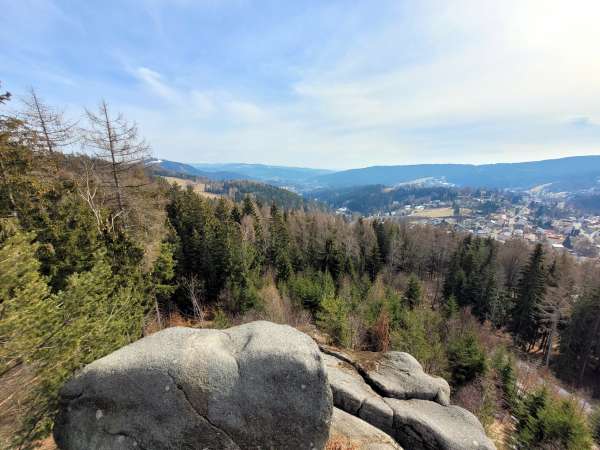 Rock bowls
There are several rock bowls on the platform below the top of the rock. The emergence of these geomorphological phenomena is surrounded by several local legends about supernatural forces. But the fact is that these phenomena arose gradually over the ages by the natural action of water, frost and wind. There are many similar "rock pots" in various places in the Jizera Mountains.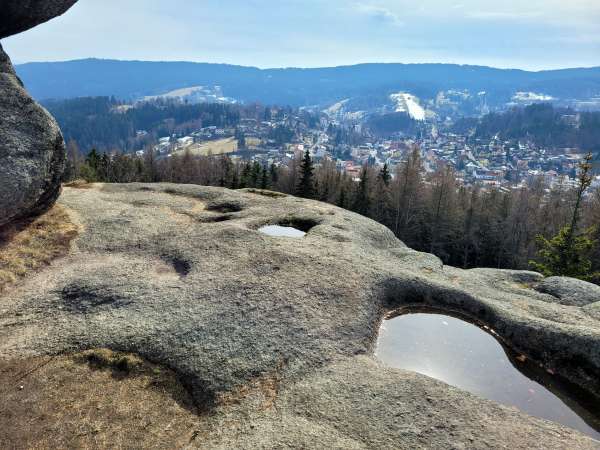 Devil's well
Under the rock overhang is the largest rock bowl called Čertova studánka. It is permanently filled with water and has a diameter of 130 centimeters and a depth of half a meter.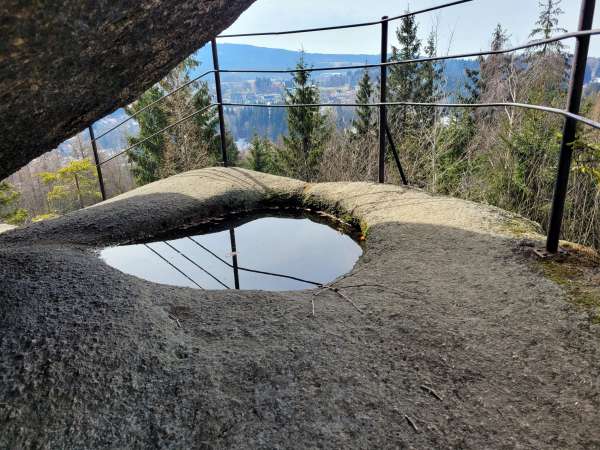 Applaud the author of the article!
Articles nearby
Thanks!
Have you been there? Write a review of this place
Already rated by 0 travelers