The ruins of the rock castle Vranov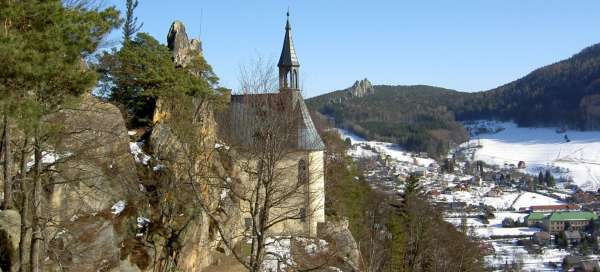 One of the iconic places of Malá Skála is the Pantheon, as the rock castle Vranov is also called. There are many rock caves built between sharp sandstone rocks. There is also a beautiful view of the Jizera Valley and the surrounding hills. The most famous building here is a chapel, which gives the place a nice atmosphere.
Chapel in the Pantheon
From the central car park in Malá Skála, it is about 600 meters to the entrance to the famous Pantheon rock castle. After passing the gate, a classic view of the local chapel awaits you. However, the famous views of it are from the surrounding hills, not from here.
View of Sokol and the Jizera valley
The chapel is freely accessible and from their windows there is a very nice view of the Jizera valley and the Sokol hill (562 m above sea level), which significantly exceeds it. you have almost the whole of Malá Skála in your palm.
Walk through the rock castle
The rock castle is located on a rocky ridge, so there are a number of stairs waiting for you.
Chapel
At the entrance to the castle you will receive a free paper guide to the castle with a description of each stop. One of the most important of these is the so-called prayer house.
Cave dwellings
As in other rock castles in the Bohemian Paradise, the original wooden buildings have not been preserved here. Only the so-called rock flats remained, small chambers carved in sandstone.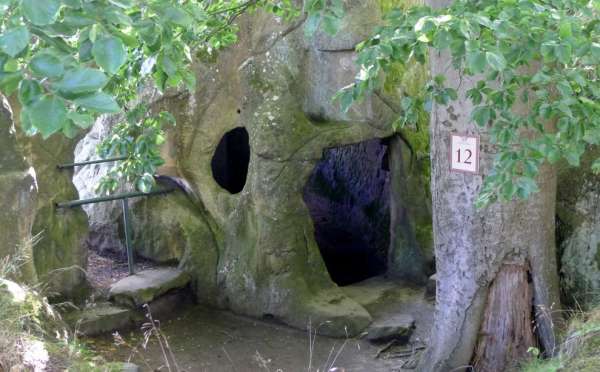 Ascent to the lookout at the cross
If you dare to climb a very steep staircase, you will reach the cross, the highest point of the rock castle. It is said that there used to be a watchtower here.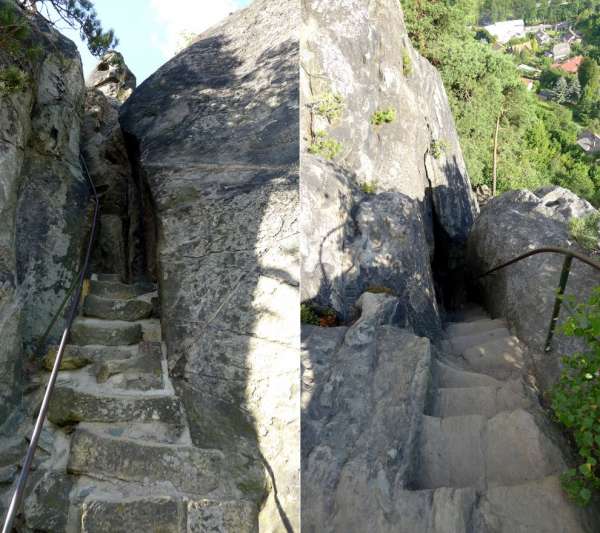 View of Kopanina
The view from the cross is really great. To the west you can see the whole Vranov ridge and Kopanina (657 m above sea level) on the horizon.
View of Mala Skala
The eastern view is also absolutely great!

View of the Dry Rocks
From the vantage point, you can also see Suché skály, which is very interesting in Czech conditions, lying on the other side of the Jizera.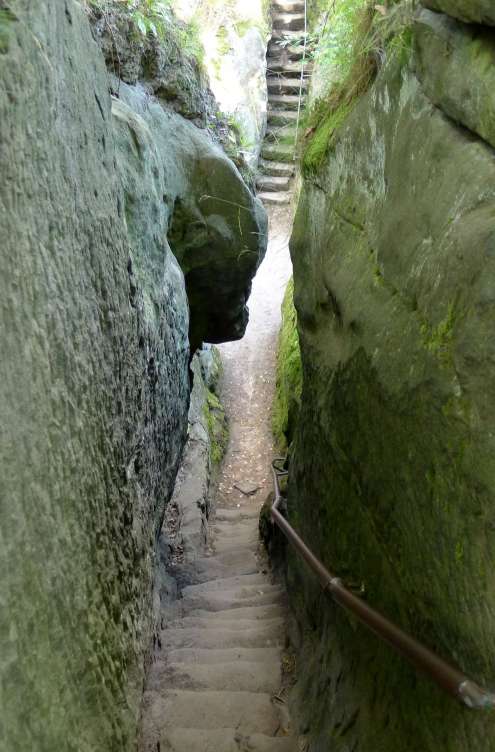 Little slime
The circular path through the rock castle returns with a small slut and another of a number of local stairs. If you have more time, continue from there to the ruins of Frýdštejn Castle.
Applaud the author of the article!
Articles nearby
Part of itienary
Article:
Trip to Mala Skala
In the north, the Bohemian Paradise ends with a very beautiful area – Maloskalsko. The Jizera River crossed the Kozákov ridge… continue reading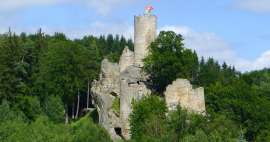 Part of gigalist
Giga List:
The most beautiful trips in the Maloskalsko region
Maloskalsko is a beautiful northwestern tip of the Bohemian Paradise. The Jizera River cut the Ještěd-Kozákov ridge in two here.… continue reading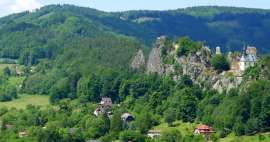 Thanks!
Have you been there? Write a review of this place
Already rated by 1 traveler