Eastern gateway to the Lusatian Mountains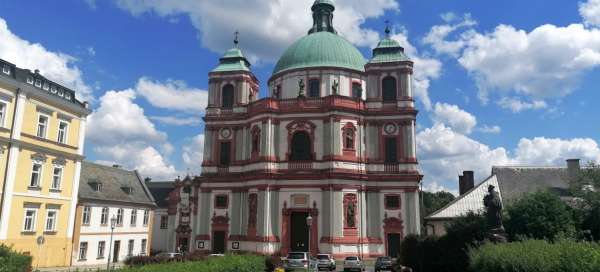 Jablonné in Podještědí is a small town on the eastern edge of the Lusatian Mountains. Even so, you will find one impressive monument in the form of the minor basilica of St. Lawrence and St. Zdislavy, which can be seen from a great distance. In addition, there is also a nice main square and several historic houses. It is not only a good starting point for the Lusatian Mountains, but also for a trip to Lemberk Castle
Plague column in Jablonné in Podještědí
The best starting point for exploring Jablonné is the main Mírové náměstí. Its dominant feature is a beautiful plague column with several statues of saints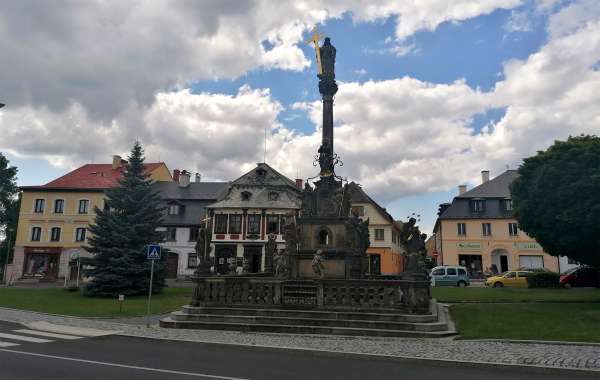 At Salvatore's
On the square you will find several interesting buildings, such as U Salvátora, where there is a restaurant.
Corner house with a pastry shop
Probably the most interesting house on the square is the corner house with a pastry shop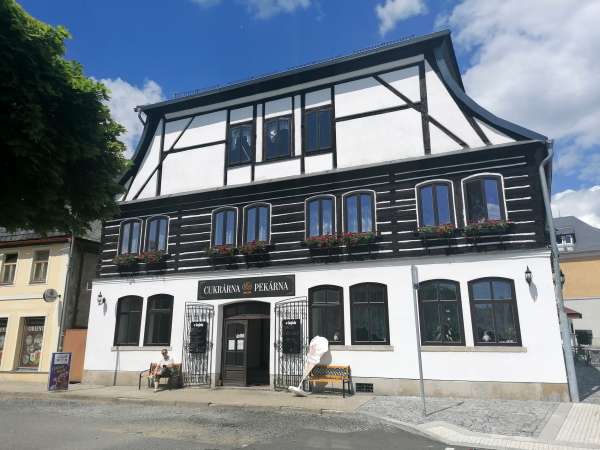 Minor Basilica of St. Lawrence and St. Zdislavy
Then we continue to the greatest monument far and wide – the minor basilica of St. Lawrence and St. Zdislavy. This building is more than 300 years old. Unfortunately, it is currently being renovated, so you cannot get inside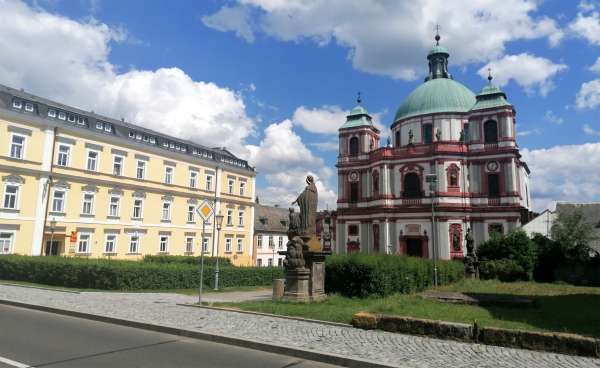 Construction in Školská street
If you have more time, go from the basilica along the green tourist route to the Lemberk castle (2.7 km), it is also possible to move by car. In its vicinity there are other attractions such as the Bredovská summer castle, chapels, stone arched bridge and Palmův dvůr. If you have less time, return to Školská street, where there is also a nice wooden building. You can also stand on the lookout tower in the former church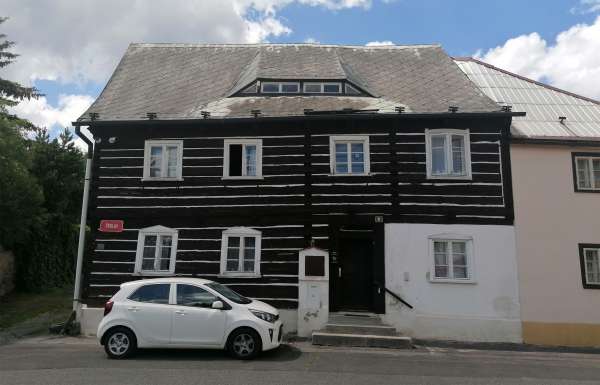 Applaud the author of the article!
Thanks!
Have you been there? Write a review of this place
Already rated by 1 traveler