A walk with beautiful views of the southern part of the Lusatian Mountains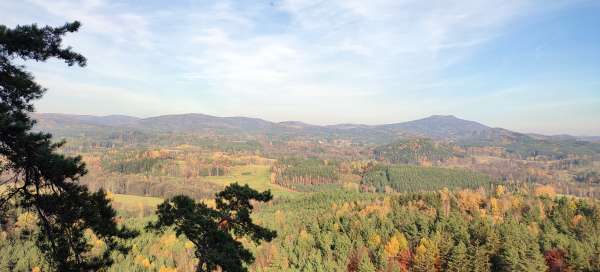 Above the North Bohemian town of Cvikov is a beautiful about seven-kilometer sightseeing route, where you can enjoy this part of the Lusatian Mountains, which is dominated by Zelený vrch. The trip is enriched by two views of the surrounding countryside, a nicely landscaped Stations of the Cross and a forest theater.
Way of the Cross
We start the sightseeing circuit by climbing the top of Calvary, where we can see the newly restored Stations of the Cross with the Holy Sepulcher on the top. We reach the top by an alley of mature linden trees about 1.5 km from the city center.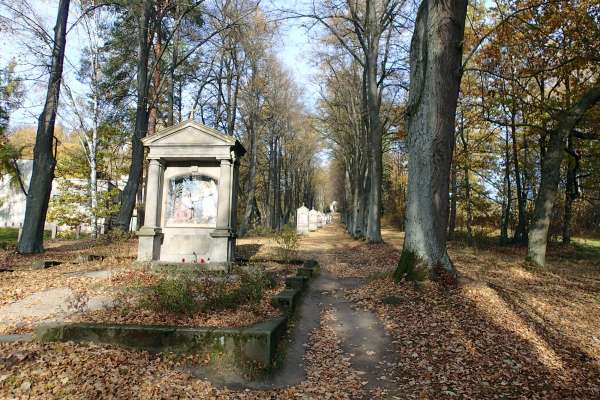 Around Green Hill
We can continue along the marked route or walk through the beautiful meadows of the foothills.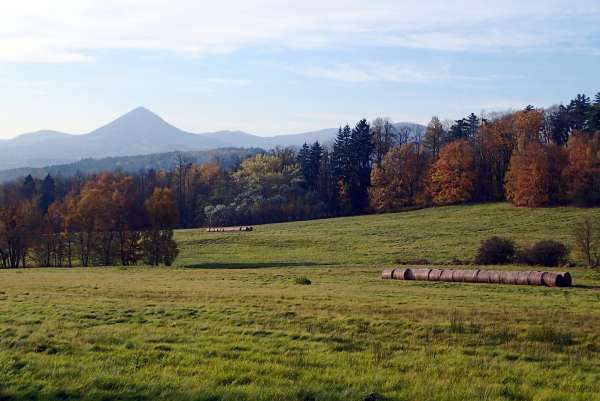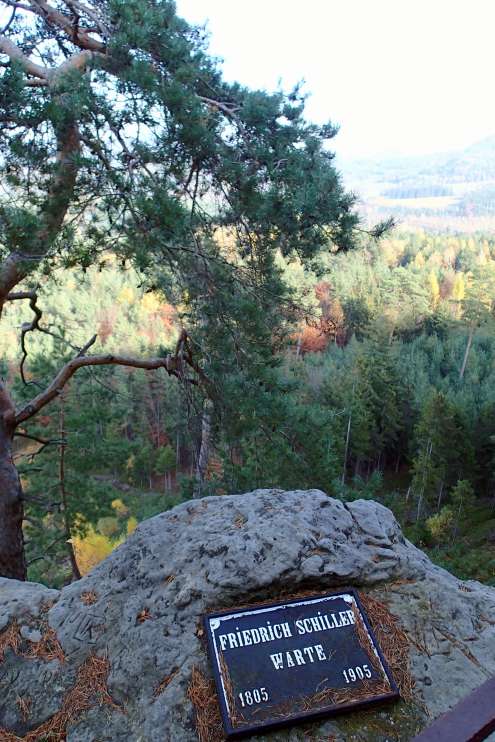 Schiller's prospect
After about 2.5 kilometers, we reach the northeastern tip of the circuit, where the Schiller lookout is located on the slope of Zelený vrch. It was adapted and named after a German poet on the occasion of the 100th anniversary of his death in 1905. A comme­morative plaque commemorates this event.
A view from Schiller's prospect
It used to be a popular excursion place with two inns. The inns disappeared over time, but the beautiful rocky lookout has been preserved. Although it is already surrounded by mature trees, it still offers nice views of the surrounding countryside. The view of the Luž, Hvozd and Jezevčí vrch peaks is particularly interesting.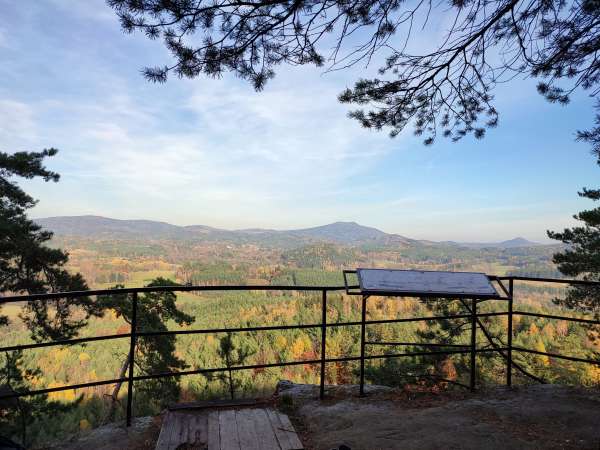 Swiss lookout
After about 1.2 km we reach a turn to the lookout Swiss. There is a wooden gazebo on a rocky promontory jutting out above the village of Drnovec. Originally there used to be an inn, from which remains of walls and a carved cellar remain.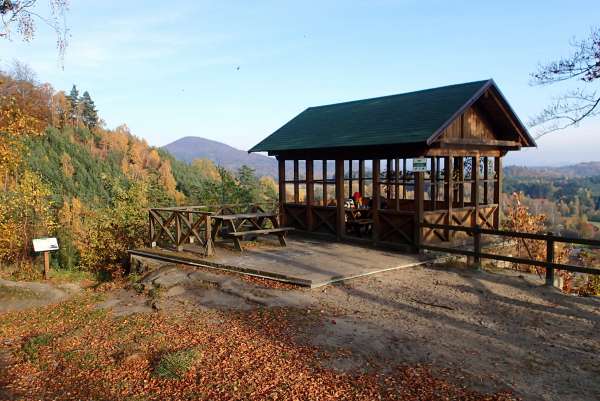 View from the Swiss
From the viewpoint Švýcárna there is a nice view of the landscape of Českolipsko, of the nearby Dutý kámen and Jezevčí vrch. In good weather, Bezděz and Vlhošť can be seen from here.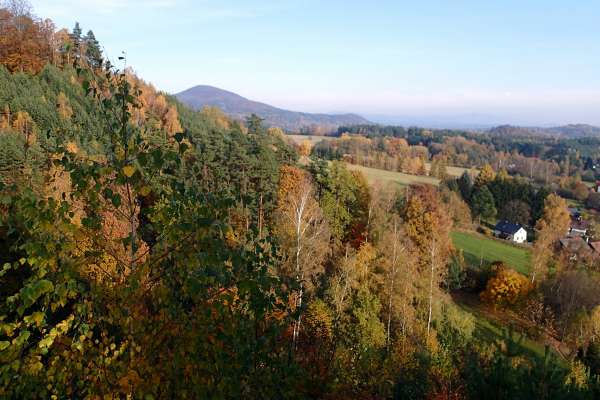 Forest theater
We will return to the roundabout and after half a kilometer we will reach the picturesque forest theater. A forest theater was built in the former sandstone quarry in 1920. We can see a carved room with a corridor and an auditorium seat on the surrounding slope. Back to the center of Zwickau is only about one kilometer.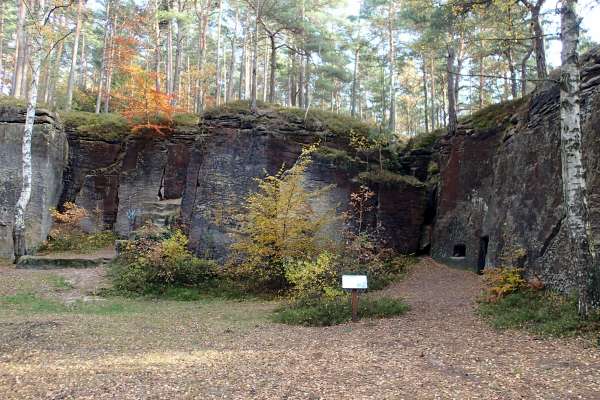 Applaud the author of the article!
Thanks!
Have you been there? Write a review of this place
Already rated by 0 travelers