Extensive sandstone man-made caves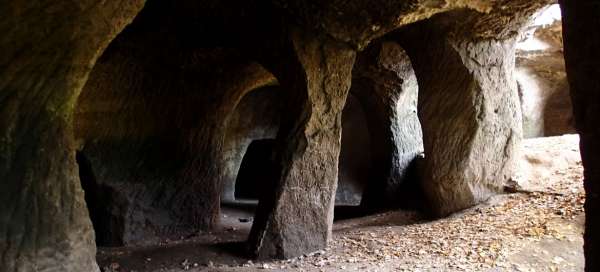 About 400m west of the more famous caves Pekelné doly (Pusté kostely I) there is a smaller artificial underground space right by the road from Velenice to Svitavy.
Underground spaces
A round space supported by 16 columnar rock pillars was excavated in the sandstone rock wall. The bottom of the cave is about 1.5 m below the surrounding terrain.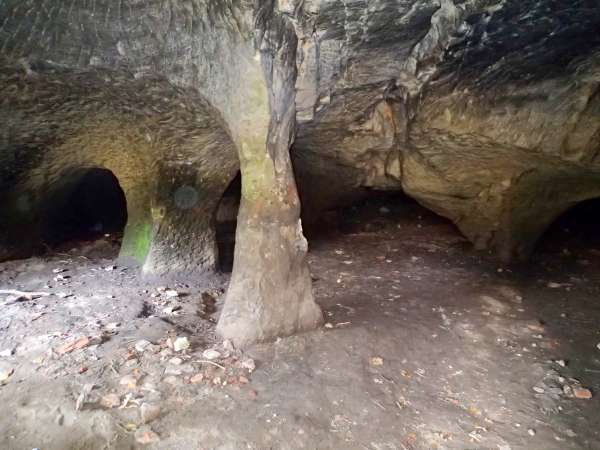 Free entry
It is relatively easy to enter, entry is not restricted, however, with regard to weathering unstable sandstone, it is advisable to be careful.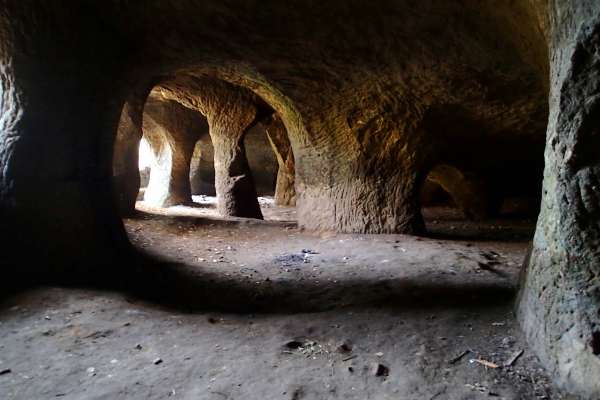 The original form
This underground quarry is smaller than the neighboring Hell's Mines, and was therefore not widely used during and after the war. As a result, it was not significantly disturbed by building modifications and thus retained its almost original appearance.
Cave in a bend of the road
The entrance to the caves is right next to the road in a sharp turn, so a careless driver could quite easily end up inside.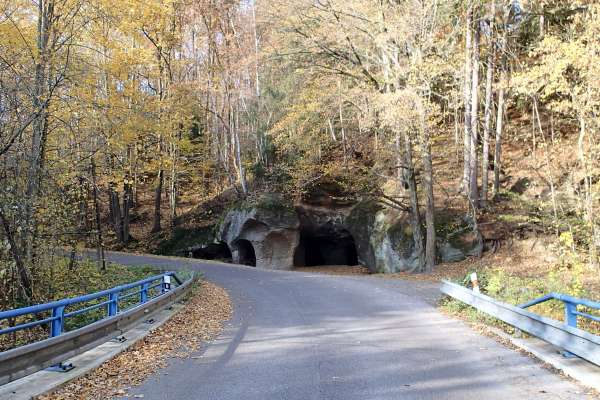 Carved image of the crucified Christ
On the rock to the right of the entrance to the underground spaces there is a carved relief of the crucified Christ and next to them + the kneeling Virgin Mary and Mary Magdalene created by an unknown author.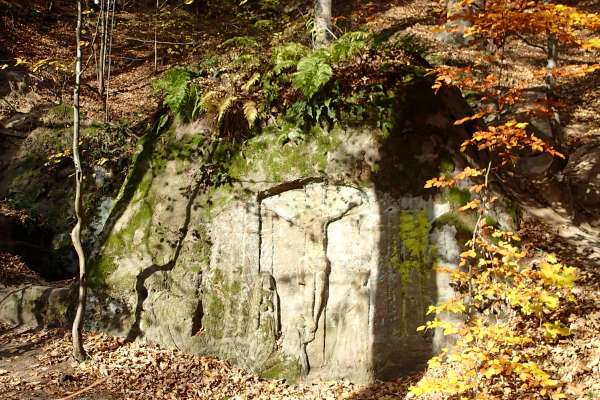 Applaud the author of the article!
Part of gigalist
Giga List:
The most beautiful trips in the Lusatian Mountains
The Lusatian Mountains are a very picturesque region in northern Bohemia. In terms of tourism, it is a bit overshadowed by the… continue reading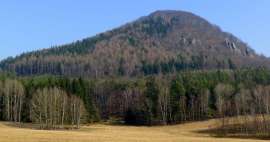 Thanks!
Have you been there? Write a review of this place
Already rated by 0 travelers