The beginning of a trip to the surroundings of Svojkov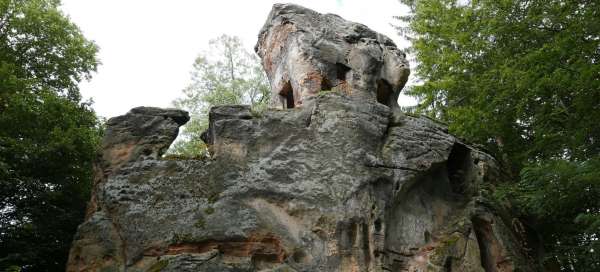 Svojkov is a pleasant starting point for several tourist circuits with attractions such as Modlivý důl, Slavíček or Dědovy kameny. However, before you go hiking, take a short tour of the Svojkov rock castle
Svojkov - starting point for tours
The best starting point for hikes around Svojkov is the parking lot directly opposite the Zámeček restaurant. From here you have basically only hundreds of meters to the castle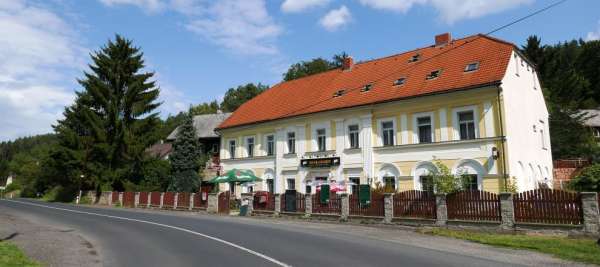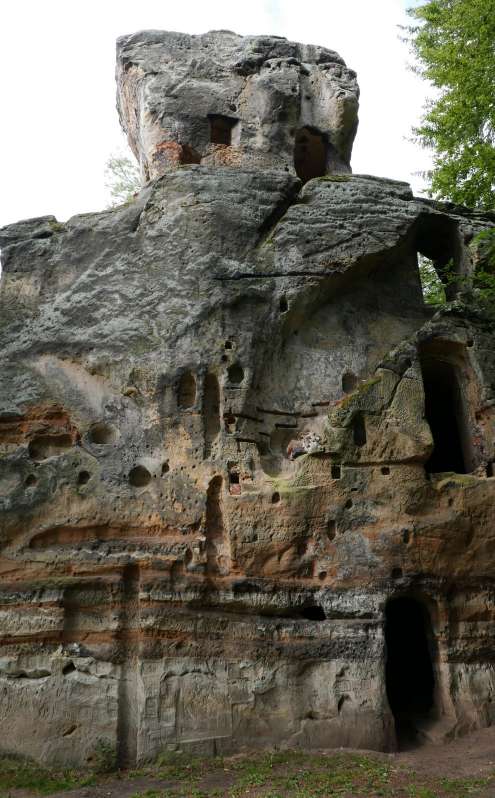 At the Svojkov castle
From the car park, walk a few meters along the road (direction Svojkov) before you come across the gate to a freely accessible pavilion, where various celebrations are often held. From there across the lawn to the nature sign and up the stairs and a slight ascent directly under the sandstone rock. It can be seen on the ruins that a large part of the building has already "fallen" and only hints of rooms and stairs remain.
The rest of the wall
The fact that the castle was quite large in the past is also indicated by the preserved wall connecting the main block with the side rock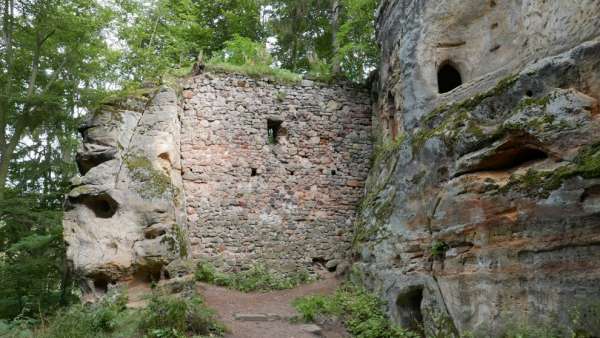 Inside the Svojkov castle
If you are not afraid, climb to the first floor of the castle, this is probably the biggest attraction here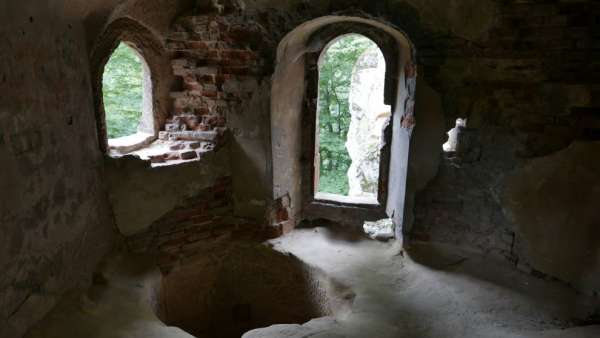 A hole in the ground
Through the hole on the first floor you can see the easily accessible and through ground floor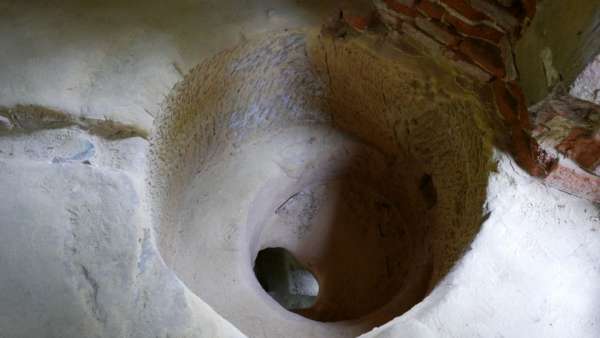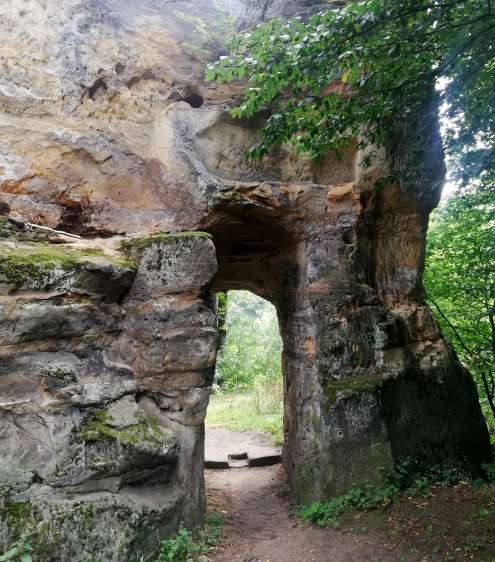 Rock Gate
After a short tour of the castle, you can set off on a nice tourist route – Svojkov circuit
Applaud the author of the article!
Part of itienary
Article:
Trip to Svojkov and Sloup
Just outside the borders of three protected areas (Lusetian Mountains, Bohemian Central Mountains and Kokořínsko – Macha region)… continue reading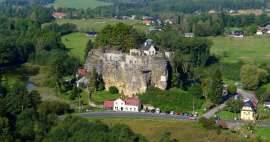 Part of gigalist
Giga List:
The most beautiful trips in the Lusatian Mountains
The Lusatian Mountains are a very picturesque region in northern Bohemia. In terms of tourism, it is a bit overshadowed by the… continue reading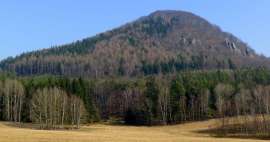 Thanks!
Have you been there? Write a review of this place
Already rated by 1 traveler