Unique sandstone ridge

Approximately 1.5 km east-southeast of the town of Cvikov (Česká Lípa district) rises the protected area of the Dutý kámen rock massif. It is a sandstone rock ridge 600 meters long, which exceeds its surroundings by thirty meters. This unique geological monument is interesting due to the well-marked effect of volcanic magma on sandstone,
Protected natural creation
A distinctive sandstone ridge rises 30 meters above the surrounding terrain. However, it is densely forested, so you will enjoy this peculiarity only after ascending the ridge. It is a protected natural formation. The area was declared a natural monument on September 6, 1963 and has an area of 6.63 hectares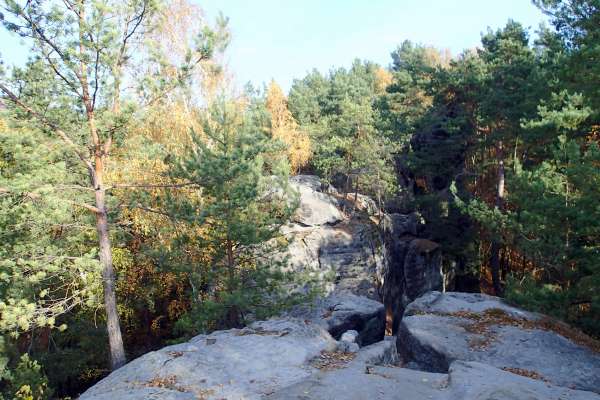 Access
The location is easily accessible by the green tourist sign from Cvikov. There is a small car park on the busy road leading around.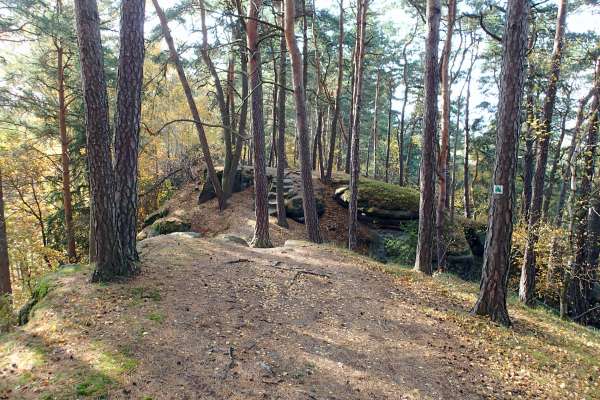 The path on the back
Along the ridge, the road leads from the north to the southern tip, where there is a lookout point Karolina's rest. Today, the surrounding mature trees make the view difficult.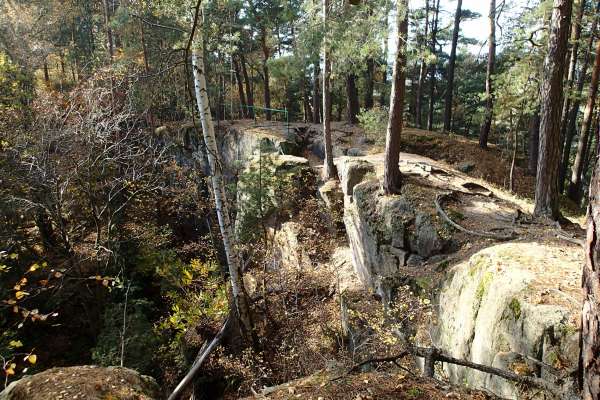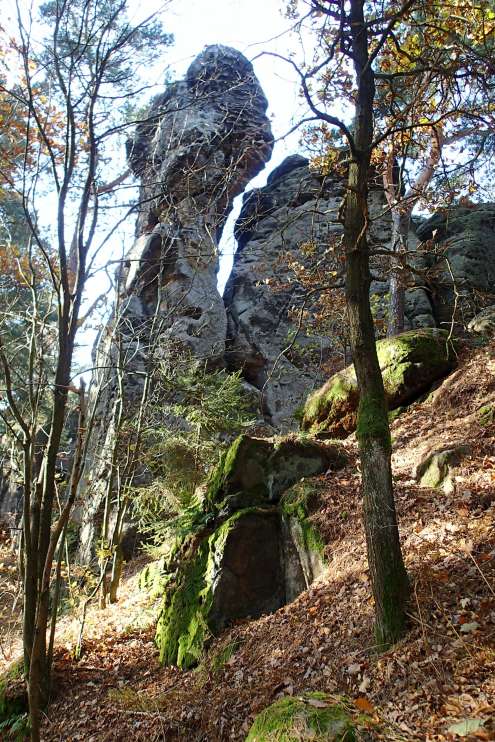 Column needle
The highest formation of the whole massif is the Sloupská needle in the southern part of the massif.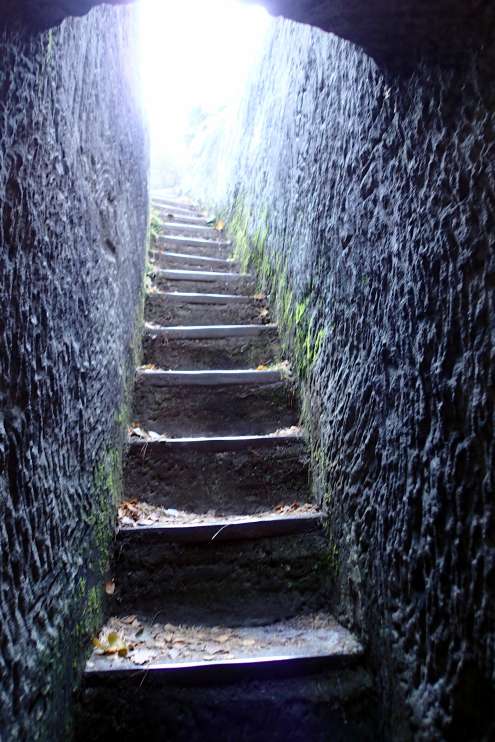 Narrow stairs leading to the lookout
In the southern part of the rock ridge, narrow stairs leading to a circular top plateau are carved. The stairs were carved in the years 1913 – 1914 by members of the local mountain association.
Hollow stone viewpoint
At the southernmost tip of the site, there is a lookout on a sandstone rock called Dutý kámen, from which there is a nice view of the landscape. It is possible to see Klíč hill, Ortel hill, the town of Cvikov and Zelený vrch with the settlement of Drnovec.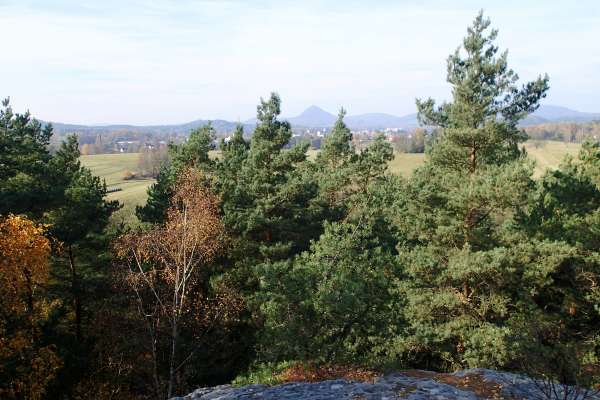 Caroline's rest
On the top plateau there is a stone table with a bench called "Karolina's rest". Remains of a sundial and astronomical-geographical orientation boards can be seen on the stone table. On the east side of the table is carved the date of manufacture July 19, 1914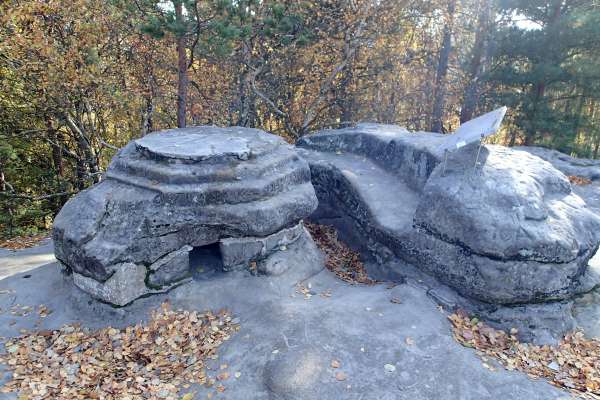 Rock relief by Theodor Körner
In addition to the stairs, a relief of the head of the German romantic poet Theodor Körner was carved by local amateur artists in 1913. The poet fell in 1813 at the age of only 22 in the war against Napoleon. He was a popular war hero for the German population. In the wreath lining the poet's bust we can see a lyre and a sword, reminiscent of the poet's collection of the same name.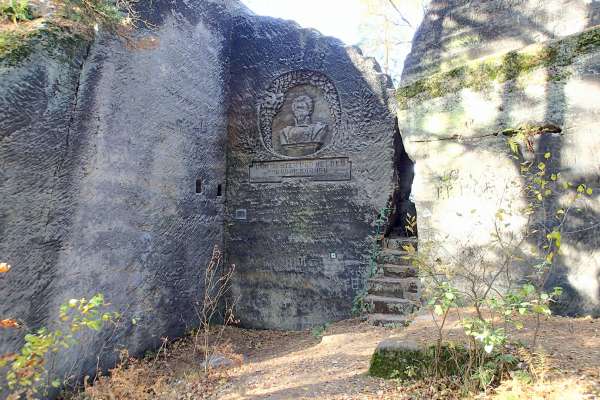 Applaud the author of the article!
Thanks!
Have you been there? Write a review of this place
Already rated by 0 travelers